High-quality, visually appealing real estate photos play a crucial role in attracting potential buyers and creating a positive impression of a property. They showcase a space's features, layout, and aesthetics, helping buyers visualize themselves in an advertised house.
What will happen, though, if buyers come across the photo of a cramped, cluttered, or, heaven forbid, dirty house while searching online? All your efforts will go down the drain. Simple as that. Buyers will quickly skip listings that show crowded or dirty places and go to the next item. Why? Because with unsuitable photos, they have been robbed of the chance to imagine a pleasant future in that place.
However, the truth is that you cannot always clean, dust off, and tidy up every single corner of a house before listing it online. That's just not feasible. This is where object removal comes to your rescue!
Object removal is an essential aspect of property presentation as it allows for a clean, clutter-free representation of the space. Removing unwanted items, such as furniture, personal belongings, or distracting elements, creates a more appealing visual experience for potential buyers.
From Scissors to Digital to Artificial
Object removal is almost as old as digital photos. Ever since our photos moved from paper albums to computers and then cellphones, object removal has played a notable role in photo editing. Just like cutting out the head of your ex from a photo in the past, object removal has helped countless realtors and advertisers remove whatever undesirable object they needed from the photos of their property listings.
Nevertheless, no matter how efficient it is, manual object removal has its limitations, mainly with regard to time consumption, accuracy, and consistency in object recognition:
Time consumption: Manual object removal via conventional software involves slow and painstaking selection, masking, and retouching of objects, which can sometimes be quite time-consuming.
Accuracy: Pixel-perfect accuracy is humanly possible, but that isn't always the case. Moreover, there is always the risk of inconsistencies among final images when the work is mainly done manually.
Object recognition: Identifying and precisely selecting objects to be removed manually requires careful attention to detail. Doing so manually can lead to insufficient removals, potential errors, or unnecessary omissions.
So it comes as little surprise that digital object removal now has a cutting-edge replacement. Thanks to the advent of artificial intelligence and advanced relevant technologies, AI HomeDesign has incorporated AI into its services, including item removal, and has launched AI real estate item removal, a highly intelligent photo editing tool that gets rid of clutters and undesired objects in a matter of seconds!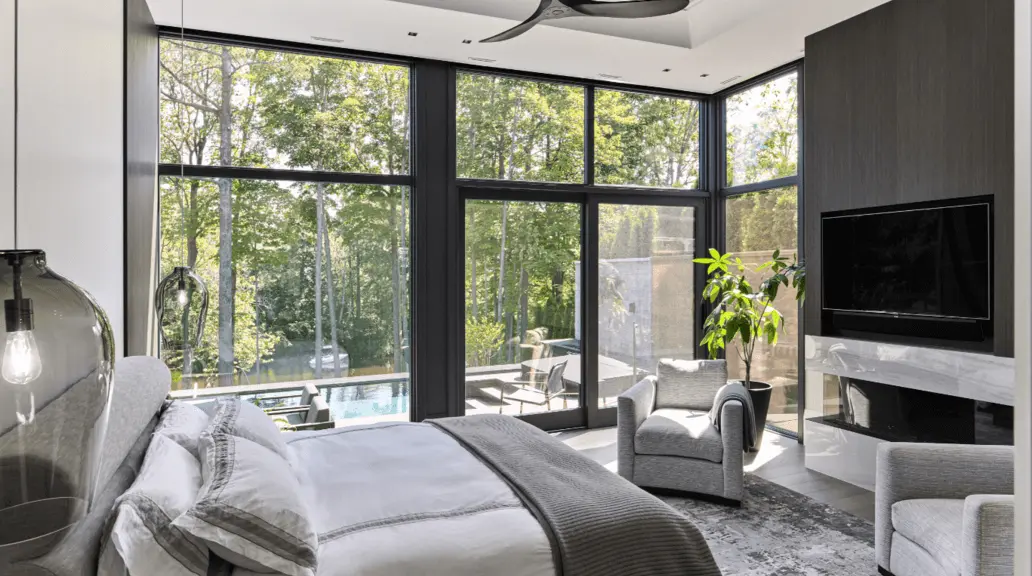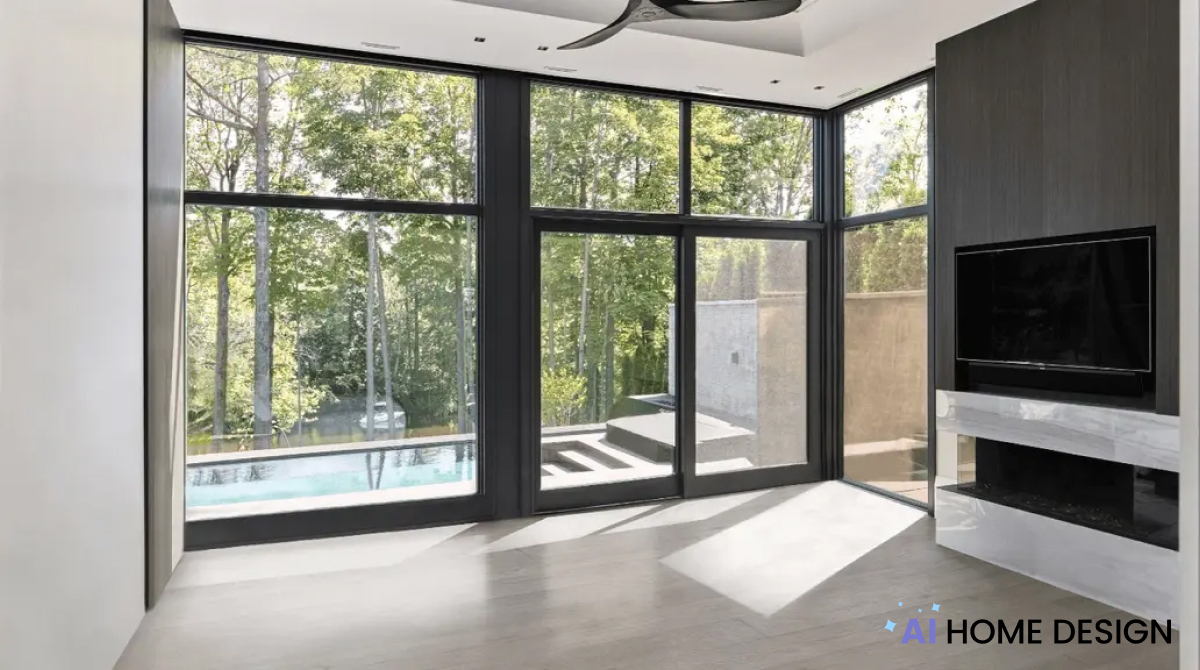 Once the objects are identified, AI algorithms employ various techniques, such as inpainting or content-aware filling, to remove them from the image while preserving the surrounding environment's visual coherence and aesthetics.
AI HomeDesign's Item Removal Service
Given the advantages of AI and machine learning in photo editing, together with the difficulties of manually editing photos and removing objects from house spaces, we at AI HomeDesign have developed our AI real estate item removal service, a simple, fast, accurate, and reliable service that will help you delete unwanted objects from your property listings in a few clicks.
What Can AI HomeDesign's Item Removal Do?
As the name suggests, AI HomeDesign's Item Removal service can be used to delete all unwanted items from your photos and give you a brand-new and uncrowded space to present or design as you see fit.
To get an idea of what we're talking about, our item removal service enables you:
Clear out entire rooms
Take away unwanted furniture
Get rid of toys & small items
Put away clothes & personal stuff
Erase shadows & hangings on walls
Clean the bathroom<
Discard unwanted patio furniture
Sweep the pool area
Stash garden equipment
Remove electric poles
Tidy walk-in cupboards
Park away cars & other vehicles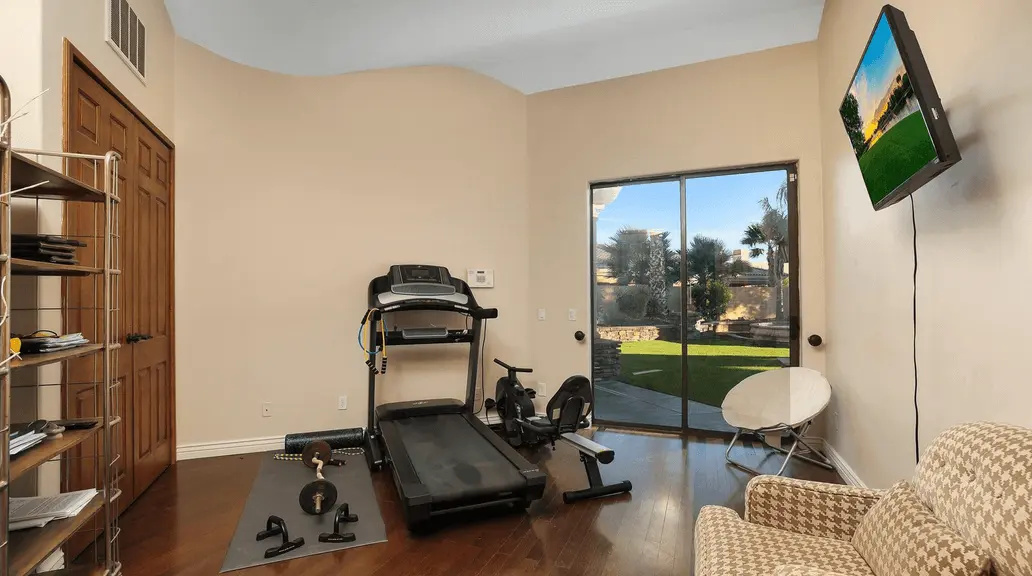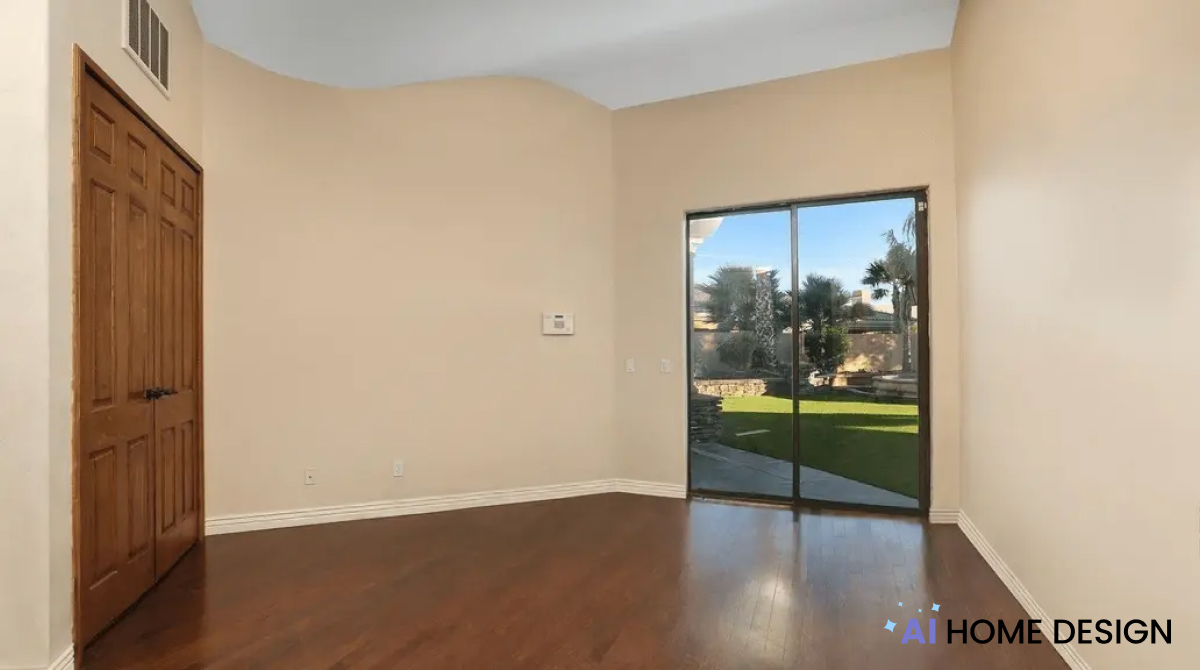 How much does it cost?
AI HomeDesign's Item Removal is on offer like all other AI HomeDesign services as – wait for it… – yes! A freemium! That's right. You can remove selected objects or clear out an entire room to prepare a photo for further digital processing, such as AI HomeDesign's AI virtual staging service, for free!
Simply head over to our AI real estate item removal service, upload a photo, select the objects you wish to remove, and get a good-quality final result in less than a minute!
When can I expect results?
Like other AI HomeDesign services, you don't need to get up from behind your computer or shut off your phone and wait for results. Powered by advanced artificial intelligence algorithms and closely-monitored machine learning processes, this service gets the job done in less than 30 seconds.
It'll happen on the screen, in front of your eyes, in real time, as if you're doing it yourself. You won't waste even a minute and can continue with the task at hand after a few sips of coffee.
Advantages of AI HomeDesign's Item Removal
Unlimited removals
There's no way to know how many extra objects there are in a property photo. Sometimes, you may need to list a neat and vacant property with a single object left behind. But often, the house in question has residents with their own set of furniture or has been photographed with a number of undesirable items in sight.
That's why AI HomeDesign's Item Removal allows you unlimited masking and removals. This way, no matter how empty or crowded your photo is, you'll get the result you're looking for.
Time-efficient and cost-saving
With efficient and well-developed AI, that's always the case. But with AI HomeDesign's Item Removal service, time- and cost-efficiency are in a whole other league.
All removals take place within 30 seconds. Literally. Once you select all objects with the masking brush, you'll have time for a few stretches before getting the final results.
Moreover, for each decluttered high-quality photo, even in worst-case scenarios – a completely occupied house with 7 spaces filled with objects and furniture – you won't pay a dime! With this free service, you can instantly get rid of any clutter in numerous properties.
Effortless masking
Manual masking can be tricky. You'll need to pick a brush and go all over objects with laser accuracy. It can be like threading a needle every step of the way.
With our AI real estate item removal, however, masking is as easy as writing graffiti on a wall. You'll select a brush, adjust brush size based on the object you wish to remove, and roughly paint over that object. That's it. The AI behind our service will do the rest.
Handles all objects
No matter whether it's large or small, dark or bright, in the background or at the front, AI HomeDesign's Item Removal takes it away. Moreover, our service doesn't care what space you edit. Whether it's the interior, the yard, the patio, the garden, or the garage, you mask it; we remove it!
Consistently accurate
Once AI is deeply integrated into a process and is constantly monitored, modified, and developed, the results can be astonishingly accurate.
That's exactly what we do with our AI services, and AI HomeDesign's Item Removal isn't any different. As a result, thanks to unfailing precision in every project, you can rest assured that our AI real estate item removal service doesn't make a mistake, leaves no masked object behind, and will not make extra omissions you didn't want.
Quality control all the way
Putting AI to work and asking it to do the day-to-day heavy lifting doesn't mean we're standing on the sidelines. At every step of the way, we need to make sure artificial intelligence is doing its job right.
Therefore, we at AI HomeDesign implement a vigorous, round-the-clock quality control process that combs through the delivered results and meticulously searches for any possible imperfections. If we find any, which is quite unlikely, the issue is instantly reported to the teams involved to be addressed and resolved without delay. As a result, you can rest assured that the more our services work, the more refined they will become.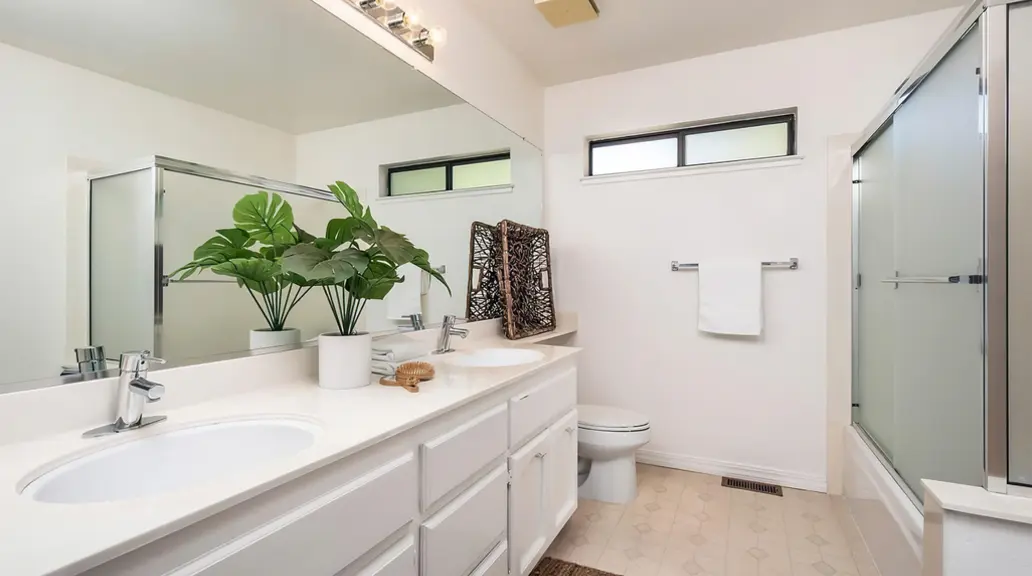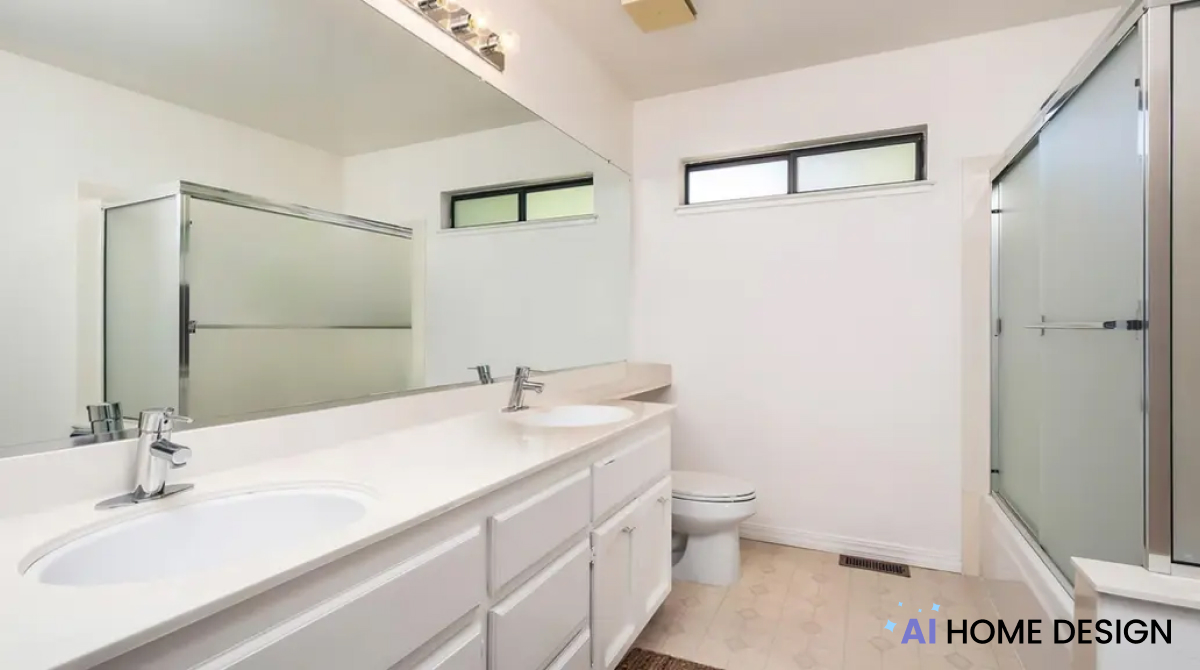 How to Tidy Up With AI HomeDesign's Item Removal?
Not only have we simplified the service itself, but we've also made it easy for you to use it anywhere, anytime. By following three quick steps, you can effortlessly get rid of any unwanted objects in your property photos.
Upload your photo;
Use the easy masking tool and select whatever objects you want; and,
Keep watching as AI makes all unwanted objects disappear in front of your eyes.
Add AI to the Mix. It Removes What's Left Behind
Integrating AI into real estate photo editing, in this case in the form of AI item removal, completely changes the way clutter and unwanted objects are eliminated from property images.
AI HomeDesign's Item Removal service takes the frustrating task of omitting unwanted photo elements and turns it into an actually fun and effortless process to pass the time.
It offers realtors and advertisers a fast, accurate, and cost-effective solution. The time-consuming and labor-intensive manual object removal process has been replaced with a seamless, automated solution that delivers consistent and precise results.
Experience the advantages of unlimited removals, saving both time and effort. Our AI algorithms handle objects of any size, location, or brightness, ensuring comprehensive and consistent removals throughout your photo. From clearing out entire rooms to removing small items or shadows, the service offers a wide range of capabilities to meet the specific needs of property presentation.
With AI HomeDesign's Item Removal service, what's left behind can be effortlessly removed, allowing the true potential of a property to shine through.
Of course. Before downloading the final result, you can review your photo and go back to make the necessary revisions.
All removed objects will be replaced with completely realistic and accurate backgrounds. If you remove an item from a table, the table's texture will be recreated. If you delete a car from a driveway, the exact pattern of the driveway or the ground beneath the car will be regenerated. Either way, removals will be applied with such accuracy that no one will be able to identify them.
In general, object removal goes hand in hand with virtual staging. Therefore, you can first use AI HomeDesign's Item Removal to declutter a room and then upload the empty space in AI HomeDesign's Virtual Staging service for instant and easy virtual staging.