Transform your room based on your preferred style!
Before
After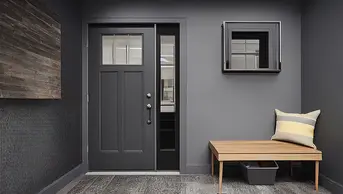 AI Interior Design Styles
Farmhouse
Contemperory
Hampton
Traditional
Modern
Scandinavian
Urban Industrial
Lets See Some Magic!
API Access
Seamlessly connect with our API - empower your application/website today!
Our magic wand, in your hands!
How will AI HomeDesign unlock your interior design potential?
Over 500K
AI HomeDesign interiors created for
top realtors and designers
About AI HomeDesign
AI HomeDesign is the one-stop shop for top-notch, AI-powered, and effortless real estate photo editing services. Offering the five highly-sought real estate photo editing services of AI Virtual Staging, AI Item Removal, AI Image Enhancement, AI Day to Dusk, as well as AI Interior Design, AI HomeDesign is equipped to fulfill the needs of all those who wish to edit, enhance, modify, change, and transform any type of property, home, or real estate photo, appealing to real estate agents, photographers, interior designers, stagers, architects, or your average home redesign enthusiast.

Experience AI HomeDesign's revolutionary service, blending cutting-edge AI Interior Design for your space across styles like Contemporary, Scandinavian, Urban/Industrial, Hamptons, Traditional, Farmhouse, and Modern. Seamlessly integrating advanced machine learning and image recognition, our AI system crafts tailored recommendations reflecting current trends, personal preferences, and global design nuances. AI interior design lets you envision your dream interior before it materializes. Embrace the fusion of technology and sophistication as we redefine elegance, comfort, and style, shaping the future of interior design today.