In this series of blogs, we aim to classify soothing color combinations that are highly recommended in interior design. Each blog is devoted to one combination only and our first pick is blue & gray.
Blue & Grey
Picking the right colors for the best design is no easy task especially if you're looking for soothing combos. And the availability of so many colors makes the job only more difficult. However, one nice combination that does the trick for us is gray and blue. Two colors that are normally associated with sadness and boredom!
The Calming Effect
One of the primary reasons for the popularity of the gray and blue combination is its ability to create a soothing and serene atmosphere. Gray, with its neutral and understated nature, provides a solid foundation, while blue adds a touch of coolness and tranquility. Together, they create a sense of calmness that is perfect for bedrooms, living rooms, or any space where relaxation is key.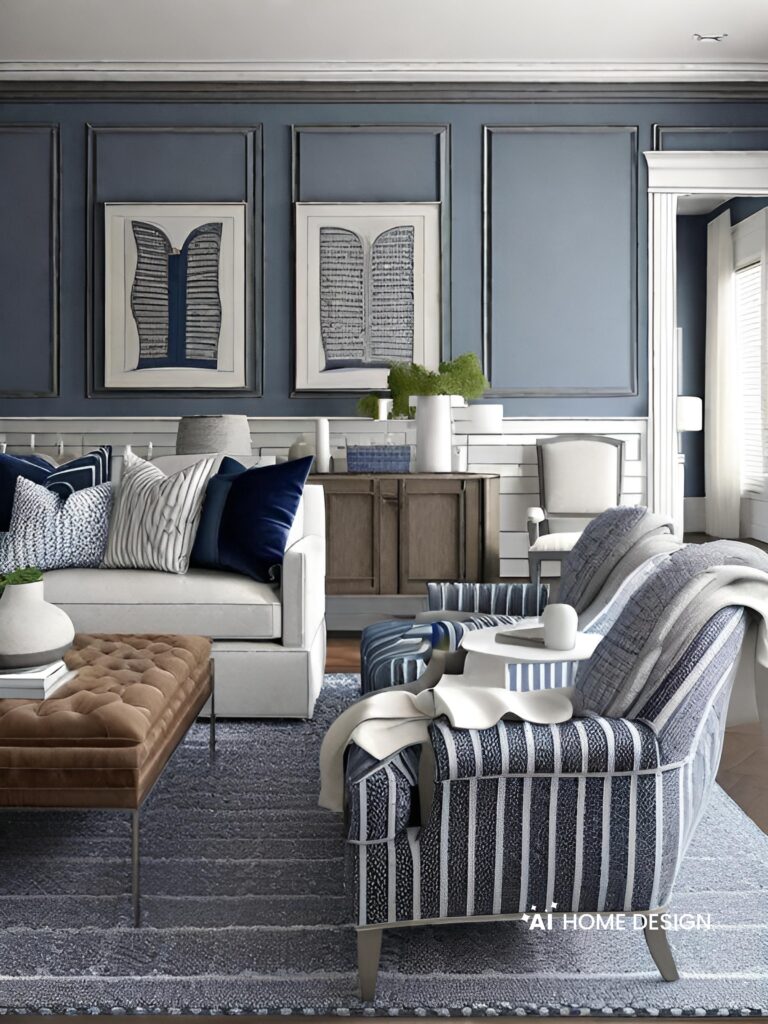 Natural Inspiration
Blue and gray have inherent connections to elements found in nature. Blue is often associated with the sky and the ocean, while gray resembles natural elements like stone and clouds, or the earth itself. These associations with nature grow a sense of safety and closeness in us and give an organic feel to the interior.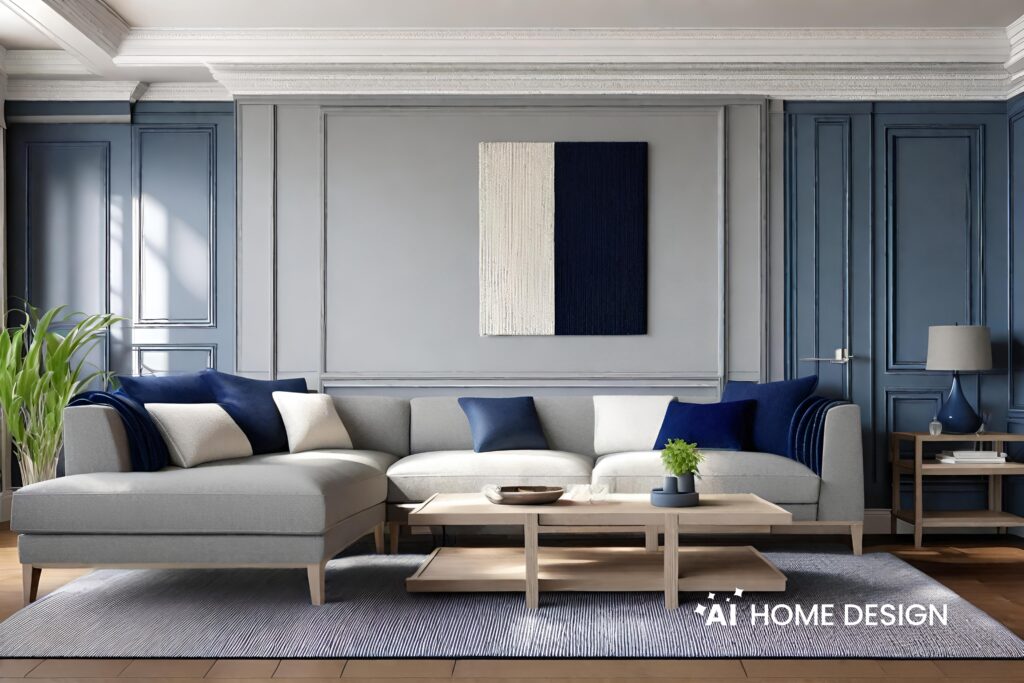 Complementary Contrast
The beauty of the gray and blue combination lies in their complementary contrast. The coolness of blue is balanced by the neutrality of gray which creates a visually pleasing harmony. The pairing allows each color to shine while enhancing the qualities of the other. The result is a balanced and visually appealing interior that is more than pleasing to the eye.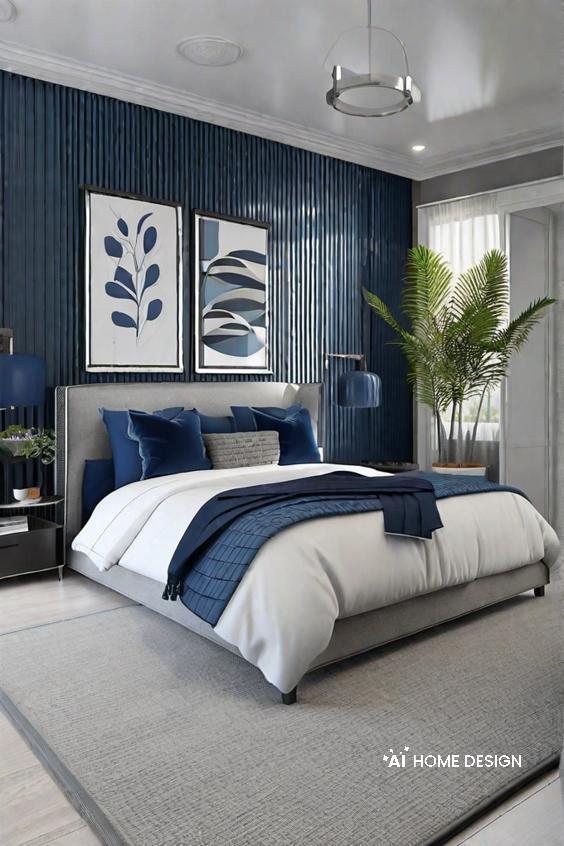 Versatility in Shades
A point that may miss! Both gray and blue have a wide range of shades, allowing for endless possibilities in interior design. That's why the two seemingly dull colors can make such a great combination. From light, airy pastels to deep, moody tones, the combination of gray and blue can adapt to various design styles and preferences. For a contemporary and minimalist look, consider pairing light gray with a soft, powdery blue. Alternatively, for a more dramatic effect, combine dark gray with a bold navy blue.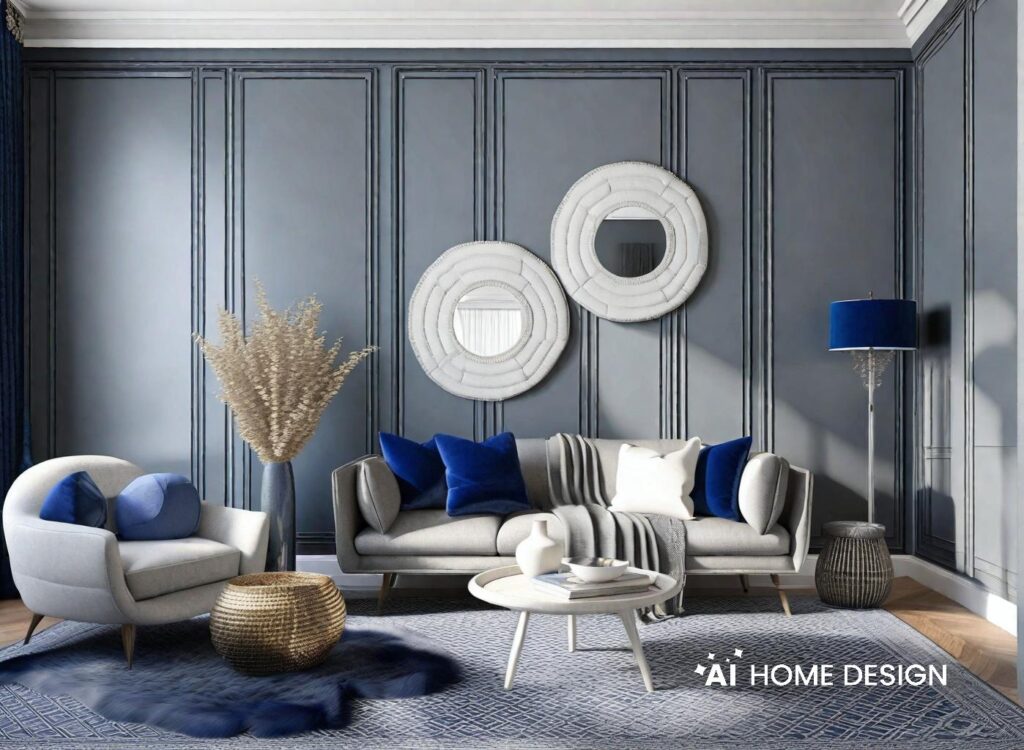 Great Blending Potential
Though the two colors can make the perfect combination for your interior, they go well with a number of other colors, allowing you to go creative with your design more than you can imagine. Try this combination with white, black, yellow, orange, brown, or even pink. You'll still get something extraordinary that is both stylish and relaxing.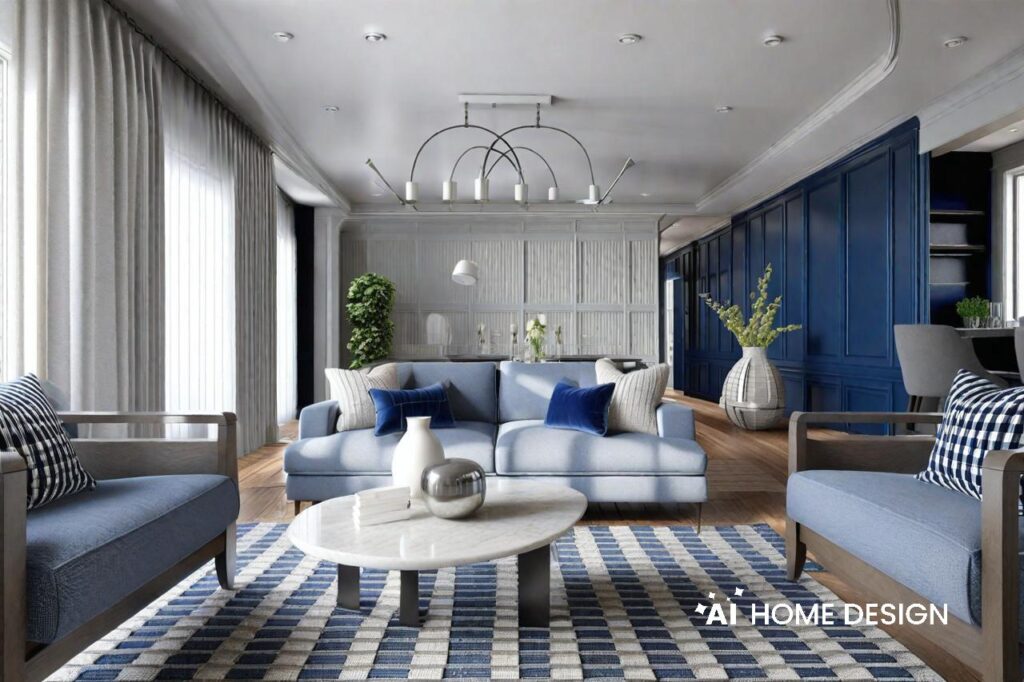 The psychological Side
The two colors are considered gender-neutral. That's why both men and women are equally attracted to them and perhaps this is one reason why they go together well. Blue has a tremendous soothing effect on our minds as it moderates heart rate and blood pressure. When it sits with gray, which reflects elegance, maturity, and balance, the soothing effect is just unbelievable.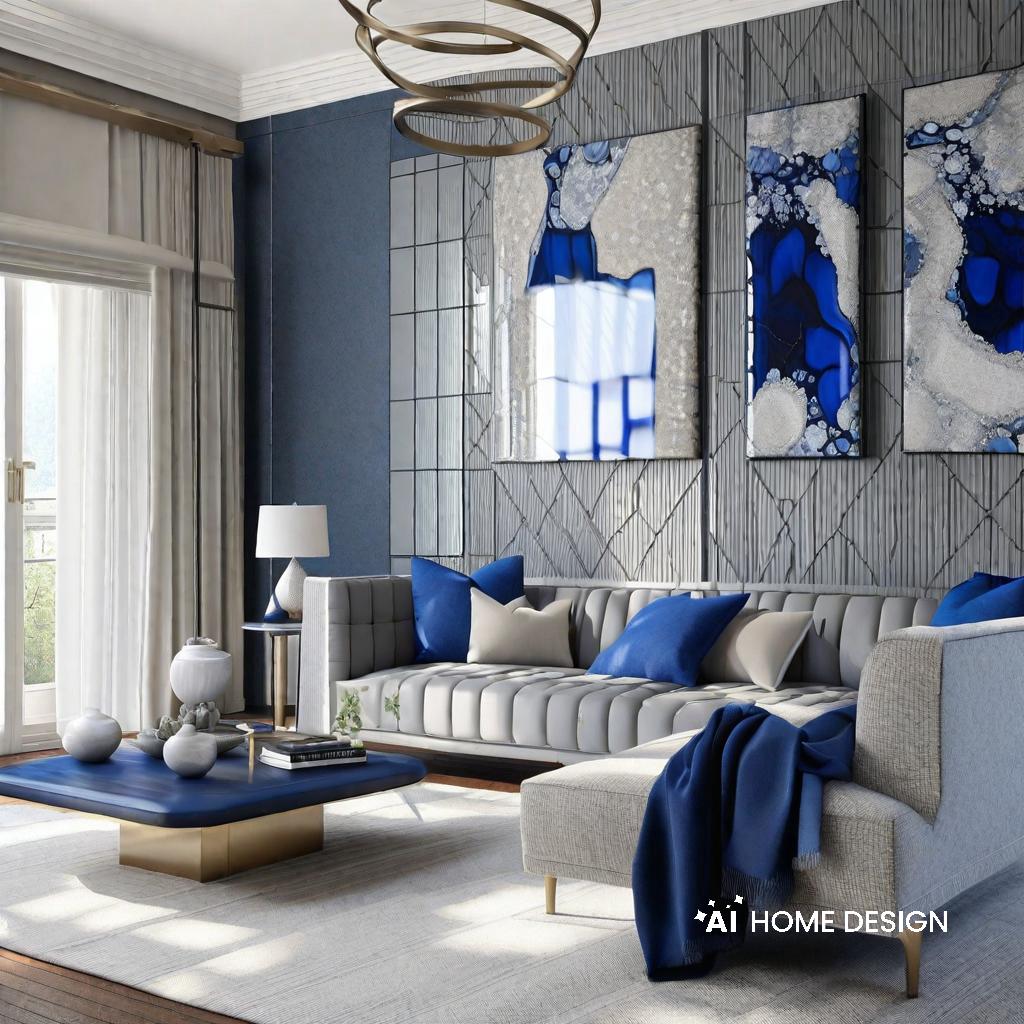 Soothing combos: How to try them
Our first pick for soothing combos for interior design was blue and grey. We hope it gave you the nudge to try it once and experience the great feeling of comfort and tranquility. Before changing your design, try it on AI HomeDesign interior design to see how it looks in grey & blue.
Upload a photo, select a room type, and select the color palette "crisp winter". Hit the generate button to see the most relaxing version of your room.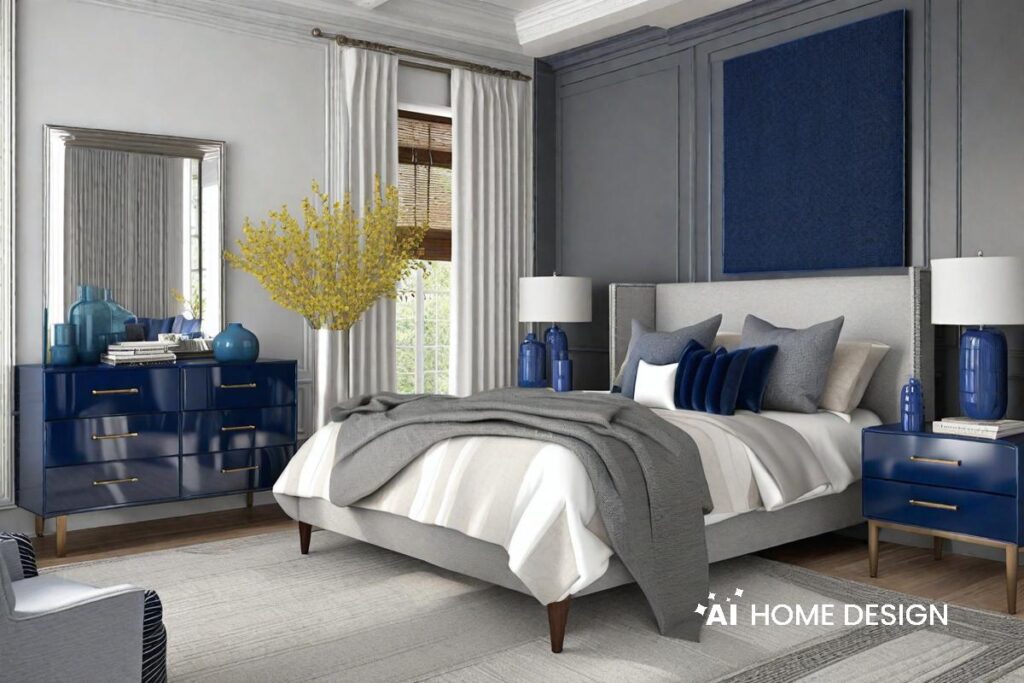 Tips for Adapting a Gray & Blue Design
Now that you've come to realize how great this combination is, learning some tips won't hurt. If you decide to adopt this combo, the tips below will help you get the best outcome.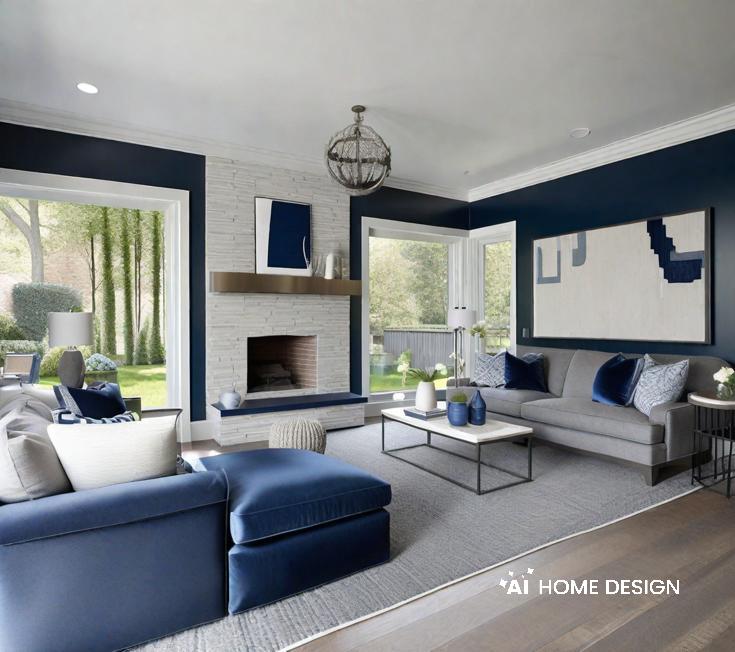 Let the walls turn blue
Dark walls are becoming trendy and dark blue is among the most favorite ones. It creates a nice dark background that perfectly matches a crisp light color such as gray. To make your place more harmonious, you can go for light gray furniture.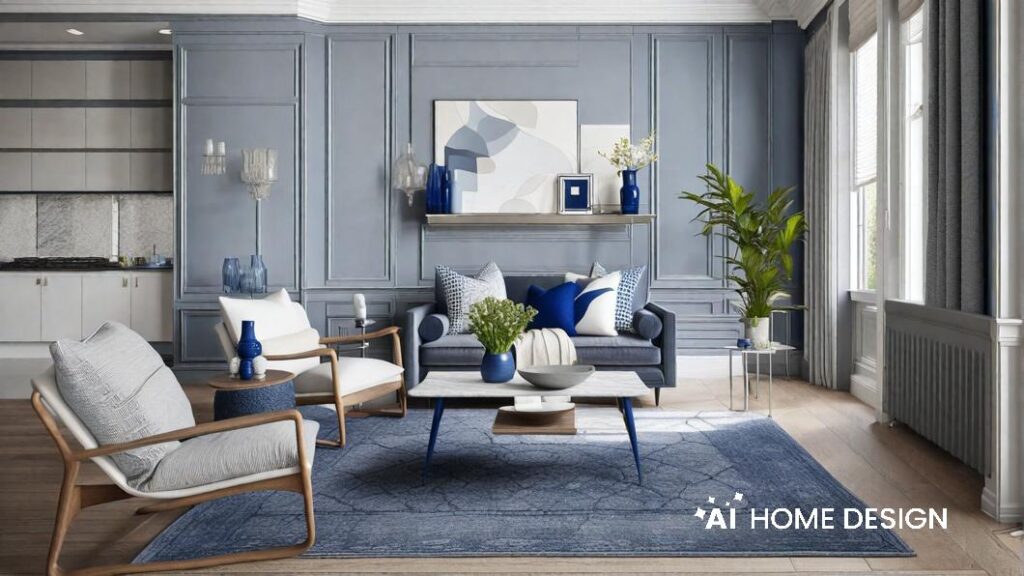 Use a number of shades
There are 270 shades of blue. Bet you didn't know! We didn't either! Add to that 101 shades of gray. Could you wish for more variety? Instead of limiting yourself to a single shade, use a variety of shades in the case of each color. For either of them, pick at least three or four shades and come up with a pattern to use each unique shade for a certain purpose.
For example, navy, smoky, and sky blue can make a nice combination with charcoal, light, and silver gray to give an astonishing look to your interiors.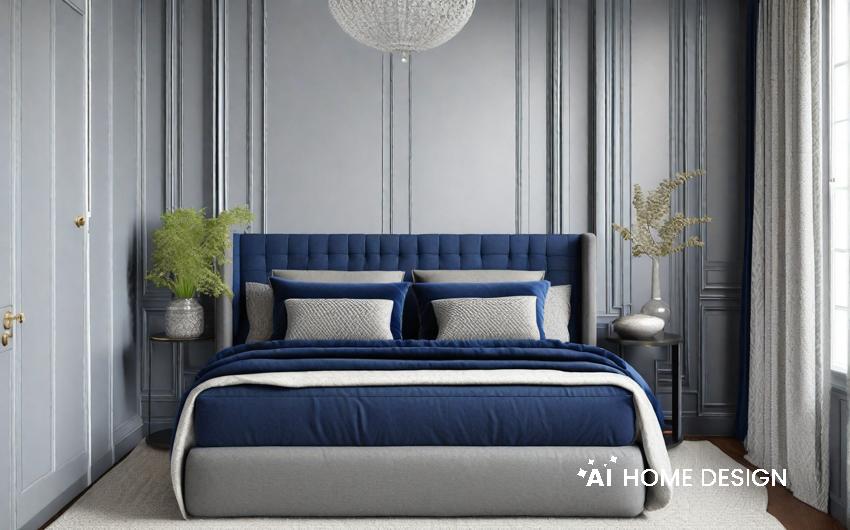 Keep the balance
The desired soothing effect you're seeking is achieved only if you have no dominant color in your design. So keep in mind to decide on the color of each part of the house beforehand so as to make sure that the color balance is maintained.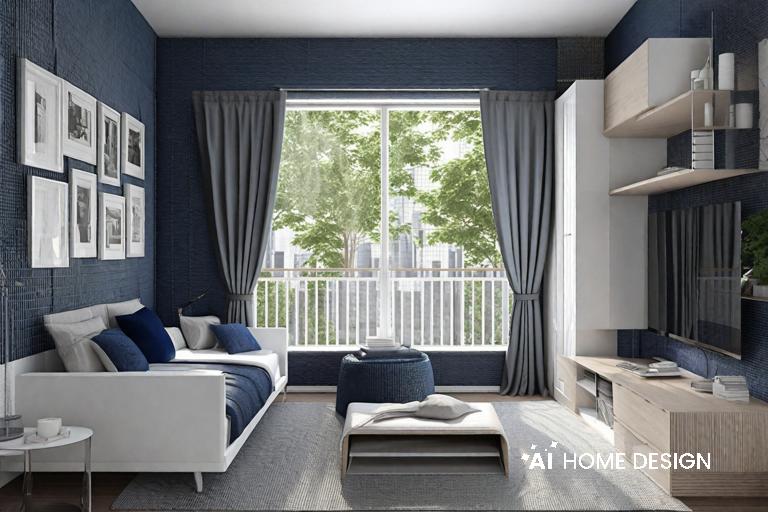 Don't limit yourself in the use of colors
The fact that you're going for a blue and gray theme doesn't mean that your interiors must be exclusively decorated with these two colors. You could always add a tint of white, yellow, green, or even red to achieve your desired effect.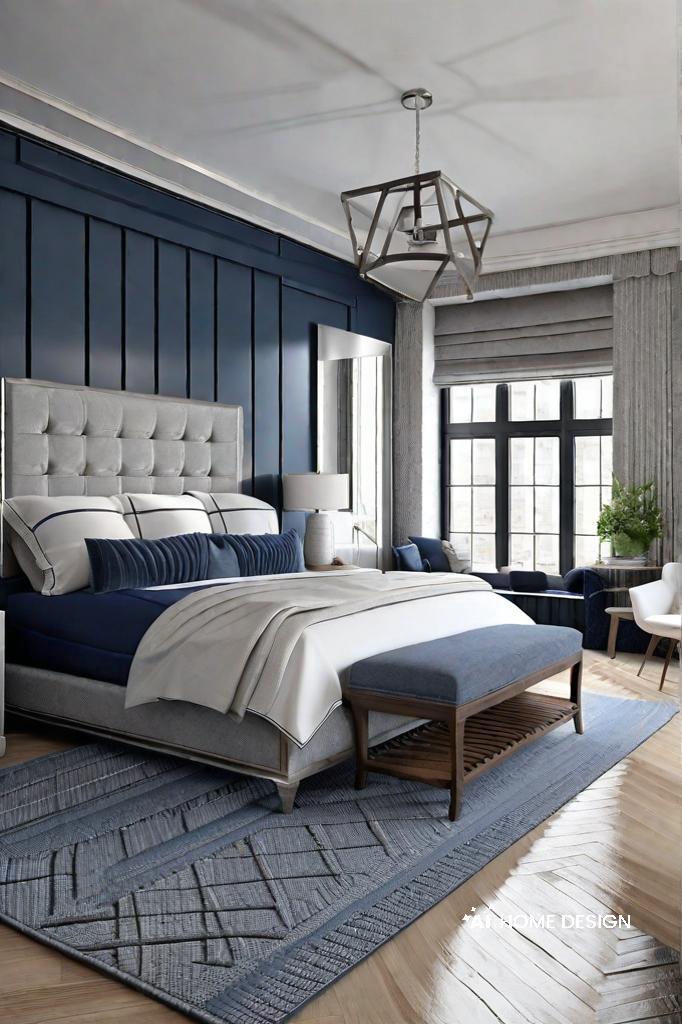 Take advantage of the outdoor view
A sweet subtle irony here for you! The exterior affects your interior! You could imagine a bedroom window overlooking a neighborhood chimney pot calling for a warm color that entices the dweller into never leaving the bed. If you manage to harmonize the inside theme with the outside view, you'll get the best possible design you could ever wish for.
Gray and blue are in fact two colors that fill the outside world. Depending on the position of your place and the size of your windows, you can always bring the outside world in through the magical power of colors!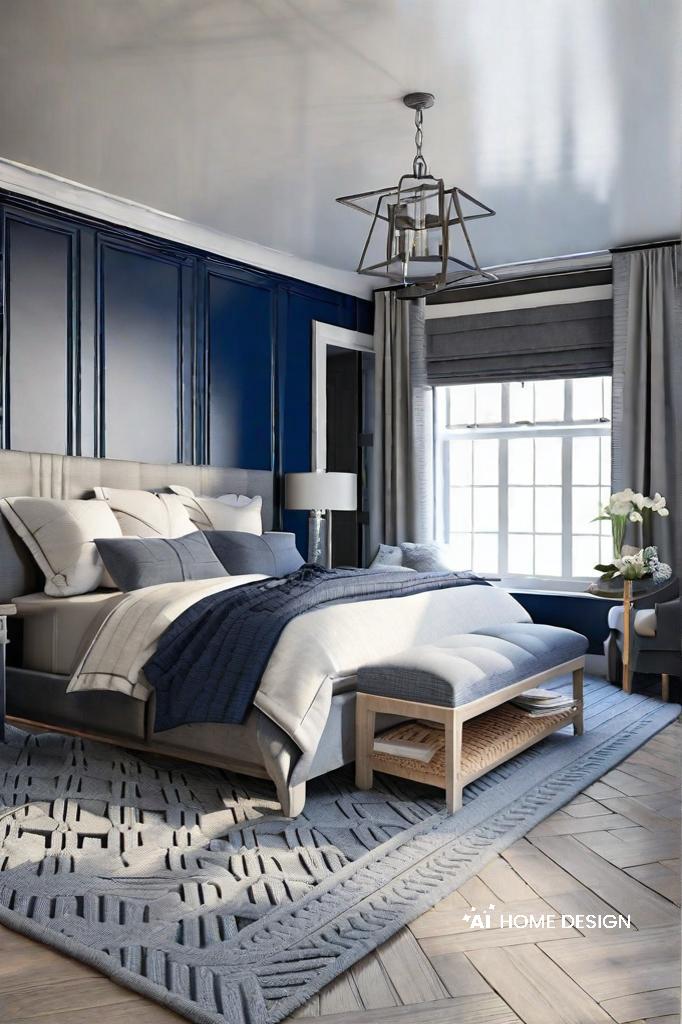 Final Thoughts
Who doesn't like having a relaxing place that washes away life pressures and restores one's depleted energy? The blue and gray combo is definitely a great soothing mix with marvelous effects. Whenever you decide to go for a different design, this combo should certainly be at the top of your list.
To get a clear picture of how your room looks in blue and grey decor, you can try AI HomeDesign's color palette. Upload a photo of your room, choose "interior design," choose "winter crisp" in the color palette section, and then wait for 30 seconds! You're there.