85% of home buyers rank photos as the top useful website feature in real estate.
Read that again… 85%. Top useful website feature.
That number isn't made up. According to the 2023 Home Buyers and Sellers Generational Trends Report by the National Association of Realtors (NAR), for nearly 9 out of 10 buyers under 57, the "most useful website feature to buyers was photos," followed by detailed information about properties for sale in second place.
In addition, more than half of all successful buyers stated that the home they purchased was found online.
Let that sink in. With no online presence, you're at least losing half of the entire market. With no photos or poor ones, you risk losing almost 90% of all those who pay you a visit.
With these figures, one can safely assume that the majority of home hunters simply skip over listings without photos and pay little mind to those with poor visual elements.
We can get into all kinds of stats and technicalities here, but seriously, need we say more?
A Picture is Worth a Thousand Bucks
Seeing is believing, right? That saying holds more truth for the audience of the real estate industry than other markets. Home hunters are preparing to spend a great deal of money on a house. They are highly unlikely to take anyone's word for it and obviously need to see and visit a property before considering the cost.
Your job as a realtor or homeowner is to help buyers make decisions easily. One key area where you can make a difference is the visual appeal of listings, and the easiest way to improve the quality of listings' photos is to use a smart image enhancement service.
Think about it: Which one excites you more? "Thin Crust Garlic Steak Pizza With Sauteed Mushrooms" or the same title accompanied by the closeup of that item, showing a crispy golden crust with melted cheese, topped with steak tenders and a medley of chopped olive and garlic, mushroom slices fried to perfection, a sprinkle of Gouda oozing here and there, and the dancing steam rising beautifully off that delicious dish?
Ready to open Uber Eats? The same goes for houses. Trust me, it's not just for the sake of the buyers. Quality photos that cover all spaces of a house from useful angles are the difference between a wasted day or signing off a lucrative deal before heading home.
Image Enhancement: Helping the Truth Shine Through
Image enhancement isn't about creating a false promise. It aims to fill the gap between the distant experience of online browsing and physically visiting the property in its top shape. The goal is to help buyers take notice of a property's best features and help them visualize a happy life in that house.
We've previously talked about the importance of image enhancement and have already given you a taste. The main services real estate image enhancement offers include light and color adjustment, geometrical alignment, denoising, and small additions or removals.
Room for improvement?
While real estate image enhancement has helped thousands of businesses for years, and though this digital service is currently at its most advanced, there is still much room for improvement. Many online photo editors offer top-notch image enhancement for low prices and guaranteed turnaround times of one or two days. But that doesn't mean this cannot be improved.
Conventional photo enhancement techniques have limitations. Firstly, they require considerable manual effort and expertise, leading to high costs and time-consuming workflows. Secondly, subjective preferences may arise among different editors, making it difficult to reach a standardized visual representation. Moreover, scaling the editing process to handle large volumes of images can become impractical.
At AI HomeDesign, we'd hate to see you fall behind. That's why we're bringing you AI HomeDesign's Image Enhancement service, a state-of-the-art tool powered by artificial intelligence that will transform image enhancement as you know it.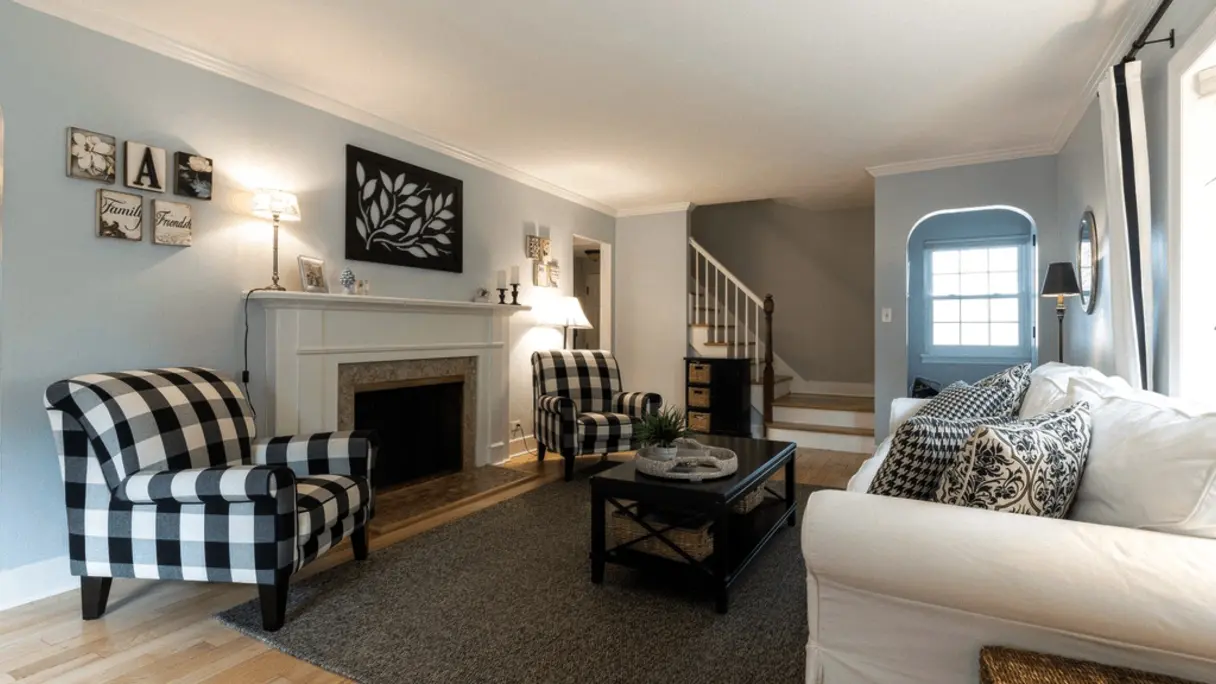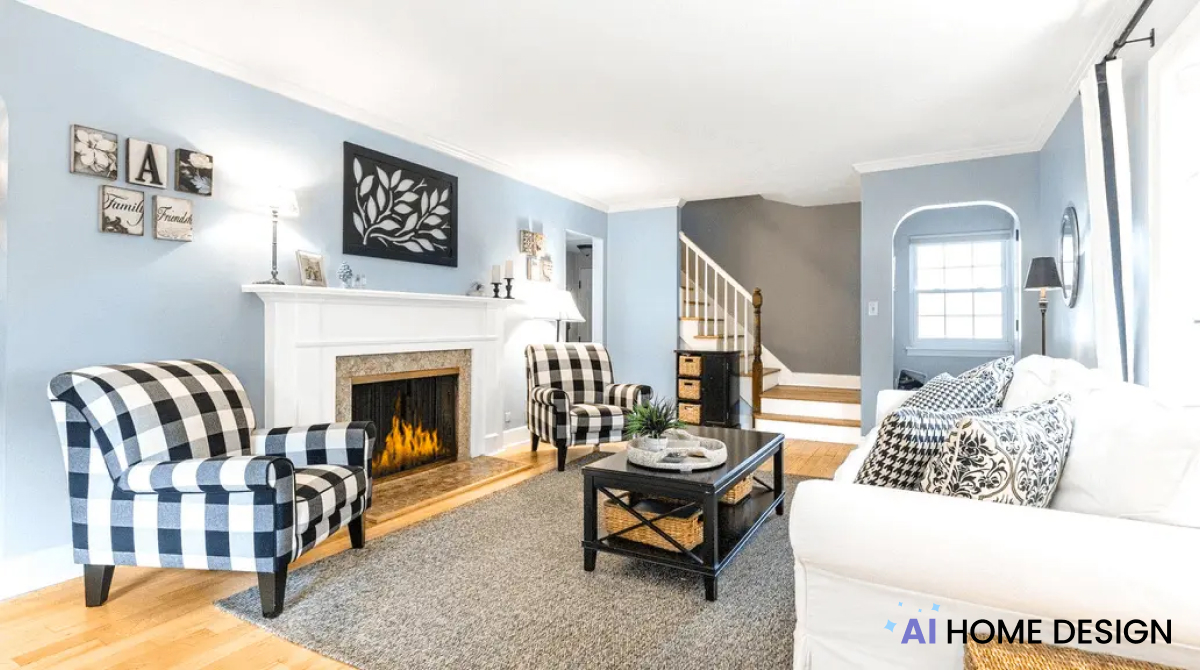 AI HomeDesign's Image Enhancement: Perfection in Real Estate Photos
Combined with up-to-date knowledge of photography and interior design in real estate marketing, AI HomeDesign's brand-new AI Image Enhancement service uses the most advanced tools in artificial intelligence to bring customers instant and highly accurate automized solutions.
This service has dramatically minimized the turnaround time of digital enhancement, costs unbelievably less (wink, wink!) than what you pay for similar non-AI services, and delivers results with reliable accuracy and consistency.
How much does it cost?
Nothing! Yes, for no charge at all, you can have a professionally enhanced photo of a real estate space to up your real estate advertisement game! No more heavy recurring costs for a retouch. For a house with a number of separate spaces, your expenses will be a flat zero!
By the way, if you need a little test run, you can do it now for free!
Simply head over to our AI Image Enhancement service, upload a photo, and get a good-quality final result in less than a minute!
When can I expect results?
In less than 30 seconds! That's right. In half a minute, you'll have a fully enhanced real estate photo ready to accompany your listing. Similar to other AI HomeDesign services, our AI real estate image enhancement has brought down the turnaround time and gives you results instantly.
It'll happen on the screen, in front of your eyes, in real time, as if you're doing it yourself. You won't waste even a minute and can continue with the task at hand after a few sips of coffee.
How to enhance photos with AI HomeDesign's new service?
Our AI Image Enhancement service is probably one of the easiest to use. You can enhance any photo of a property with just three mouse clicks.
Upload the photo via a simple drag and drop,
Click on Apply to start the enhancement process, and,
Download the final photo and enjoy the notable transformation!
What Makes AI HomeDesign's Image Enhancement Special?
Minimized (not reduced) time and cost
One of the main reasons for integrating artificial intelligence into our services is AI's ability to reduce time and expenses dramatically. With unlimited power for analysis, learning, and production, AI systems can accomplish in a few seconds what we can do in hours. As a result, you can easily forget about time-consuming processes and hefty prices. Remember: Image enhancement for free!
Convenient for everyone
One of the standout advantages of AI HomeDesign's Image Enhancement service is its convenience. Users can effortlessly enhance their images in just three clicks. Simply upload a photo, click apply, and then download the final result.
Moreover, AI HomeDesign's Image Enhancement service is designed to cater to users of all backgrounds. Whether you're a professional photographer or an amateur enthusiast, this service is a straightforward and accessible solution. AI HomeDesign enables users to enhance and obtain professional-quality images regardless of their skills.
Consistent
This AI real estate image enhancement places great emphasis on consistency. Powered by AI processes, the service ensures that all images undergo a standardized enhancement procedure, resulting in consistent quality and style throughout. This consistency is essential for real estate professionals and businesses seeking to maintain a cohesive and visually appealing portfolio and look highly professional to their audience.
Extra customizations
Going beyond standard enhancements, AI HomeDesign's real estate image enhancement offers extra customization options. Users can choose to add fires to fireplaces, screens to turned-off TVs, or even turn on the lights, creating a more realistic and inviting atmosphere in the images. These additional features allow users to showcase the property's potential and evoke a sense of warmth and coziness, ultimately captivating viewers and increasing engagement.
Scalability
Automated editing allows you to deal with significantly larger projects that include hundreds of properties. You wouldn't even dream of such project scales through manual image enhancement. This makes AI models well-suited for real estate professionals dealing with extensive property portfolios. With streamlined, AI-powered workflow, efficient and timely delivery of high-quality images on a large scale can be guaranteed.
All-in-one enhancement
AI HomeDesign's Image Enhancement service boasts a unique and complete set of enhancement features with the highest quality standards, including:
HDR enhancement
Exposure adjustment
Color correction
Automated image retouching
Perspective correction
Geometric alignment
Image upscaling
Competitive advantage
AI HomeDesign's Image Enhancement service helps attract more attention at shorter times, generating increased interest in properties and leading to improved customer engagement, inquiries, and sales.
The goal is to provide clients with as unique and real an experience as possible. With AI HomeDesign's image enhancement service, you can focus all your efforts on quickly attracting the attention of potential buyers with photo-realistic images of your properties that have been improved technically and artistically.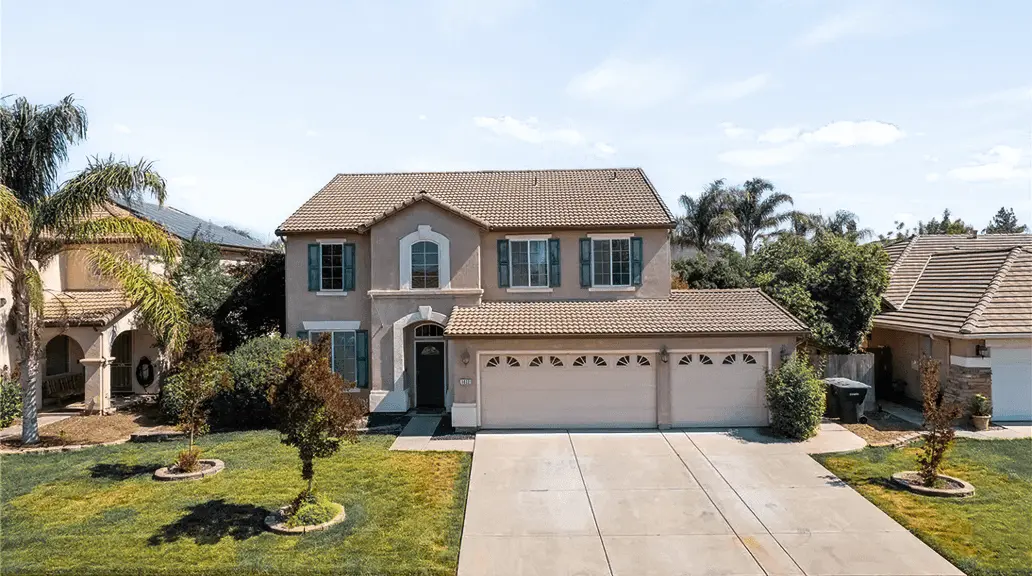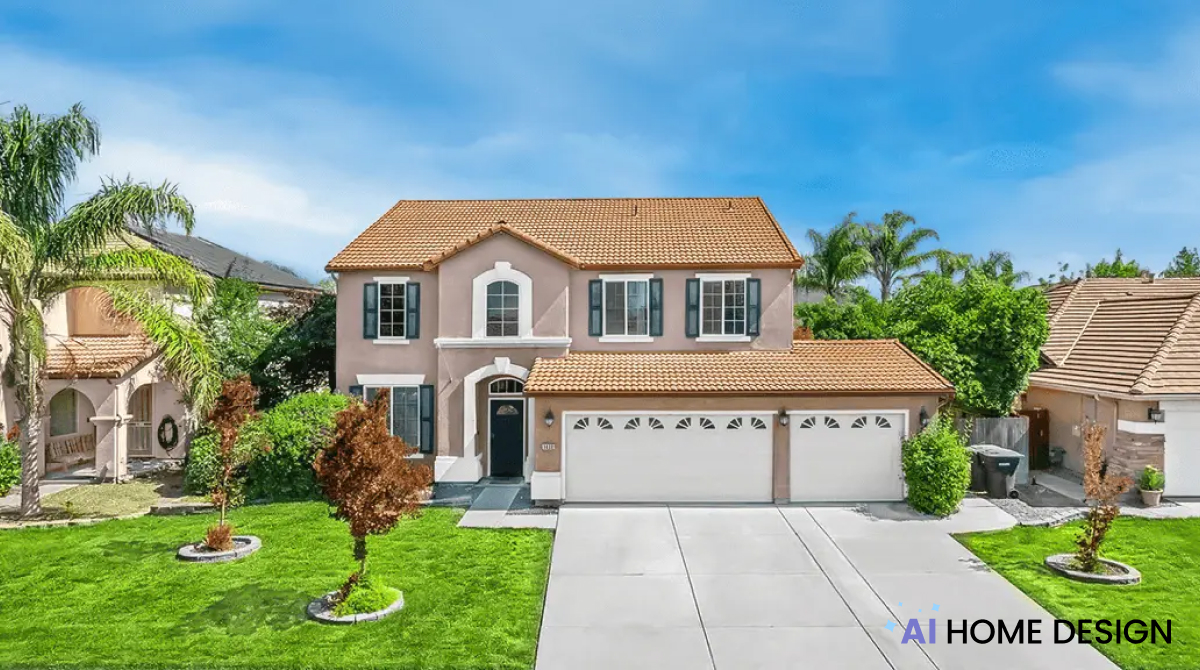 Start Now! No Need to Wait for Perfection!
AI HomeDesign's Image Enhancement service offers a groundbreaking solution for the real estate industry, enabling agents, advertisers, and homeowners to significantly improve their property listings' quality and visual appeal.
With statistics showing that photos are the most valuable website feature for home buyers, it's crucial to make a strong impression through stunning visuals. AI HomeDesign's technology provides services such as light and color adjustment, geometrical alignment, denoising, and additions/removals, all aimed at enhancing the presentation of properties.
By leveraging the power of AI, AI HomeDesign ensures convenience, consistency, scalability, and cost-effectiveness, allowing users to achieve superior visual profiles effortlessly. This AI real estate image enhancement allows you to captivate potential buyers, increase engagement, and secure a competitive advantage in the real estate market.
Start today. There's no reason why you should put off the transformative impact of AI HomeDesign's technology.
Similar to other AI HomeDesign services, results are delivered instantly. You just need to wait a maximum of 30 seconds! Do a few stretches or maybe pour yourself some coffee, and you'll have the result ready for download.
No. Image enhancement, in general, revolves around improving photo quality, focusing on elements such as exposure and lighting, color adjustments, shadows, highlights, etc. For object removal, you can use AI HomeDesign's Item Removal service. For adding objects, you're going to love our AI Virtual Staging service!
Our service is based on closely monitored and continuously monitored AI algorithms and processes. While we never eliminate the final and finishing human touch in our services, we aim to standardize and automate services to achieve the highest quality. Thus, the results our AI services deliver never go off track!