21st-century technology and its pace of progress can be mind-numbing! At least from afar. Every year, in any industry imaginable, new tools and platforms emerge, only to be taken over by superior technological advances and new products a few years later at most.
The real estate industry has seen similar back-to-back transformations in various aspects, and one field which is witnessing a great deal of change is real estate photography and photo editing.
In this ever-evolving realm, the art of presenting properties in their best light has long been a cornerstone of property marketing, with traditional home staging playing a pivotal role. Technology continually pushed the boundaries with the introduction of virtual home staging, a new and highly effective marketing tool that managed to facilitate various tasks and save much-needed resources in the staging process.
Nonetheless, virtual home staging is now becoming "traditional" itself, as a brand new marketing tool is on the march: AI virtual home staging.
The Practice: AI Virtual Home Staging in Real Estate Marketing
AI virtual home staging is a technology-driven approach to home staging, which involves using artificial intelligence (AI) and computer-generated imagery (CGI) to digitally furnish and decorate empty or sparsely furnished homes in order to make them more appealing to potential buyers or renters.
Where physical staging utterly fails, and virtual staging can come up short, AI virtual staging takes the puck and runs off! By using superior technology, AI virtual home staging simplifies and streamlines the entire staging process, analyzing spaces and automatically placing virtual furniture, decor, and other elements to create visually appealing representations of properties in mere seconds.
But how does AI virtual home staging work? What benefits does it offer over other staging methods? And what impact has it had on the real estate market?
Whether you are an agent looking to enhance your listings or a property owner seeking to maximize the appeal of your space, AI virtual home staging holds the key to unlocking new opportunities and accelerating the sales process.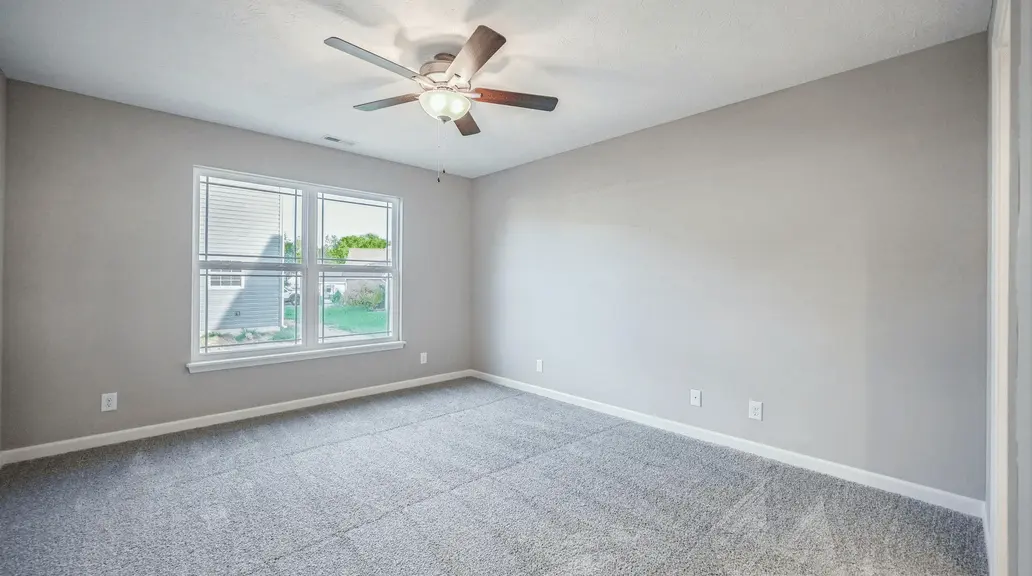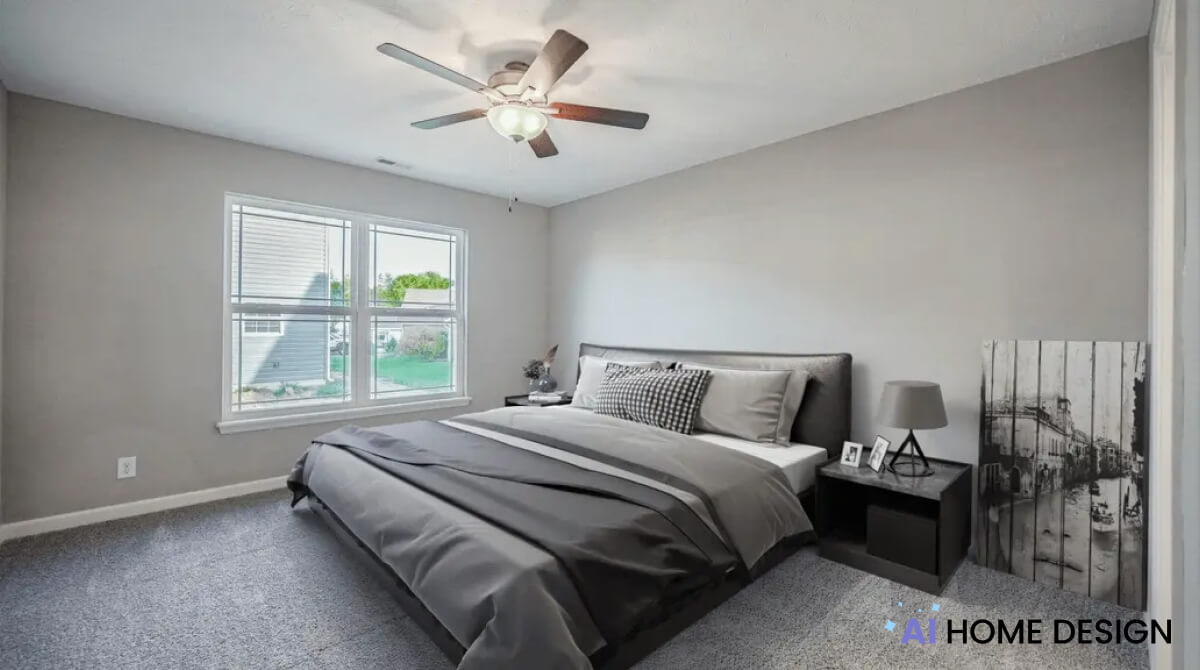 The Mechanics: How Does AI Virtual Home Staging Work?
AI virtual home staging is a fascinating fusion of technology and creativity that brings vacant properties to life. Through advanced artificial intelligence algorithms and sophisticated rendering techniques, the process of transforming empty spaces into fully furnished homes is both efficient and visually impressive.
The seamless integration of various high-tech realms allows for an effective virtual staging process. It eliminates the need for physical furniture or manual virtual staging labor, reduces costs, and remarkably speeds up the time it takes to present the property to the market.
Data collection
The process begins with high-resolution photographs of properties, preferably empty spaces. These photos serve as the foundation for the virtual staging process. Photographers capture multiple shots of various spaces, ensuring every angle is captured for a comprehensive representation of the space. This data sets the foundation for machine and deep learning, helping AI machines to learns the ups and downs and intricacies of home design, staging, furniture layout, and so on.
Algorithms, machine learning, and deep learning
At the core of AI virtual home staging are powerful algorithms that have been trained using vast datasets of interior designs, furniture arrangements, and decor styles. Machine learning enables the AI to understand and analyze the context of each space, recognizing the dimensions, layout, and architectural elements of the property. Also, deep learning is utilized to help AI learn from its input and take a step further by creating designs, layouts, and styles on its own with minimum human intervention.
Furniture selection and placement
Using the insights gained from the machine learning algorithms, AI virtual staging tools select appropriate furniture pieces and decor items to match the style and aesthetics of the property. This step involves considering various factors, such as room dimensions, lighting, and the intended target audience. Also, most AI virtual staging platforms allow you to choose one or more styles since your taste and preference matters most.
Realistic rendering
The rendering process takes into account factors like lighting, shadows, and reflections to create a photo-realistic representation of the staged rooms. AI carefully places the selected virtual furniture and decor within the photographs, ensuring they seamlessly integrate with the space and appear natural.
Editing and refinement
AI virtual staging services often come equipped with editing tools that fine-tune generated photos before the presentation. Adjustments are made to the objects, colors, and other details to ensure the final result meets the specific requirements and preferences of the property owner or real estate agent.
It's important to note that all these processes take place in seconds, at most a minute.
Also, while AI virtual home staging can produce stunning results, it still relies on the expertise and creativity of human designers to ensure the final output aligns with the property's target market and meets the client's expectations.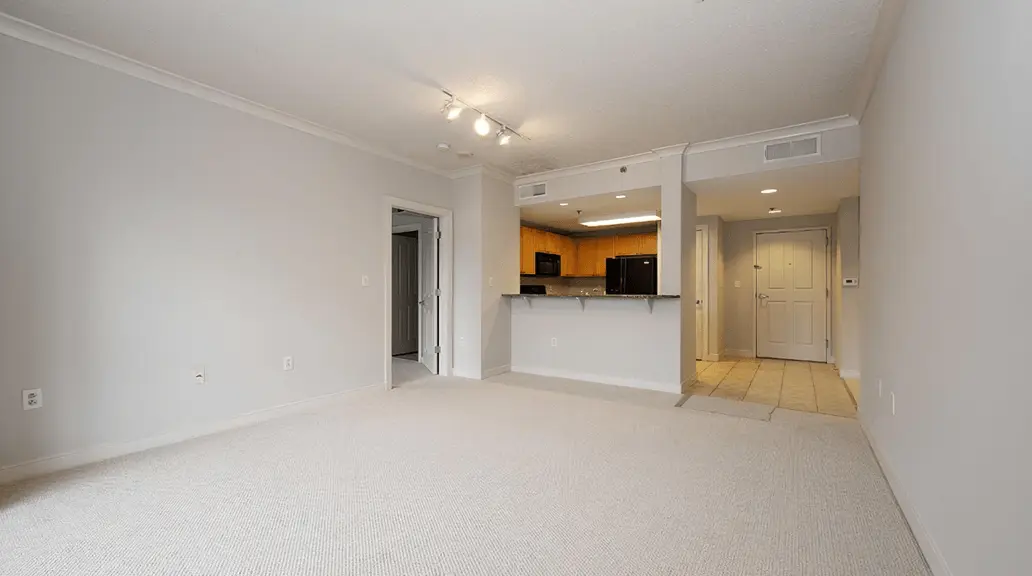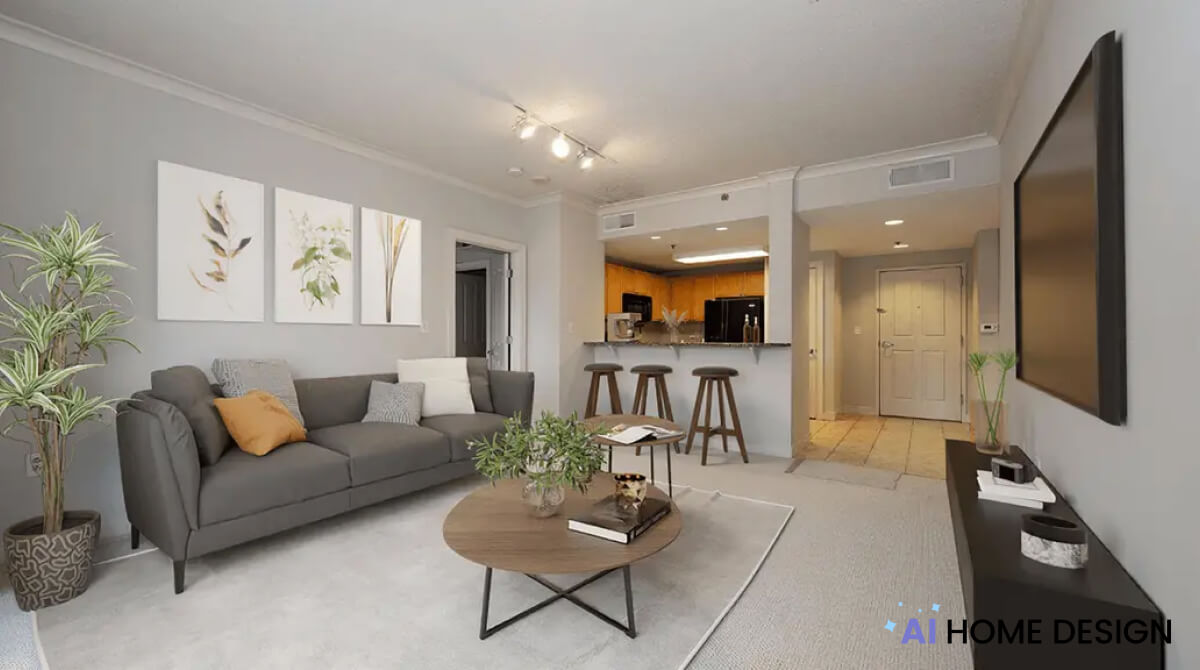 The Potentials: Benefits of AI Virtual Home Staging
AI virtual home staging is a game-changer in property marketing, revolutionizing the speed at which properties can be presented to potential buyers. It has rapidly gained popularity in the real estate industry due to its numerous advantages over previous staging methods. By leveraging artificial intelligence and advanced rendering techniques, AI virtual home staging offers a range of benefits that make it a highly effective marketing tool for property perfection.
Instant turnaround time
With traditional staging, sourcing furniture, arranging the space, and coordinating with staging professionals can be time-consuming. With non-AI virtual staging, it would take human professionals 24 to 48 hours, at the very least, to produce results.
In contrast, for AI virtual staging, the turnaround time is instantaneous. Once the property photos are taken, the virtual staging process can be completed in a matter of seconds, enabling real estate agents to list properties rapidly and send them out to the market rapidly.
The introduction of AI virtual staging has elevated property presentations to new heights. Empty spaces are transformed into fully furnished homes in literally an instant. This ultimately leads to successful sales since you can use AI virtual home staging anywhere, anytime, without wasting a minute of your time.
Cost-effectiveness
Traditional home staging is costly, involving expenses for furniture rental, decor, and professional staging services. Virtual staging without AI can also be costly since it needs manual labor from professionals. AI virtual home staging eliminates these expenses since it uses digital assets. Artificial intelligence can virtually furnish an entire property at a fraction of the cost of other staging methods, making it a cost-effective option for both real estate agents and property owners.
Flexibility and personalization
AI virtual staging offers unparalleled flexibility, allowing properties to be virtually staged in different styles and configurations hundreds of times in a matter of minutes. Literally!
Whether targeting a modern, minimalist look or a cozy, traditional ambiance, AI algorithms can cater to diverse buyer preferences. This level of personalization helps properties appeal to a broader audience and increases the likelihood of connecting with potential buyers on an emotional level.
Targeting diverse buyer demographics
Real estate markets are diverse, with potential buyers coming from various backgrounds and preferences. AI virtual home staging, similar to its predecessor, can cater to different demographics by showcasing the property in multiple styles, appealing to a broader range of tastes.
Addressing various customer types and groups would be highly time-consuming and costly, even with previous virtual staging platforms. AI virtual home staging cuts down time and costs, allowing users to target an even broader range of clients.
Increased buyer engagement
Virtual staging captures the attention of potential buyers more effectively than traditional property images. With the ability to showcase endless interior design styles on the spot, even in the presence of buyers, AI virtual staging appeals to a broader audience, resonating with the preferences of different demographics. As a result, it encourages increased engagement, leading to more inquiries and property visits.
Faster sales and reduced time on the market
Properties that are virtually staged using AI can be sold faster since they basically arrive on the market much earlier. The ability to present a fully furnished home without the need for physical furniture or manual labor of human virtual stagers allows real estate agents and property owners to list properties much more quickly than before.
Sustainability and environmental benefits
AI virtual home staging contributes to sustainability efforts by reducing the need for physical furniture and decor, less manual labor, reduced CGI workforce, a much lower rate of commutes, and so on. By eliminating the use of these resources and (currently) necessary tasks, AI virtual home staging helps minimize the environmental impact associated with physical and "traditional virtual" staging practices.
Overall, AI virtual home staging has transformed the real estate market, offering a powerful and highly effective marketing tool for property perfection. Its ability to enhance property presentations, engage potential buyers, accelerate sales, and reduce costs, all in an instant, has made it a sought-after solution for real estate professionals and property owners alike.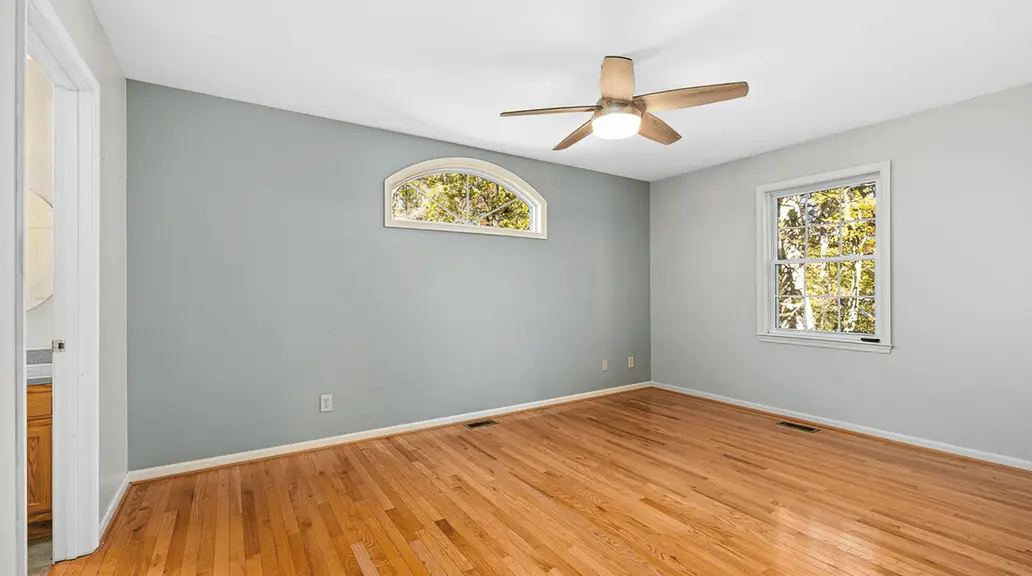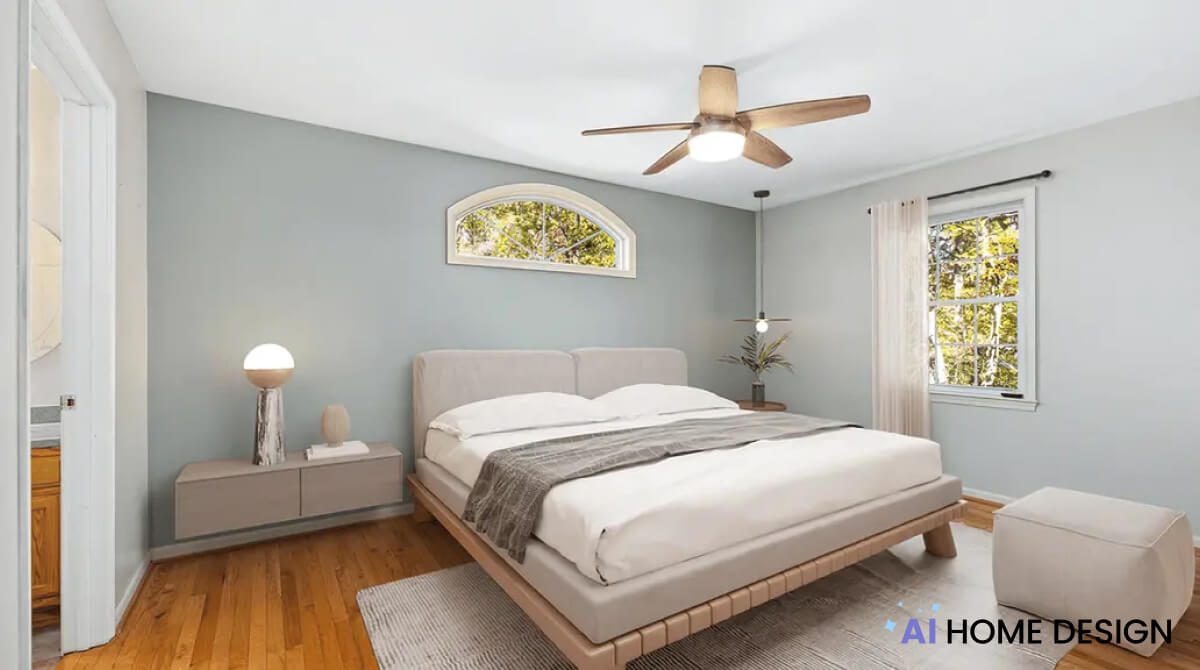 The Pitfalls: Challenges of AI Virtual Home Staging
As with any emerging technology, AI virtual home staging comes with its own set of challenges and considerations. By addressing these challenges proactively, real estate professionals can ensure that AI virtual home staging remains a responsible and effective marketing tool. Transparent communication, quality execution, and ethical practices form the foundation for building trust and credibility in the real estate market.
Authenticity and transparency: One of the primary concerns with AI virtual home staging is the potential for misrepresentation. Virtual staging should never deceive potential buyers into thinking a property is physically furnished when it isn't.
Realism and quality: The success of AI virtual home staging hinges on the quality and realism of the rendered images. Poorly executed virtual staging can lead to skepticism and distrust among potential buyers.
Personalization: While AI virtual staging offers customization options, it may still face challenges in precisely matching the unique preferences of individual buyers since a machine, albeit smart, is doing the job.
Ethical use of AI and data: AI virtual home staging relies on vast datasets of interior designs and furniture arrangements. Ensuring the ethical use of this data is crucial, as it can involve copyrighted materials or sensitive information.
Managing buyer expectations: Virtual staging, whether by AI or not, can set a high standard of presentation, and potential buyers may expect the property to match the staged images precisely, which can lead to various misunderstandings if not managed properly.
Market adaptation: Embracing new technologies and marketing strategies may take time for some real estate agents and property owners to fully adopt. Resistance to change and lack of industry-wide education can be challenging. That being said, by looking at AI Virtual Staging's applications, we can say it would be less likely that professionals resist this transformation.
The Solutions: Push AI Virtual Home Staging to the Max
Implementing AI virtual home staging effectively requires careful planning and execution to ensure optimal results. Whether you are a real estate agent looking to enhance your property listings or a property owner seeking to increase the appeal of your space, some time-tested practical tips will guide you in leveraging AI virtual staging to its full potential.
Choose the right platforms
Whether it's software, an agency, or an online service provider, you should invest in a reputable and high-quality AI virtual staging service that offers a wide selection of furniture styles and customization options. Look for platforms that provide realistic rendering and user-friendly staging tools to fine-tune the experience. A fine-tuned and rapid service provider like AI HomeDesign that's been used by numerous clients will set your mind at ease that you're paying for superior services of top quality.
Capture high-quality photographs
The success of AI virtual home staging relies heavily on the quality of the original photographs. Either get busy yourself or hire a photographer – not essentially a professional real estate photographer – to capture high-resolution images that showcase the property's best features and angles.
Understand your audience
Identify the target audience for the property and conduct research to understand their needs, tastes, and preferred housing choices. Tailor the virtual staging to appeal to their preferences as accurately as possible. Different demographics have varied tastes, so offering multiple staging options can broaden the property's appeal.
Demonstrate the property's potential by showcasing various room layouts and design styles through virtual staging. Highlighting the versatility of the space allows potential buyers to envision how they can personalize it to suit their needs and tastes.
Provide actual photos & descriptions
If you're selling a property and use AI virtual home staging, accompany virtually staged images with accurate and detailed property descriptions. Be transparent about the staging process, especially its AI aspect, and clearly indicate that the images are digitally staged. Even better, put the actual images of the property alongside the staged ones. This helps manage buyer expectations and foster trust.
Make sure this added information and content help buyers better understand the details of the property. Since you're using virtually staged photos, information about the actual state of the property, together with the future potentials of that listing, can help buyers gain more insights and eventually have a better experience.
Consider real-time virtual tours
Explore the possibility of offering real-time virtual tours with augmented reality (AR) technology. This allows potential buyers to virtually explore the property and experience the staged rooms in an immersive way.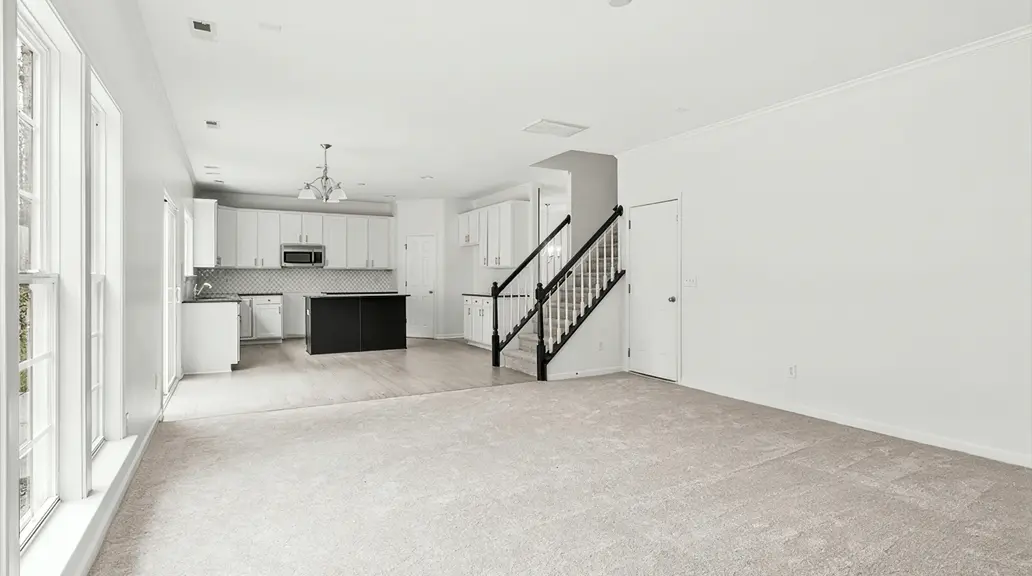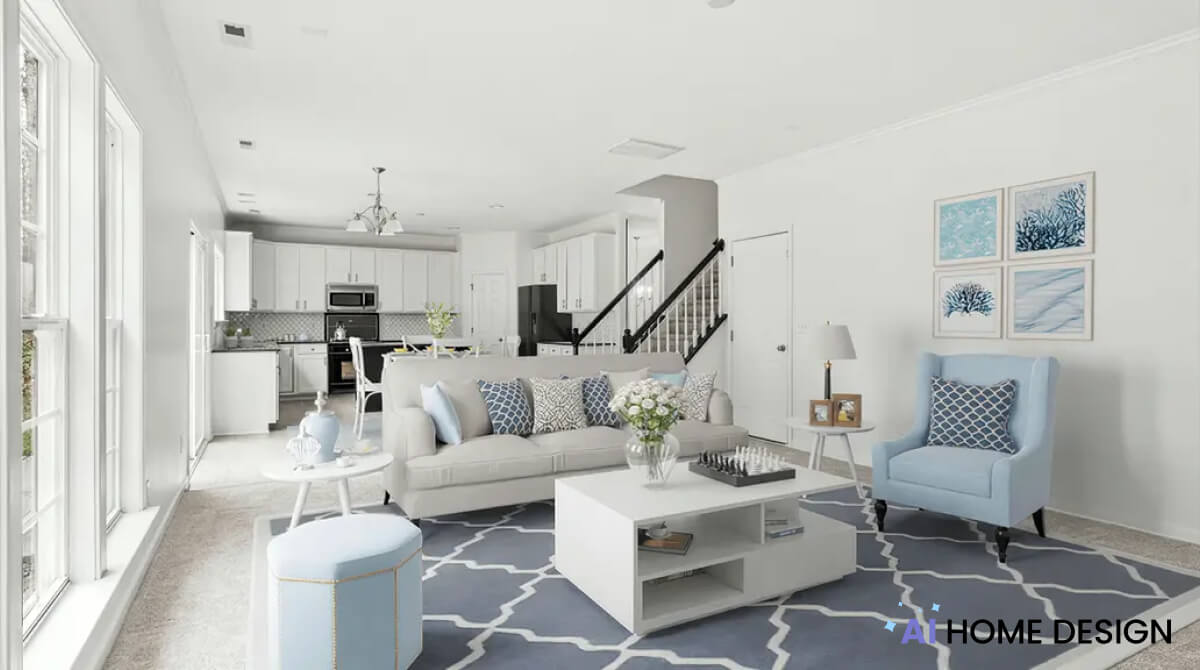 The Trends: AI Virtual Home Staging in the Near Future
As technology continues to advance at a rapid pace, the future of AI virtual home staging holds exciting possibilities for the real estate industry. Several years ago, VR and AR implementation in various industries, such as gaming, entertainment, and real estate, were unthinkable. Nowadays, we cannot imagine these industries without their technological aspects and gadgets. It is only reasonable, then, to expect great things to happen as AI becomes more prevalent in the real estate industry.
Hyper-realistic rendering
Advancements in rendering technology will lead to even more hyper-realistic virtual staging images. AI algorithms will be able to simulate lighting conditions, shadows, and reflections with incredible accuracy, making virtual staging, and its AI-based version in particular, indistinguishable from physical staging.
Customization through augmented reality (AR)
AR technology will likely play a more significant role in the future of virtual staging. Potential buyers may use their smartphones or AR-enabled devices to virtually furnish and decorate a property in real time, tailoring the space to their preferences on the spot. AR will allow for a more engaging and much more personalized experience for buyers. It's as if you're putting the power in their hands.
AI-driven virtual staging recommendations
AI algorithms will definitely become more intuitive, offering personalized staging recommendations based on a potential buyer's preferences and previous search behavior. This level of personalization can create a highly engaging and user-centric property viewing experience.
Integration with smart home technology
Virtual staging has the potential to integrate with smart home technology, such IoT (Internet of Things), allowing potential buyers to not only see furniture placements and layouts but also visualize how automation and smart features can enhance the property's convenience and efficiency.
Real-time collaboration and editing
Collaborative AI virtual staging tools may emerge, allowing real estate agents, designers, and property owners to collaborate in real time to fine-tune the AI-staged results according to feedback and preferences.
Ethical and regulatory guidelines
As AI virtual home staging continues to gain prominence, it is likely that industry-specific ethical and regulatory guidelines will be established to ensure responsible use and transparency in the marketing process. Consider this subject not as a possible trend but a definite requirement.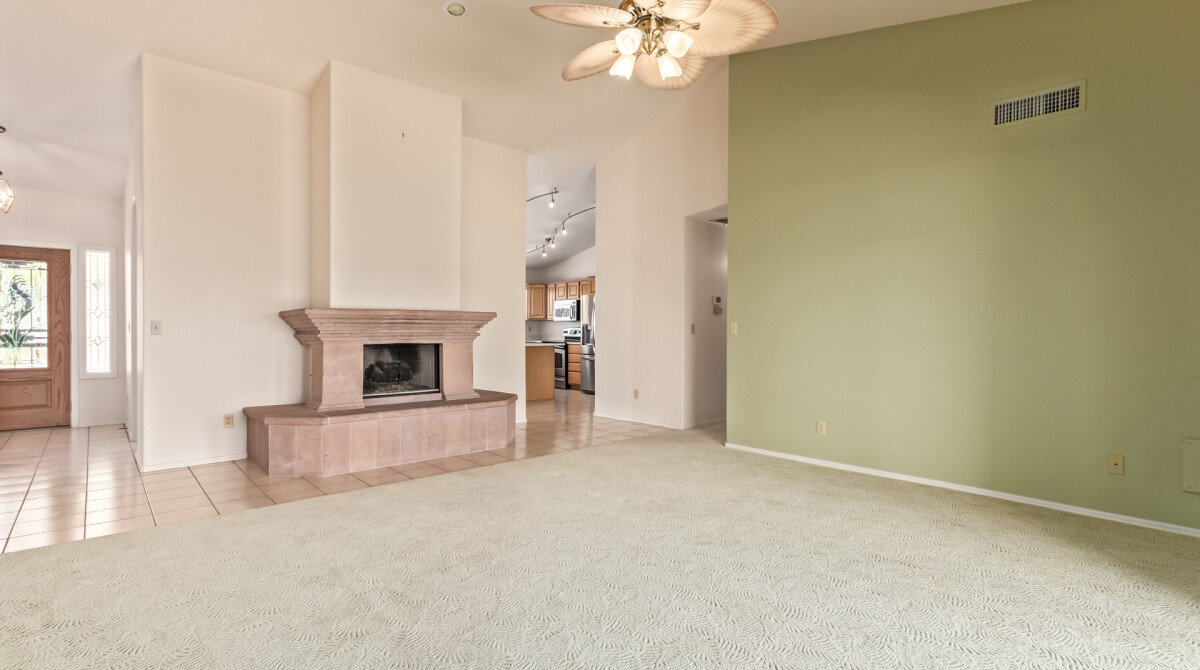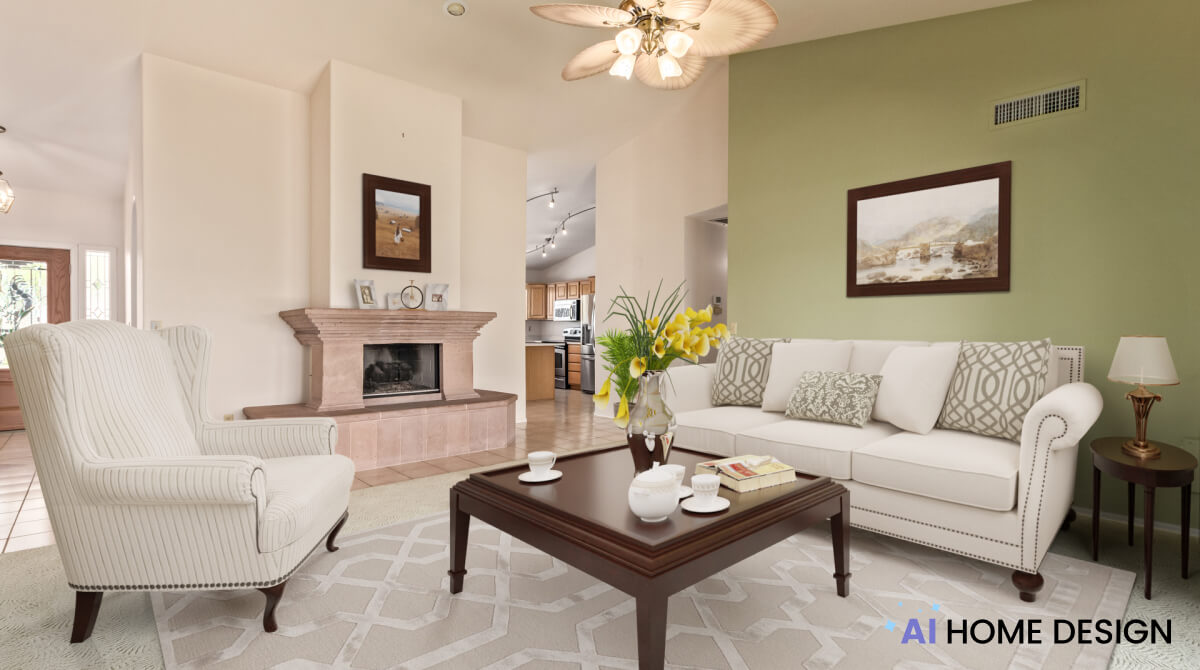 The Ethics: Observations in Using AI Virtual Home Staging
While AI virtual home staging offers numerous benefits and exciting opportunities for the real estate industry and any other individual who finds use for it, it raises ethical considerations that must be addressed responsibly.
As with any AI technology, if you have commercial purposes – advertising, awareness-raising, selling, etc. – the use of AI virtual staging should prioritize transparency, authenticity, and ethical practices to ensure a positive and trustworthy experience for potential buyers.
Transparency
The primary and most critical ethical consideration in AI virtual home staging is transparency. It is essential to clearly disclose that the images are digitally staged and not representative of the property's current state. This issue is of the utmost importance since negligence in this regard can lead to a great deal of legal headaches.
Accuracy and realism
Coming in second place after transparency is accuracy and close resemblance to reality.
Virtual staging images should represent the property as accurately and realistically as possible. Exaggerated or misleading representations can lead to disappointment and mistrust among potential buyers.
Moreover, virtual staging should not be used to conceal or misrepresent significant property defects or flaws. Real estate agents have a duty to provide accurate and up-to-date property details, ensuring potential buyers are aware of the property's condition.
Consent and permissions
The use of AI virtual home staging may involve copyrighted materials, such as furniture designs and decor items. When using AI virtual home staging services, you should always be mindful of the reality that the original photos, as well as all the elements used within them via AI virtual home staging, are subject to copyright laws, even if they're completely made up by artificial intelligence.
Cultural, racial, and religious values
Virtual staging should consider the cultural and religious sensitivities of potential buyers. Staging designs and decor should be respectful and mindful of diverse cultural backgrounds to avoid inadvertent offense. Moreover, given the sensitivity of racial understanding and respect, when utilizing AI virtual staging, or any kind of staging effort for that matter, you should bear in mind that inclusivity and fairness to all races and cultural backgrounds must be at the forefront of your thoughts.
Data privacy
AI virtual staging relies on data collection and processing to generate realistic renderings. Real estate professionals should ensure that personal and sensitive information collected during the process is handled with utmost care and in compliance with relevant data protection regulations.
The data include original property photos, furniture and other items used, possible textures and patterns in some rare cases, as well as the finalized photos.
Buyers' knowledge
Buyers may not be familiar with AI virtual staging technology and its implications. Real estate professionals should find time to educate potential buyers about the virtual staging process, its purpose, and the differences between physical, virtual, and AI virtual staging.
Such awareness-raising efforts serve two purposes: They will 1) create trust between you and the buyers since you're disclosing your marketing practices for the sake of clarity, and 2) will maintain buyer expectations and help you steer clear of any possible legal actions.
The Bottomline: AI Virtual Staging is Here to Stay
The advent of AI virtual home staging has revolutionized the real estate industry, providing an efficient, highly time-saving, cost-effective, and visually impressive marketing tool for property perfection. This technology-driven approach has rapidly gained popularity due to its numerous benefits
Though it comes with its own set of challenges, such as ensuring transparency, accuracy, and ethical use of data, embracing this technology responsibly and proactively can unlock the full potential of real estate marketing and provide an enhanced property viewing experience for potential buyers.
As AI technology continues to advance, the future of real estate home staging looks promising, with hyper-realistic rendering, augmented reality integration, and AI-driven personalized recommendations on the horizon.
AI virtual home staging is miles apart from physical home staging, which involves physically furnishing a property with real furniture and decor items. But in comparison with current virtual staging practices, the addition of an AI element has reduced turnaround times to a couple of minutes or even seconds and has cut costs to a fraction of previous expenses.
Yes, AI virtual home staging can cater to different interior design styles. The AI algorithms are trained using vast datasets of interior designs and decor styles, enabling it to furnish properties in various styles and even come up with unprecedented layouts, styles, and items.
Ethical considerations in AI virtual home staging include transparency in disclosing digitally staged images, ensuring accuracy and realism in renderings, obtaining necessary permissions for copyrighted materials, and being mindful of cultural, racial, and religious values in the staging process.