Have you seen that photo of Biden and Trump playing basketball in a bowling alley? How about the one where they're hand-feeding each other spaghetti? If you haven't, stop reading at once and check them out!
While almost everyone expressed their desire to see this friendship in real life, the truth is artificial intelligence went above and beyond once again, producing pictures that wouldn't and cannot ever exist!
In the past few years, the boundaries between art and technology have been blurred, giving rise to exciting possibilities and transformative innovations. Visual arts was one of the first areas that underwent AI transformation. Deep fakes rocked the news world. NFTs became prevalent in various forms. Art pieces were reproduced, and advertisement posters were created with a whole new approach. Visual content in the digital age has been entirely redefined. Therefore, it comes as no surprise that more objective artistic fields, such as interior design and home renovation, welcomed AI with open arms.
Today, interior design has become the playing field where art, design, and technology mingle. In this article, we will first discuss the role and impact of artificial intelligence in interior design, go over a number of notable online and AI-based interior design companies, and introduce the brand-new, groundbreaking service by AI HomeDesign.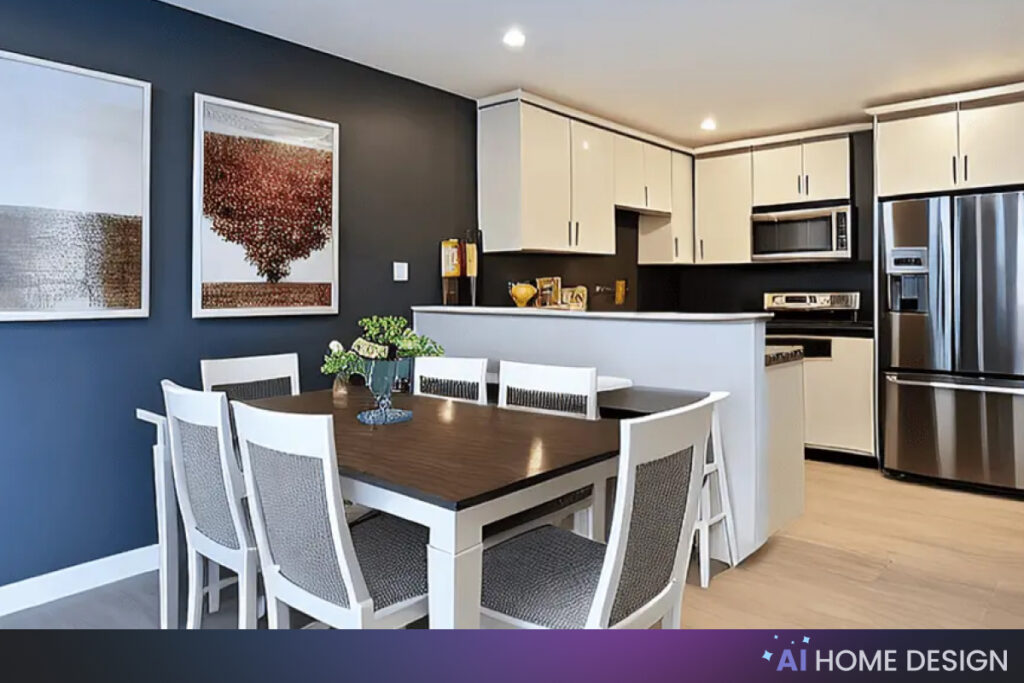 AI for Interior Design
AI for interior design refers to the application of artificial intelligence technologies and algorithms in various aspects of the interior design process. It uses machine learning, computer vision, and other AI techniques to help designers, homeowners, and businesses, create, visualize, and optimize interior spaces.
The role of AI in interior design goes far beyond mere automation or assistance; it represents a fusion of creativity and technological capability. With AI algorithms, users are unlocking new realms of efficiency, personalization, and customer satisfaction.
Concerning interior design, AI takes quite a comprehensive approach and is applied in several key areas, including:
Improved visualization: AI enables interior designers to create realistic visualizations of their designs. By utilizing advanced rendering techniques and image recognition algorithms, AI can generate lifelike representations of how the space will look after implementation.
Space and layout planning: The algorithms used by artificial intelligence analyze the dimensions and layout, considering factors like lighting, traffic flow, functionality, etc. AI can generate optimized room layouts, maximize space utilization, and create a harmonious design.
Styles and colors: By analyzing vast amounts of data, including current trends and preferences, AI algorithms recommend color palettes, furniture styles, and decorative elements that align with the client's demands.
Materials and products: Unlike humans, AI can access extensive databases of materials and products in mere seconds to recommend suitable options based on the desired style, functionality, and budget. This potential streamlines the process of researching and sourcing materials.
Image enhancement: AI-powered image enhancement techniques can enhance the quality and resolution of interior design photographs. By utilizing algorithms such as image denoising, color correction, and image inpainting, AI can improve the visual quality of images.
Design automation: AI can automate certain repetitive design tasks, such as generating floor plans, creating/rendering 3D models, and producing design documentation. By automating these processes, designers can save time and focus on more creative and strategic aspects of work.
Data-driven design insights: Analyzing large datasets of design-related information, e.g., user feedback, market trends, historical data, etc., is vital for extracting valuable insights. These insights, easily attainable thanks to AI, will inform design decisions to make aesthetically pleasing designs aligned with user preferences.
Customization and personalization: Offering unique experiences and spaces is crucial in real estate, as your home is one of the main places you want to apply that personal touch. You can create customized and personalized interior designs using artificial intelligence by analyzing individual preferences, lifestyle patterns, and user data.
Energy efficiency and sustainability: AI can contribute to energy-efficient and sustainable interior design practices by analyzing technical factors such as natural lighting, energy consumption, etc. AI algorithms suggest design strategies that optimize energy efficiency, utilize sustainable materials, and incorporate renewable energy sources. This way, you can also reduce the ecological footprint of interior spaces.
Streamlined processes: As mentioned in some of the benefits above, one of the main advantages of AI for interior design is its ability to streamline various time-consuming processes, including project management, communication, collaboration, budgeting, progress tracking, reports, resource allocation, etc.
As with all things AI, the application of artificial intelligence in interior design and home renovations has introduced the same numerous benefits and enabled companies to offer superior services to their customers.
It's worth noting, though, that while AI has the potential to streamline the interior design process, human creativity, and expertise remain crucial.
AI is a tool to assist designers rather than replace them, at least for the time being; the human touch and intuition still play a significant role in creating unique and personalized spaces.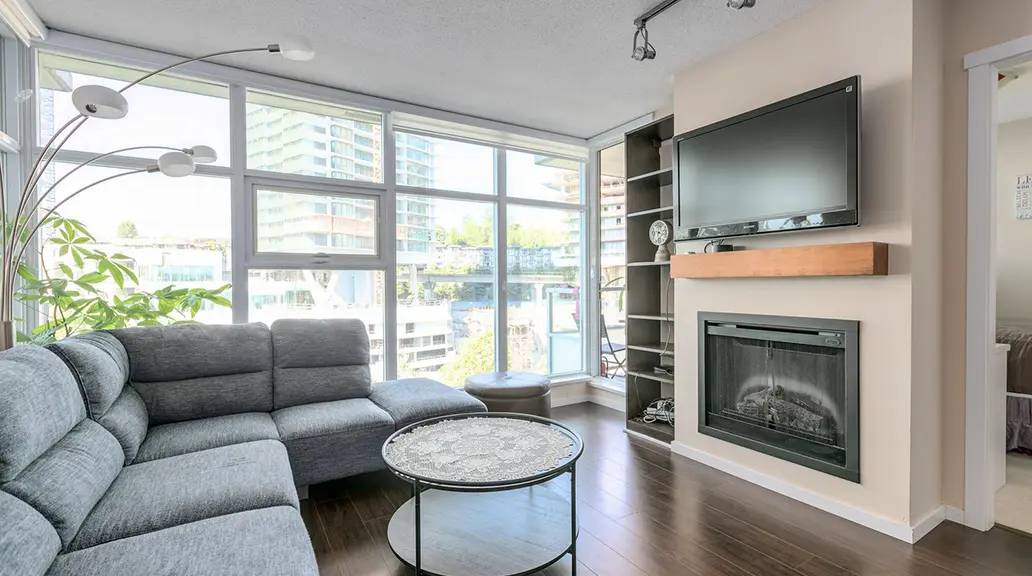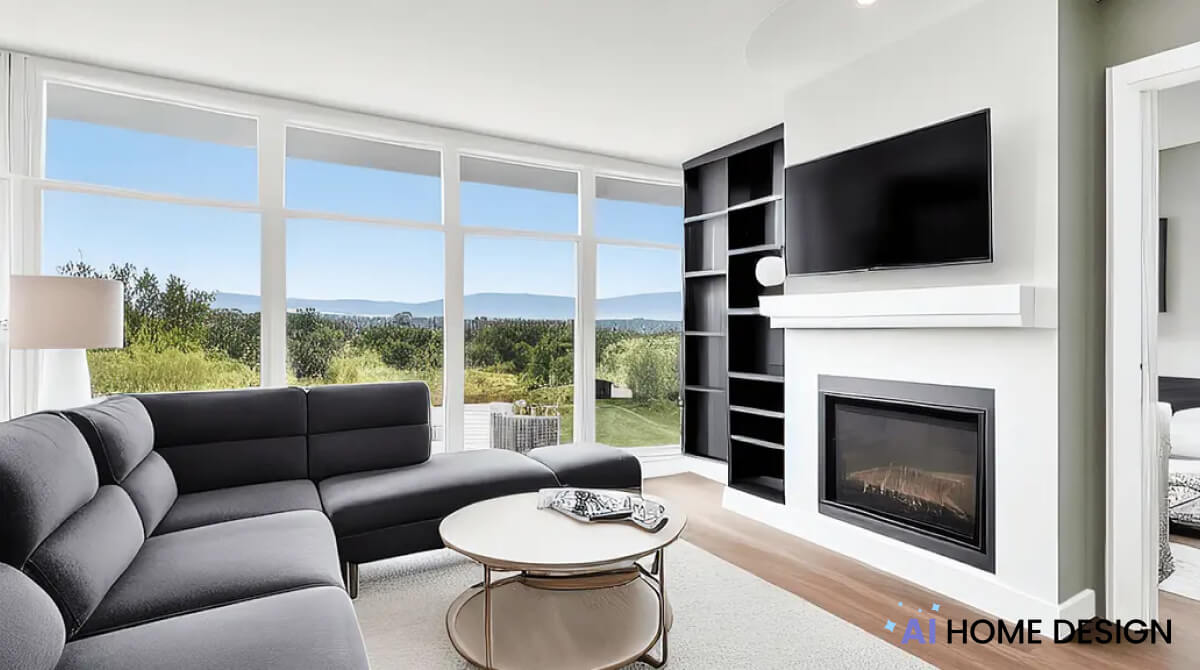 Online AI Platforms for Interior Design
If you google "AI for interior design," you'll come across several well-known names, such as Planner5D, Homestyler, HomeByMe, Heavenly, and so on.
Nevertheless, these companies, though household names in the realm of interior design services, are not purely based on AI.
The following are some of the more well-known services offering online interior design tools completely generated by artificial intelligence.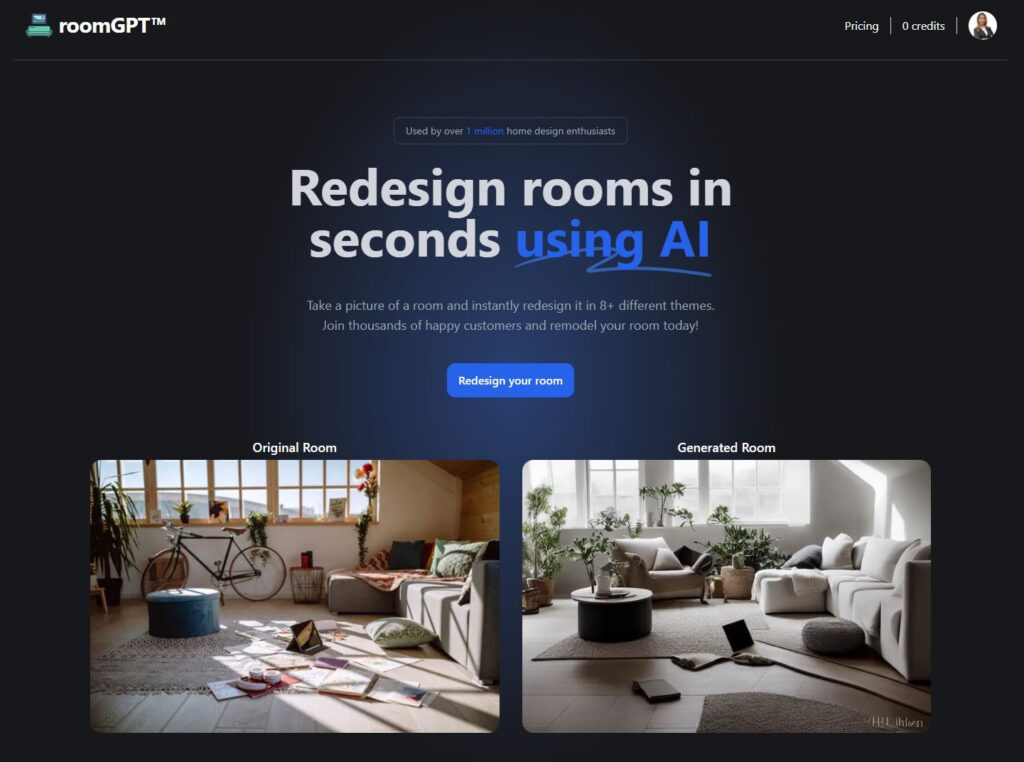 RoomGPT
RoomGPT is one of the first and most well-known AI-based interior design platforms, owing much of its success to a very well-timed and thought-out launch after the explosive fame of ChatGPT.
On the upside, RoomGPT offers final results with notable picture quality, and the overall feel of all photos and their details appear very realistic. The delivery speed is rather fast as well. It works based on a credit system and gives you 3 initial credits to try out its services.
However, email sign-up is required at the very beginning, and you can see services, styles, pricing, etc., only after signing up. You should create another account if you don't like your email riddled with third-party promos.
Moreover, RoomGPT doesn't give free revisions or further generations. For every single result, you must spend 1 credit, and if you wish to try any other styles or get revisions of your current project before downloading a final photo, you'll need to make a small investment.
Had there been unlimited revisions, RoomGPT's pricing would be enticing, with credit plans from $9 to $29, starting for a minimum of at least 30 credits. But you'll probably spend several credits before reaching your desired result, which makes RoomGPT inefficient in costs.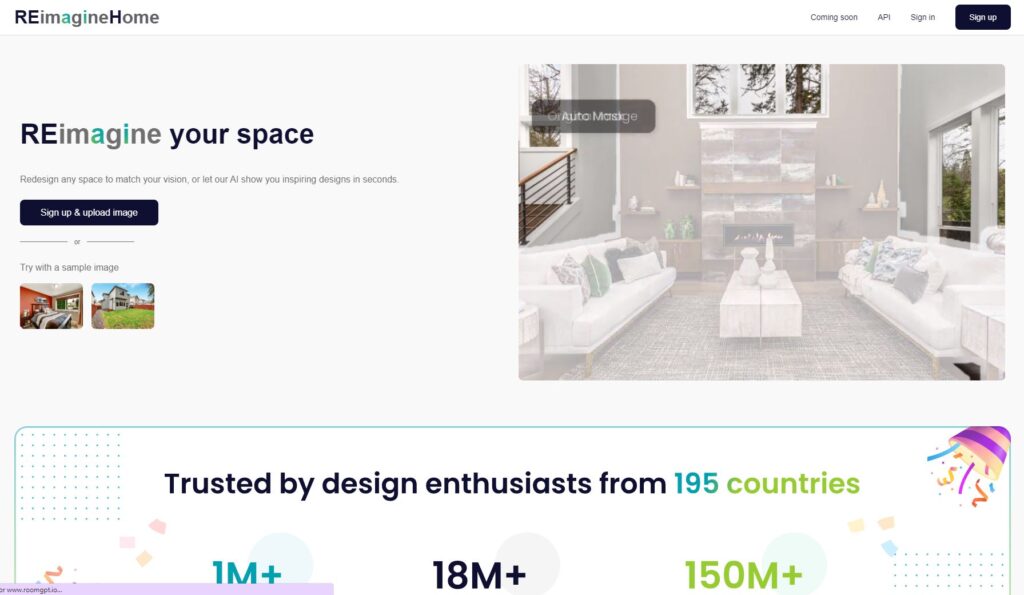 REimagineHome
REimagineHome is another interior design service powered by artificial intelligence with suitable result quality.
Similar to RoomGPT, initial signup is required before you can access anything on their website, which can be rather demanding for any Internet user. In a world where we're bombarded with ads, people tend to refrain from giving their emails away for nothing.
When you first upload an image and choose a theme, REimagineHome gives you three small-size, watermarked interiors free of charge, much more favorable than RoomGPT's credit-per-image policy.
Furthermore, unlike RoomGPT, REimagineHome allows users to regenerate and see more watermarked results before deciding on a final picture.
Nonetheless, ReimagineHome's pricing plan is more expensive than RoomGPT. Their basic plan is $19 for 10 downloads, which means you'll have to pay at least $19, even if you need a single image. Their other packages cost $49 and $99 for 35 and 100 downloads, respectively.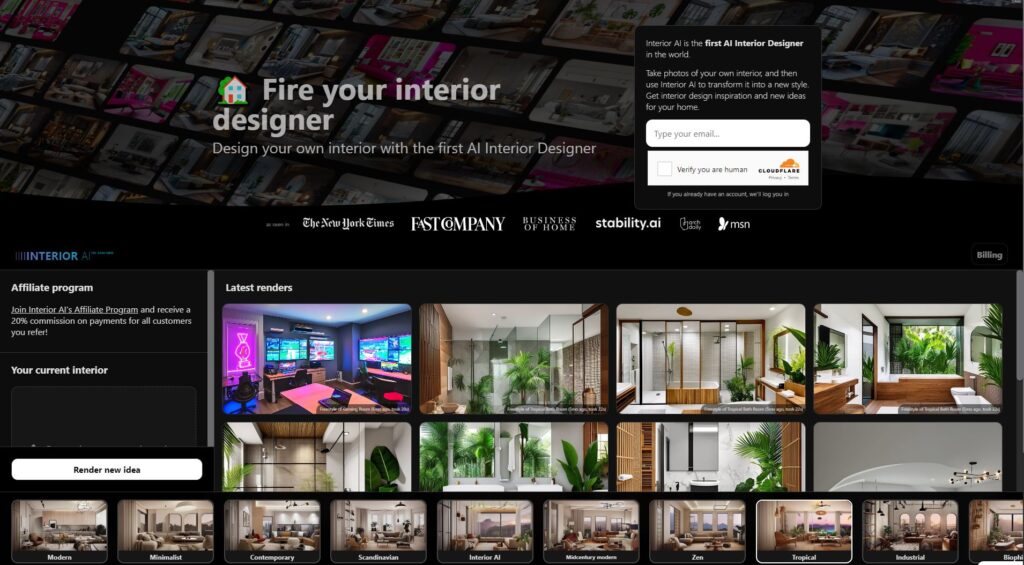 Interior AI
Interior AI offers a wider range of interior design styles but has the same initial required signup, so you'll need a spare email to do anything. Furthermore, unlike other AI companies in the field of interior design that emphasize ease of use and convenience, Interior AI's online tools can be confusing.
Firstly, they offer four different services: Virtual staging, interior design, freestyle, and 360o panorama. Right under these four services, Interior AI states that:
"You get widely different results with each mode. Virtual Staging mode will auto-detect the construction (like walls, ceiling, beams) and tries to avoid changing it, while Interior Design mode doesn't but gives you more creative ideas. A good idea is to use Interior Design mode and then Mix to get the original auto-masked background back."
This statement and the need to use one service and make alterations after the result has been generated simply goes against all that AI services stand for.
AI aims to streamline processes, remove manual tasks, improve consistency and accuracy, and make the entire experience as convenient as possible.
Moreover, if you don't purchase Interior AI's Pro plan, you get 1 render only, and your results will be publicly available… That's users' privacy out the window!
In addition, their free plan yields results faster than paid plans, which, to a shrewd mind, gives the idea that free results on Interior AI are generated via template processes without much attention to quality, customization, or accuracy.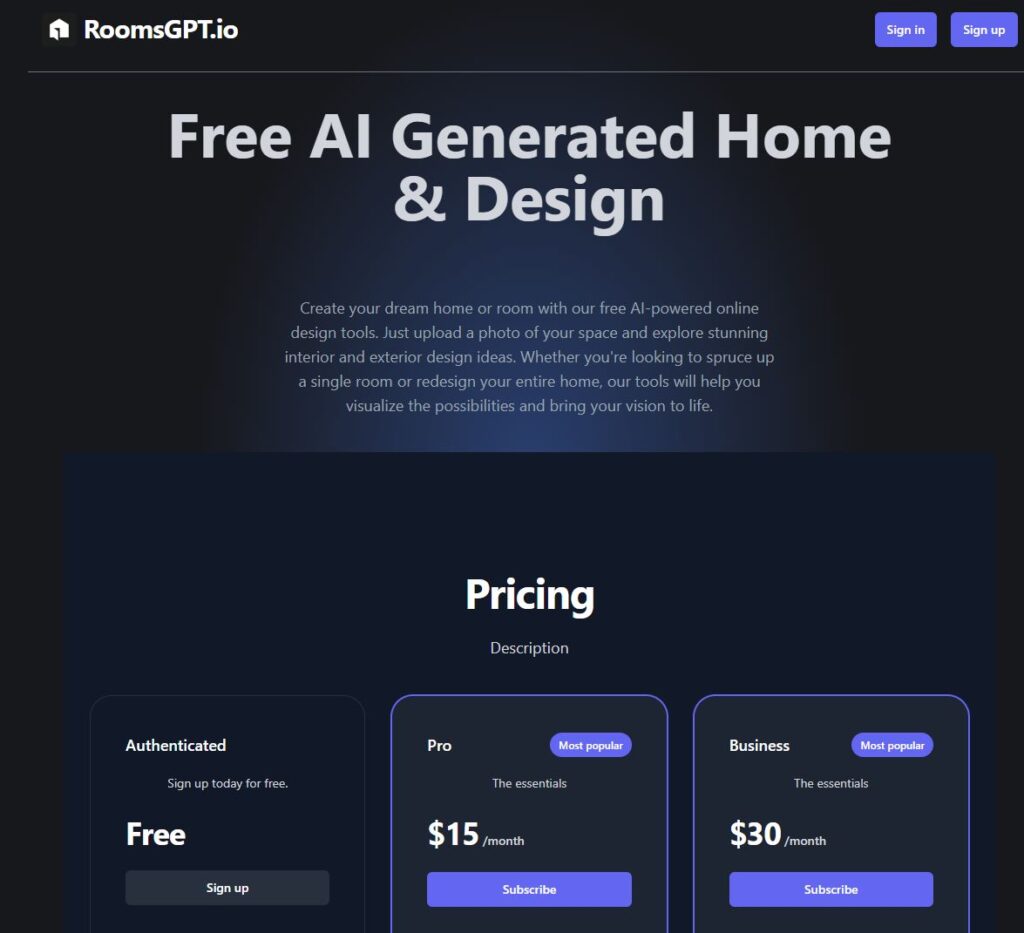 RoomsGPT
A service with a curiously similar name to a rival company, RoomsGPT even bears the same appearance as the original RoomGPT. Nevertheless, RoomsGPT is the only service among the ones mentioned here that doesn't initially ask for your email, and its interior design generation tool is available without any upfront signups.
RoomsGPT has three pricing plans, all with unlimited renders. However, their prices are $15 and $30 per month, plus a free plan, which is eventually monthly subscriptions and not packages for predefined projects. These monthly payment plans can be interesting to realtors who have a large number of properties on their hands.
However, your problems with RoomsGPT begin when trying to upload a photo. Their system is either very picky or broken since it was almost impossible to upload a photo. We kept getting an error message even though we uploaded JPGs, PNGs, JPEGs, vacant rooms, furnished rooms, light and dark photos, small files, large files, etc. Both their pricing and turnaround time could be beneficial had their AI system been more cooperative!
Moreover, unlike all other professional interior design companies, RoomsGPT's website is filled with ads and ruins the no-signup experience before you begin.
AI HomeDesign's Interior Design: Redefining Digital Renovation
With reliable, hands-on experience in real estate, photography, and interior design, as well as a notable track record of delivering satisfactory real estate photo editing services, AI HomeDesign has stepped into the field to transform the game!
In line with other newly launched AI services, AI HomeDesign's Interior Design is here to make life easier for realtors, interior designers, and homeowners and raise the bar concerning the quality and service delivery of AI-powered interior design.
We aim to empower users to effortlessly transform their spaces and explore various interior design styles while ensuring precision and excellence in every detail.
How long does it take? How about 30 seconds?
You've seen ChatGPT, right? If yes, you've experienced its impressive speed at generating unspeakable volumes of text. Integrating AI is all about speed and efficiency, and with the power of artificial intelligence, tasks that would take up hours or days can be accomplished in a matter of seconds.
That's exactly what happens when you give our AI service a try! Once you upload your photo and click Generate, it'll take a maximum of 30 seconds, most often less, to get a completely renovated interior design.
Most online interior design companies need at least 48 hours to deliver a similar result. Our own in-house designers and graphic artists guarantee final results in 24 hours. Our service, on the other hand, does the exact same thing within half a minute.
What's the cost? Not a penny, literally!
You're gonna love this! With AI HomeDesign's Interior Design service, you can completely renovate an entire room for free! That's right! Our AI Interior Design is currently being offered as a freemium, so have fun remodeling those rooms!
If you have 5 indoor spaces in one property – 2 bedrooms, a kitchen, a bathroom, and a living room – redesigning the entire interior of this house with AI HomeDesign's Interior Design service would cost you less than an average cup of coffee! Think about it. Redesigning your whole interior for less than a cup of coffee…
Give me a better deal. I'll wait…
All that with free infinite generations!
If a free high-quality result in less than 30 seconds wasn't enough, you get to request infinite generations completely free of charge until you're absolutely satisfied with the output before your download.
That means unlimited free generations of various spaces and styles without paying a penny! AI HomeDesign isn't here to collect! We're offering top-notch AI services to help your house or properties get the attention they deserve.
What more could you want?
Enjoy different styles!
AI HomeDesign's Interior Design service lets you choose from seven popular and highly in-demand interior design styles. Whether you're looking for a modern look for a property in the city center or opting for the tranquility of farmhouse designs in the suburbs, our customized AI for interior design has you covered. Our service is effortlessly catered to individual preferences and lifestyles.
More importantly, perhaps, you can capitalize on our infinite free generations feature by moving back and forth between different styles until you've found exactly what you're looking for!
How can I use this service?
The convenience and ease of use integrated within all AI HomeDesign services are simply phenomenal. That's somehow the point of using AI, isn't it? To make painstaking manual processes a walk in the park. And that is precisely what we have accomplished in all our services, including AI for interior design: A simple, 3-click process. Period!
Talk about being user-friendly. It's easy enough, right?
Conclusion
The integration of AI in interior design has revolutionized how we approach and create living spaces. AI brings a multitude of benefits to real estate agents, designers, advertisers, and homeowners alike.
From improved visualization and optimized space planning to personalized recommendations and streamlined processes, AI tools automate tasks and provide valuable insights, making it possible to accomplish unspeakable amounts and numbers of tasks in very little time.
AI HomeDesign's goal is to empower individuals to easily transform their spaces. As AI technology advances, the future of interior design looks bright. At AI HomeDesign, AI power and the human touch will continue to collaborate and shape the spaces we inhabit.