The year was 1994. I was enjoying my 10th birthday with some friends in a somewhat secluded park. It was the loveliest evening in late spring. Somewhere among all the screams and excitement, we found the fortune of coming across a traveling photographer and had our photo taken. Only one! It cost $4 and turned out to be a great one.
Everybody loved it except Savannah, who thought a rogue pine cone in the background ruined the photo. "It's like the pine cone is hanging from my ear," she kept repeating. We put our minds together to find a way to remove it, and, in our brilliant collective wisdom at 19 – 19 as 90s kids – we came up with nothing better than a tiny drop of detergent that sure wiped out the cone, along with Savannah's entire head!
The photo never looked the same – nor did Savannah's mood for the entire evening – and I realized later that what we were looking for had just been born. We were too young to revive that Lustre paper that meant the world to us, right?
AI Item Removers: What for Exactly?
Removing unwanted objects from personal photos might have brought about the nudge to tech developers at first. Currently, though, apart from the self-obsessed Instagram gurus, we use item removers mostly for professional purposes.
In the vast and endless field of real estate, item removers come to the rescue when an owner or agent needs an enhanced photo of a spick-and-span property meant to attract buyers, tenants, tourists, etc.
What I one day looked for to rectify the photo of a joyous moment is now widely used in industries such as real estate, cinema, video games, etc. What's more, manual editing is slowly hanging its gloves to make way for purely AI-powered services. AI is the new reality in various aspects, and here are the 6 best AI item removers you can find on the internet.
Best AI Item Removers in 2024
Fotor
Fotor, a household name in this area, is a free and simple online photo editing platform that offers a wide range of tools and features to enhance and customize your images.
As far as item removal is concerned, Fotor allows for masking unwanted objects and removing them one by one. Be it an animal, a person, or a huge tree trunk spoiling your picture, you can make it disappear using Fotor.
Other services: Face generator, art generator, photo effect, and background remover
PicsArt
Here's another amazing photo editing website that offers a variety of photo editing tools. PicsArt has been around for over a decade now and, over these years, has made a lot of improvements.
As far as item removal is concerned, there is not much difference between PicsArt and other photo editing platforms. You upload the photo, paint over the unwanted item, and click to make it disappear. Simple as that.
PicsArt has also developed a number of photo-editing apps for both cell phones and computers that you can use offline.
Other services: AI image generator, AI background, sticker maker, and photo-to-cartoon
Photoroom
To leave a lasting first impression on viewers, businesses in industries such as food, jewelry, clothing, furniture, and entertainment have also turned to photo editing websites and apps to create astonishing pictures of their products. Long gone are the days of using glue or wood glazing over a poor patty for a burger commercial!
Photoroom is one of those websites that such businesses rely on. Apart from removing unwanted items, Photoroom allows for removing and replacing the background of your photos, resizing them, and enhancing their brightness.
Other services: Photo retouching, adding text to photos, motion blur effect, and color splash
Cleanup.pictures
Doesn't matter if it's a kite runner entering the view from the opposite direction or a weather-beaten boat in the riverside behind you, Cleanup.pictures will help you get rid of any unwelcome elements or objects in the blink of an eye.
The precision and accuracy with which Cleanup.pictures removes unwanted objects is exemplary. Can we say it's the best AI item remover in 2024? Maybe not yet… But it's a practical and easy-to-use tool that definitely deserves a lot of praise.
Other services: Background removal and image upscaling
Pixelcut
Pixelcut is another popular photo editing website that offers AI photo editing services with various tools and features. To remove unwanted objects, you only need to upload the photo and mark the objects, and Pixelcut will make them disappear.
What's more, you can download the Pixelcut app if you're using an iPhone or an iPad. The app also offers various templates that give a happier mood to your photos.
Other services: Background remover, magic eraser, image upscale, and recolor image
AI HomeDesign
If we're putting the word "AI" alongside "item remover," AI HomeDesign comes out comfortably on top of the list. It's by far, and in practice, the best AI-powered online platform that provides top-notch real estate photo editing services with unmatched quality. Whether you want to remove items one by one or declutter your whole space with a single click, AI HomeDesign is the right tool for you.
Shoot your property regardless of how messy it is, and you can get the tidied-up or vacant version of it by using the best AI item remover before your coffee goes cold!
The good thing about AI HomeDesign is that you have a free trial to test the service yourself. Users can get 6 free credits merely by signing up on the website.
Other services: Virtual staging, interior design, image enhancement, day-to-dusk
Thus far, you've read about the 6 best AI item remover platforms on the internet. But you might wonder why you'd ever switch to online services instead of using tested and trusted programs like Photoshop. Well, before we go, let's go over the main benefits of online AI item removers in these industries.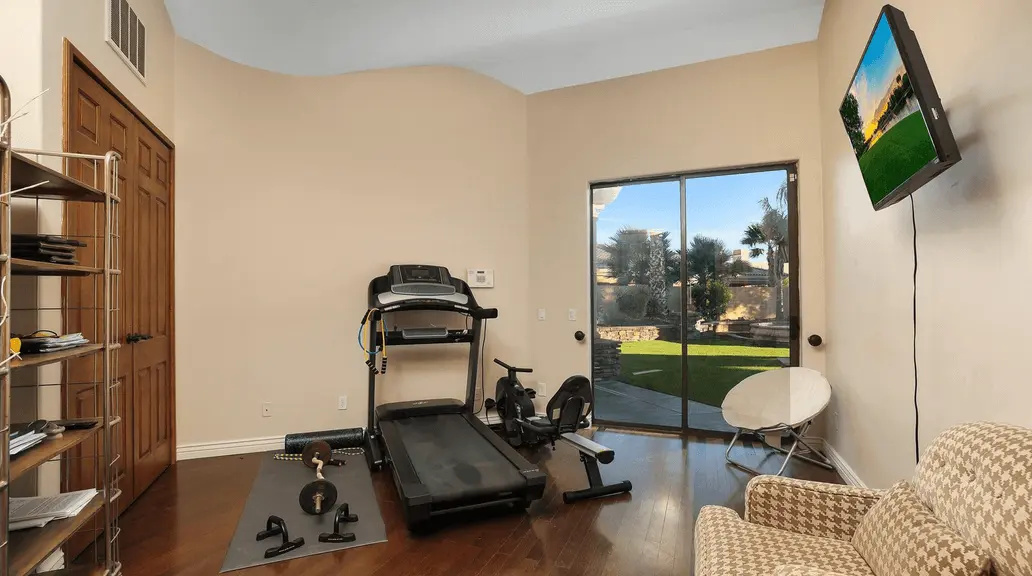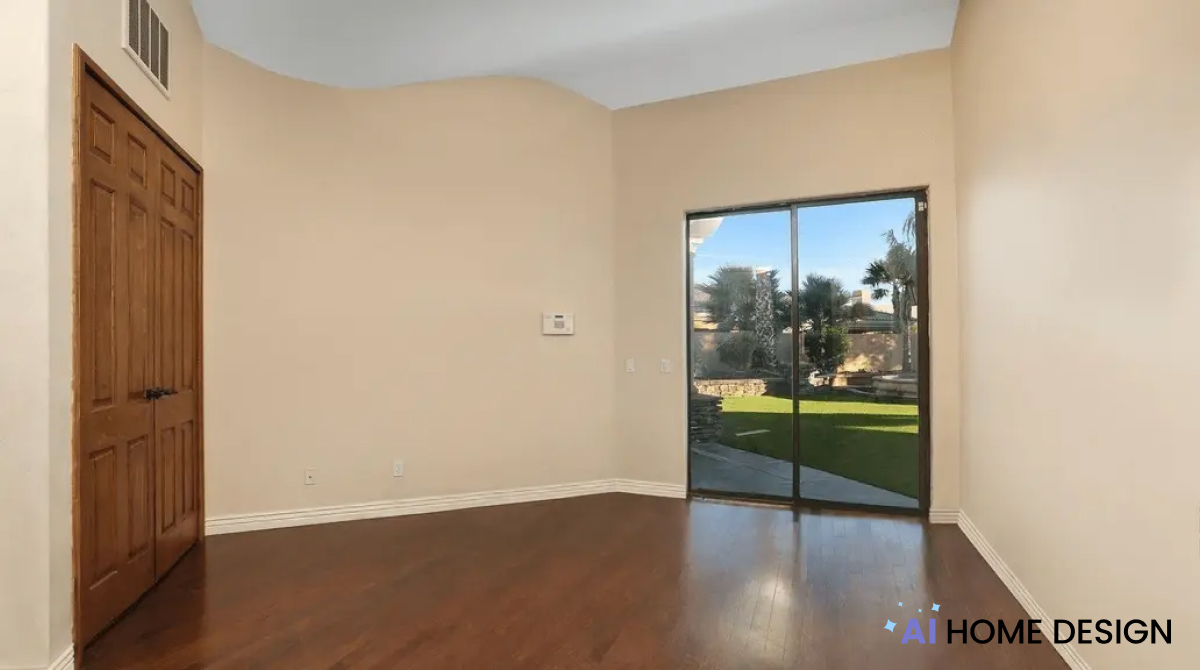 Welcome to the New Age: Benefits of AI Item Removers
Availability
The good thing about online AI item removers is that they are available all the time, and for that matter, to everyone. You don't need to possess distinctive skills or use the most advanced laptops or smartphones to remove items from your photos.
Some item removers are in the form of apps that work on almost any smartphone, and others can be accessed via the Internet, allowing for permanent online use.
Time-efficiency
This advantage of AI has been brought up countless times. Yet, it's a reality that cannot be ignored. Removing objects from photos with artificial intelligence takes a few seconds; that's right, seconds! Not even a full minute. This is a huge change from traditional item removal, which would take one to a few hours, depending on the person doing the job.
Restoration and preservation
Although the main function of AI item removers is removing unwanted objects in photos, they can also assist in restoring old photos. Not many users know that AI item removers can eliminate scratches, dust, or other imperfections on old photos that have been damaged one way or another.
User-friendliness
Create an account, upload the photo, remove whatever you don't like, and download the photo. That is how it works with most AI item removers. The hard part is done by your genius artificial companion. You're just there to enjoy the swiftness, efficiency, and precision.
Our Verdict
Naming only one app or platform as the best AI item remover is neither possible nor justifiable. Some websites work well with portraits, while others are best suited for editing photos of real estate, apparel, jewelry, etc.
Depending on the type of photo you have, you can pick the best AI item remover from our list. To guarantee the best result, keep in mind to try the "pro version" of these tools. You may have to loosen the purse strings a little, but you'll thank me later.
Of course! Some of the websites listed above allow free item removal but in limited quantity. Bear in mind, though, that some of these free versions also leave a watermark in your photo.
AI HomeDesign allows for both one-by-one and holistic item removal. As for other websites, they only allow for one-by-one item removal.
It depends on what app or platform you're using. There are lots of similar tools that drastically affect the quality of your photo, but the ones listed in this blog preserve the quality. And if you use their pro version, you'll get the highest quality there is.