Virtual staging has been around for about two decades now. The opportunities it offered at first were just too great to overlook. What used to take a lot of comings and goings, in the name of home staging could now be done in a day and for much less cost using only a computer.
Property owners and real estate agents loved it and are still using it. But one turn of the table, and now it's virtual staging that's on trial. The charge? It's not as fast as AI virtual staging.
Today, we're gonna take a close look at DYI AI virtual staging and examine its current position as well as its potential in home staging. So, let's begin.
Why Virtual Staging With AI?
There are quite a few justifications why
virtual staging with AI
is becoming a trend. Here are the three main ones:
AI Virtual staging is instant
Virtually staging
a room takes around an hour to complete, even for the best graphic designer. With AI, it's done in 30 seconds! Who could ignore the difference?
AI Virtual staging is less costly
If you want a photo editing company to stage your property virtually, you may have to pay as much as $10-20 per image. With AI, however, you'll pay
$1-5 per image
. This is a significant reduction in costs for agents who list several properties per month.
AI Virtual staging is autonomous
With traditional
virtual staging service
, you always need a third party, a graphic designer or a photo editor, to do the trick and design the room/property.
AI Virtual staging
, on the other hand, lets everyone, including photographers, property owners, and agents, edit the photos without any help.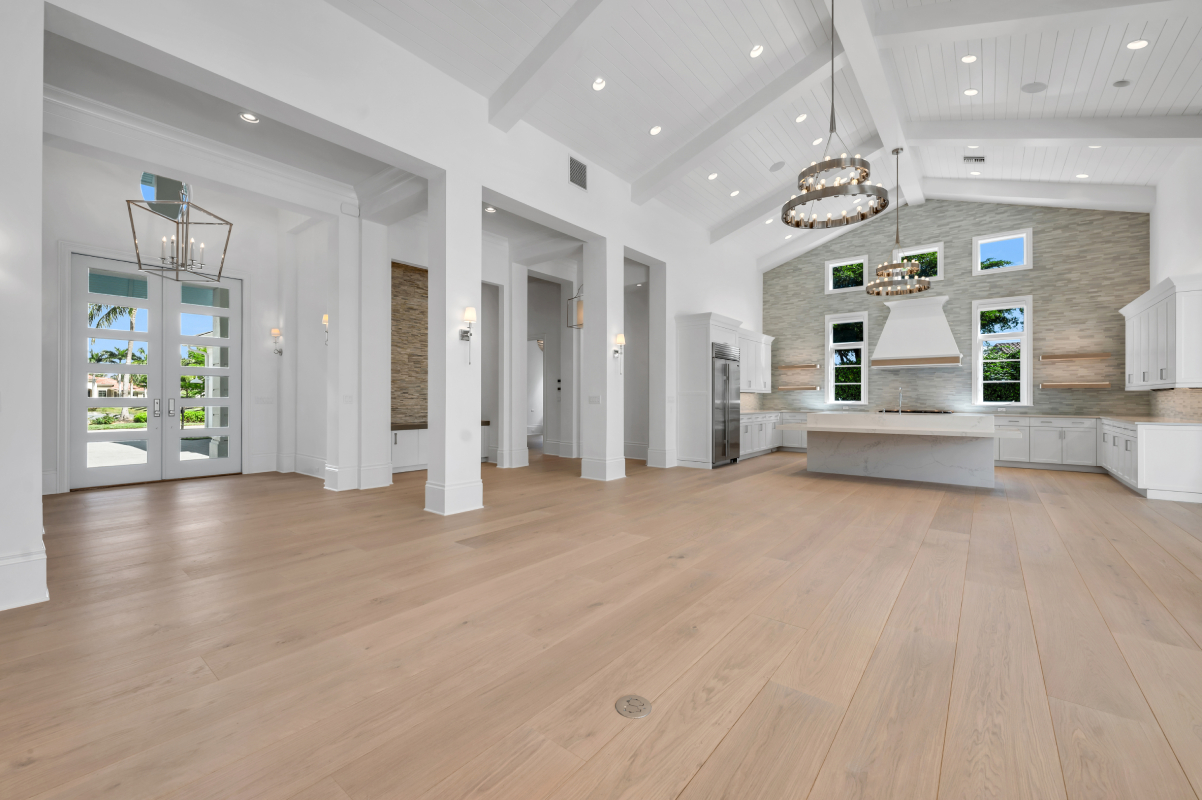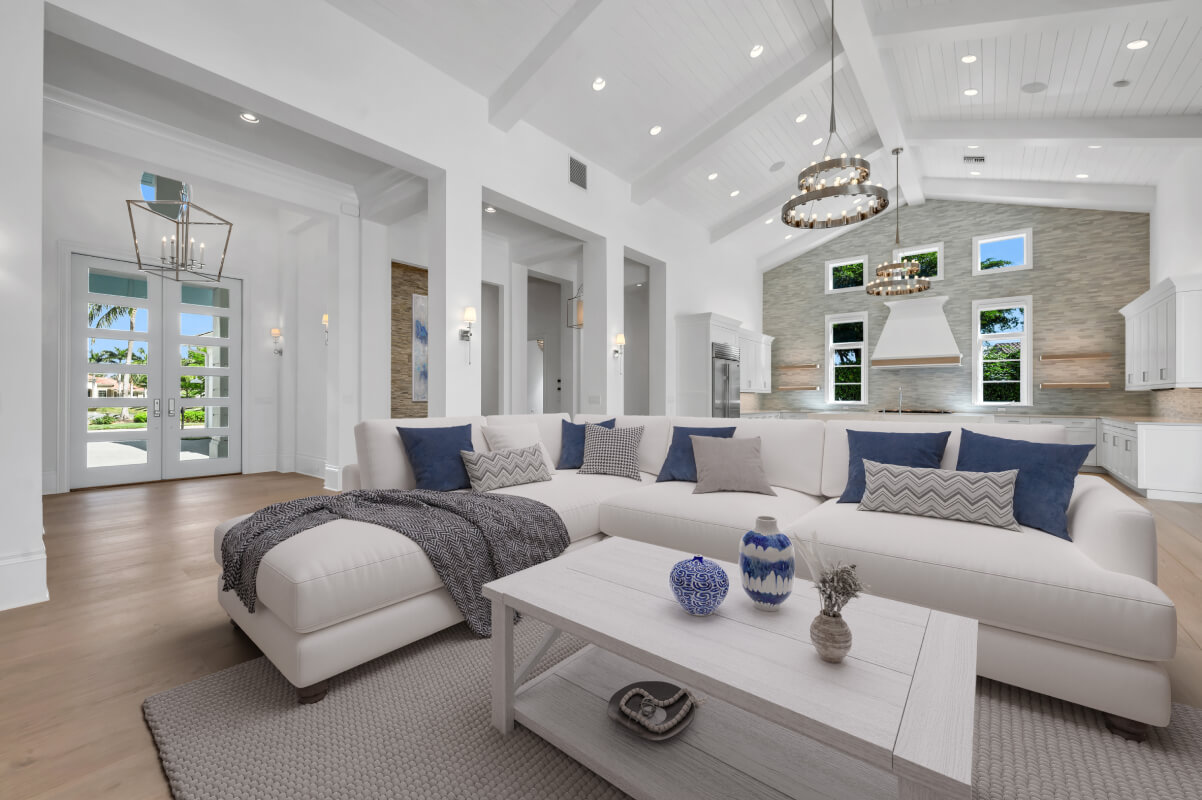 AI Virtual Staging: How It's Done
When we give a photo of a room to an AI-powered platform for staging, it analyzes the room for structure, size, and depth.
Then, it applies proper lighting, scale, and perspective to the room and creates a 3D model of it. Finally, based on the room's function and design, it furnishes the room. The whole process takes no more than 30 seconds.
DIY Virtual Staging With AI: A Step-By-Step Guide.
Find a reliable platform
DIY virtual staging with AI requires accessing a good AI-powered website that is well-programmed and rich in data. There are already plenty of AI-powered websites out there, but a good many of them just carry the title. Photos edited by such websites look awfully unreal, hence leaving the wrong impression on the viewers.
The primary, if not only, purpose of virtual staging is to use the photos on online listings where home seekers viewing such listings will judge your property based on those photos. The more unreal/fake the photos look, the less interested buyers/tenants will be.
So, before jumping into your DIY virtual staging project, make sure the website you choose is well-programmed. Don't ever assume that all AI-powered websites deliver the same service with the same quality.
A well-programmed virtual staging AI website such as AI HomeDesign offers high-quality AI-based services with a free trial. This means that you can first make sure of the quality and only then buy the service. Can you think of a better way to find a reliable platform?
Create an account and upload the photos
After making sure that you've found the right platform, you should create an account so that you can use its features. However, some websites do not require this.
Next, you should upload the photos you want to edit. To get the best result, you'd better upload photos of empty rooms which are not too bright or too dark.
Define the room type
The next step is to choose the room type. If you don't tell AI what room the picture shows, it will stage it with the wrong furnishing. Surely, you don't want to see a bed in the middle of the sitting room, right?
Select a style
There are various styles that you can choose for any of the rooms you want to stage. To learn which style goes best with your home, you should try each style at least once. These styles, in AI HomeDesign, include:
Modern
Scandinavian
Urban Industrial
Farmhouse
Contemporary
Hampton, and
Traditional
After choosing your desired style, you can see the room staged in that style in a few seconds. If you're not satisfied with the layout of the furniture, you can ask for a different layout. When you finally have your work cut out for you, you just need to download the photo.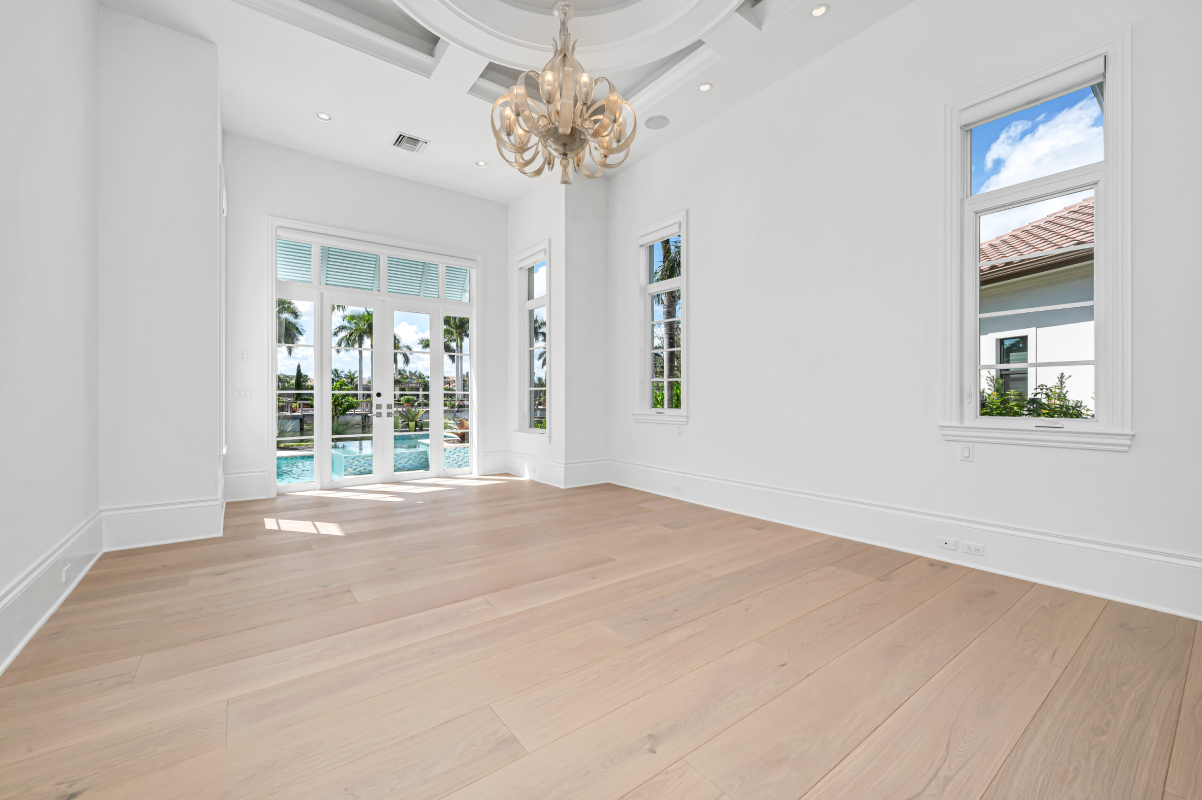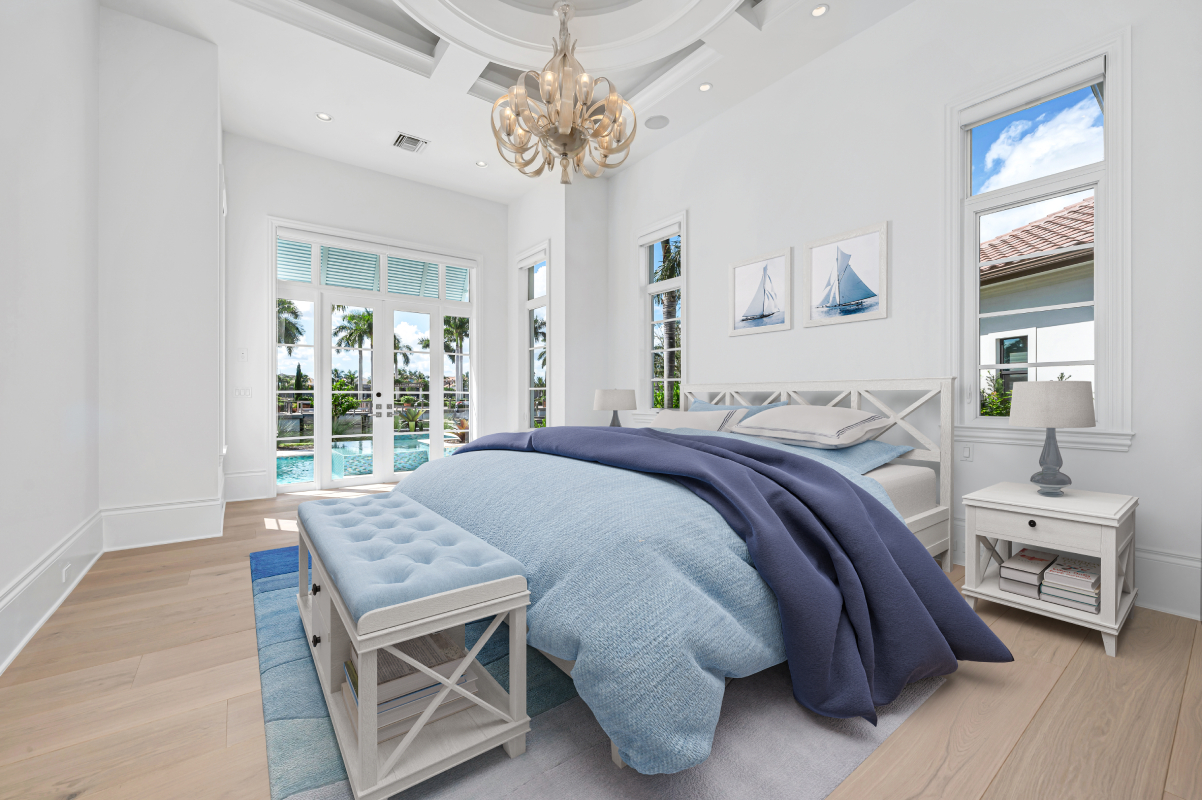 DIY Virtual Staging With AI: Who Should Try It?
We can all do it, but who gets the most out of DIY virtual staging with AI? It's by far real estate agents. These guys are constantly trying to help people sell/rent their properties. To sell or rent a property, the agent must list the house. This is possible only after showcasing pictures of the property.
I dare say agents are the happiest guys now as, prior to this, they had to ask photo editing companies to prepare the photos for them. Now, they can do it without anyone's help, with far less money, and for that matter, in a much shorter time.
DIY Virtual Staging With AI: Current Challenges
The main drawback of AI virtual staging, as some argue, is that the photos edited via AI technology don't seem real or natural enough. Others have pointed out that the majority of AI-powered platforms are somewhat restricted in terms of data and variety.
Regarding the first argument, it all boils down to how professionally a website has been programmed to employ AI technology. If those photos look awfully unnatural, it's only because of poor programming. You can't blame AI for that.
We can approach the second argument in two regards. First, even with such limited data, it is still possible to virtually stage an empty room that looks natural and attractive.
Second, as AI is a self-learning technology, it adds to its data and improves its performance day by day. So, we can expect a much better performance from it in the near future.
What Is the Future of Virtual Staging With AI?
Virtual staging with AI is in its infancy stage right now.
Whatever we've seen from it is but a preview of how AI can decorate our homes. Constantly learning and improving, AI will present photo editing companies with serious challenges. It's just a matter of time before AI will take various orders from the user and stage the rooms precisely as they demand.
Final Considerations
DIY virtual staging with AI requires some preparation and careful selection. Make sure to learn about various design styles that AI virtual staging allows for, and take your time to find a reliable, well-programmed, AI-powered website. You're all set. Enjoy AI virtual staging and transform your spaces like a pro.
The two are the same in terms of the services they provide. It's only a matter of speed. With traditional virtual staging, the job takes a few hours to complete. AI virtual staging, on the other hand, takes less than a minute to complete.
You can take your time and search all you like, but I bet your final choice will be AI HomeDesign. It's absolutely affordable, amazingly fast, and above all, professionally programmed.