The Rise of AI:
Virtual staging
is witnessing the reshaping of its landscape… Here's how! The world of virtual staging is undergoing a transformation with the advent of AI technology, which has emerged as a game-changer, pushing the industry beyond its limits. Integrated with artificial intelligence, virtual staging has now achieved unprecedented levels of realism and efficiency. This innovative approach combines advanced algorithms, deep learning, and data analysis to automatically produce highly personalized virtual staging designs. The virtual staging revolution by AI has not only transformed the way properties are presented in the real estate market but has also opened doors to new possibilities in interior design, architecture, and beyond. Today, we delve into the remarkable impacts of
AI in virtual staging
, exploring its benefits, applications, and the exciting future it holds for the industry.
The Integration of Generative AI and Virtual staging
Using
neural networks
, generative AI models identify the hidden patterns and structures within the data we give them and then generate new content based on those patterns and structures. The content may be in the form of text, codes, images, videos, etc. As far as virtual staging is concerned, our data is real estate photos. Plenty of them! In order to make these models work, we need to give them thousands of real estate photos so that they can easily:
Identify the patterns
Classify the furniture
Categorize the room types
Learn the design styles
By labeling the items in the pictures, as well as defining the room types and design styles, we can teach AI models how to identify each room/item and differentiate it from other items. In the process of training the AI models, they learn how to extract important features (
feature extraction
) from every single photo we give them. They will then learn how to combine those features to produce unique real-life photos that go perfectly well with the patterns and styles identified in the dataset.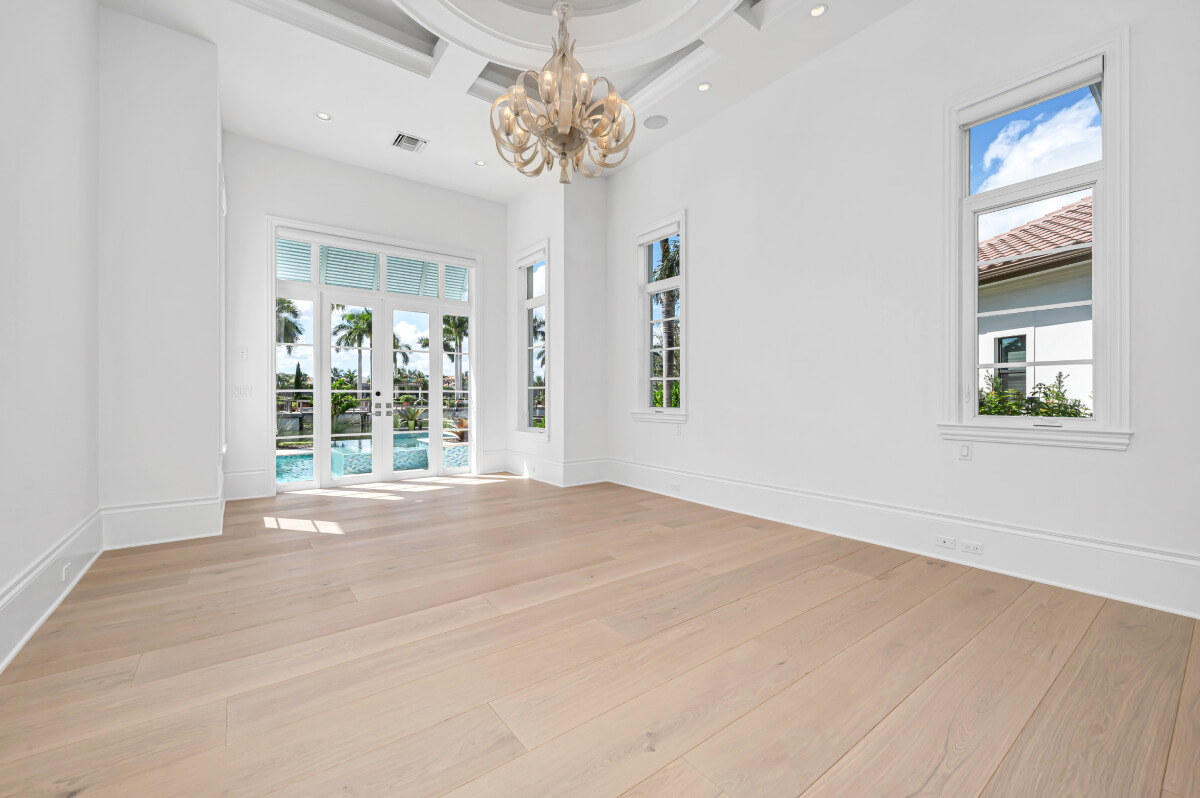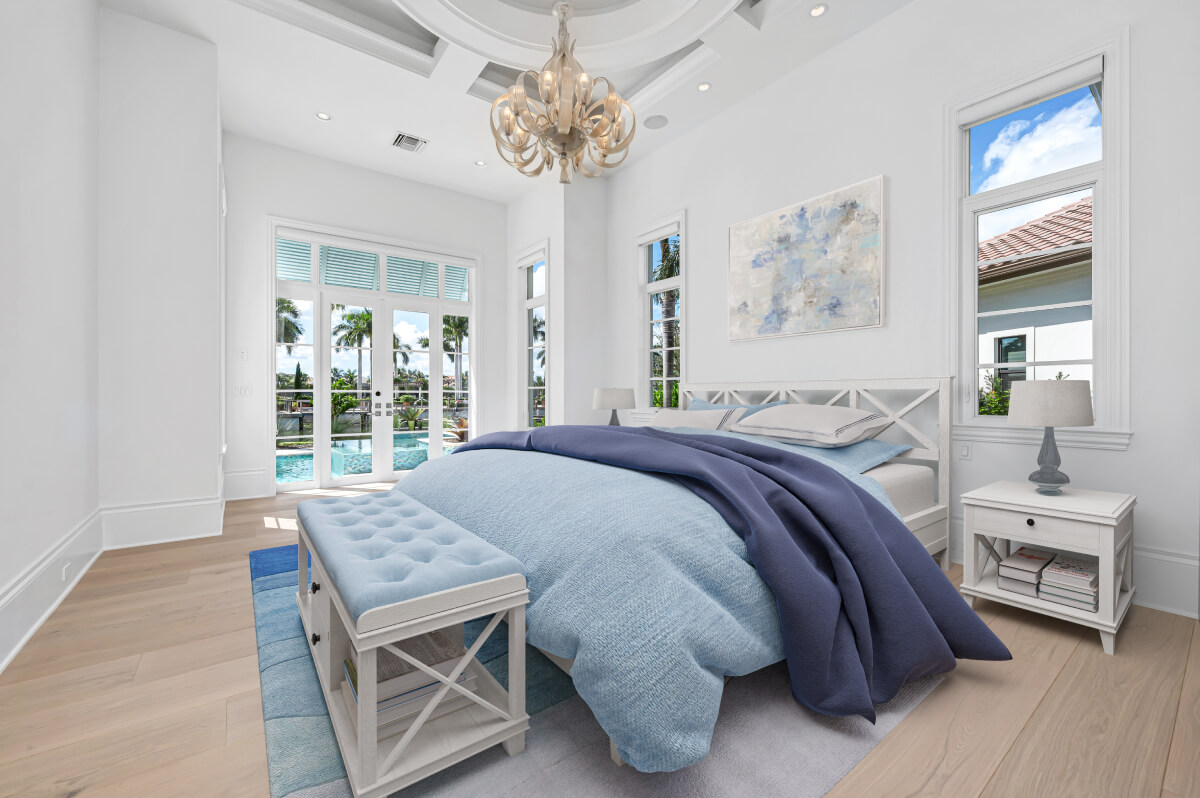 What Paved the Way for AI Virtual Staging?
In today's competitive real estate industry, in which variables run free – sometimes of their own accord – several factors have paved the way for the emergence and success of AI virtual staging.
Tech and data, front and center
One such factor is the advancements in artificial intelligence technology that have provided the necessary tools and algorithms to analyze and interpret vast amounts of visual data.
Also, the availability of large-scale datasets encompassing diverse interior design styles and furniture arrangements has played a key role in training AI models for virtual staging.
Expensive virtual staging services
Yet another rewarding aspect of virtual staging AI is the price difference it has caused in the market. Prior to the advent of AI in virtual staging, real estate photo editing companies used to charge something between $9-$79 per photo. This has been reduced to $0-$20 thanks to AI. That's right!
A platform such as AI HomeDesign doesn't charge a cent and doesn't even attach watermarks on the photo when you download them.
A real need for speed…
But perhaps, the most noticeable aspect of the recent virtual staging revolution by AI is the speed with which AI stages various spaces. What used to take several hours to complete, is now done in less than a minute, and for that matter, with outstanding quality.
The combination of these factors, along with the drive for automation, has created a fertile ground for AI virtual staging to thrive and revolutionize the way spaces are showcased.
Virtual Staging Revolution by AI: The Real-World Impacts
Apart from time efficiency and cost reduction, which we discussed above, AI virtual staging will have two immediate implications:
Contributing to real estate agents' independence
Up until the recent past, real estate agents had to work closely with photographers and graphic designers to get a few virtually staged photos to list a given property.
Now, they can photograph the properties using their own cell phones and get those photos staged on AI-powered websites. As a result, real estate agents are finding themselves more independent and their pockets less emptied!
Challenging real estate photo editing companies
Real estate photo editing companies are being seriously challenged by AI. We're not just talking about virtual staging. AI is capable of delivering almost all the services that real estate photo editing companies are currently providing. If such companies don't adopt AI-powered tools, they won't last long in the market.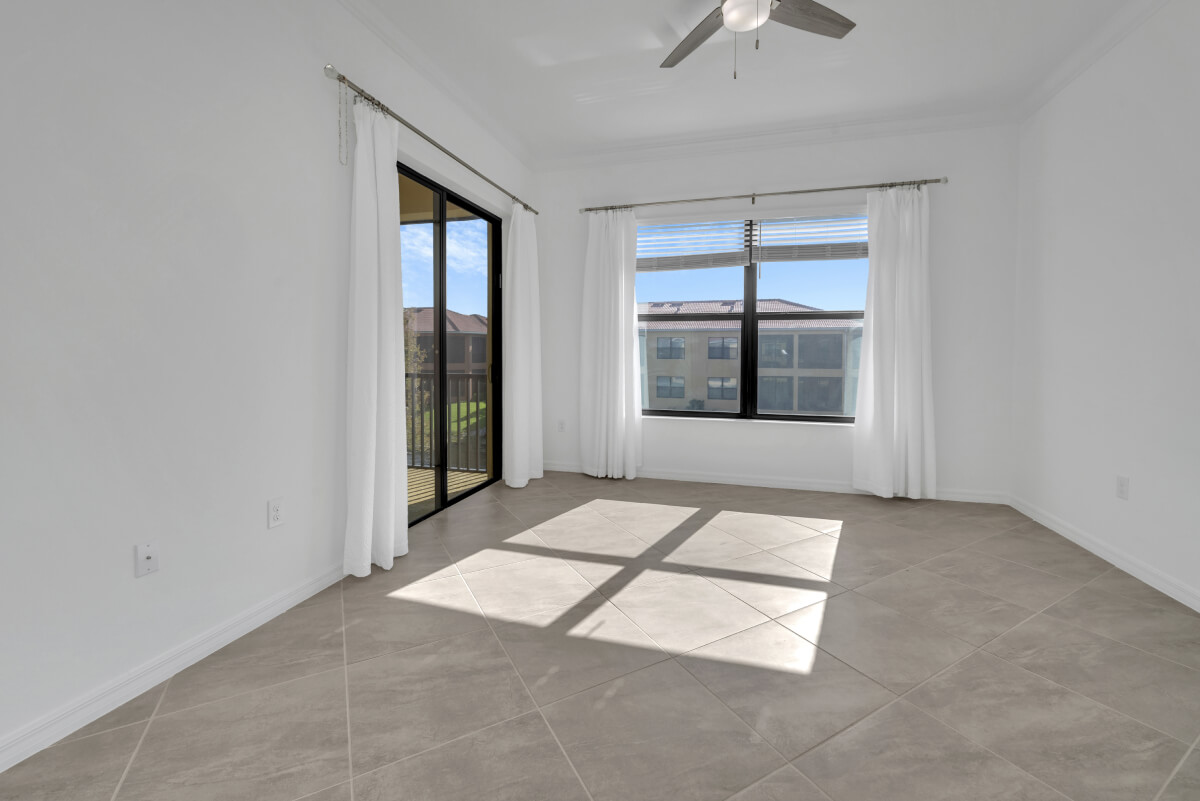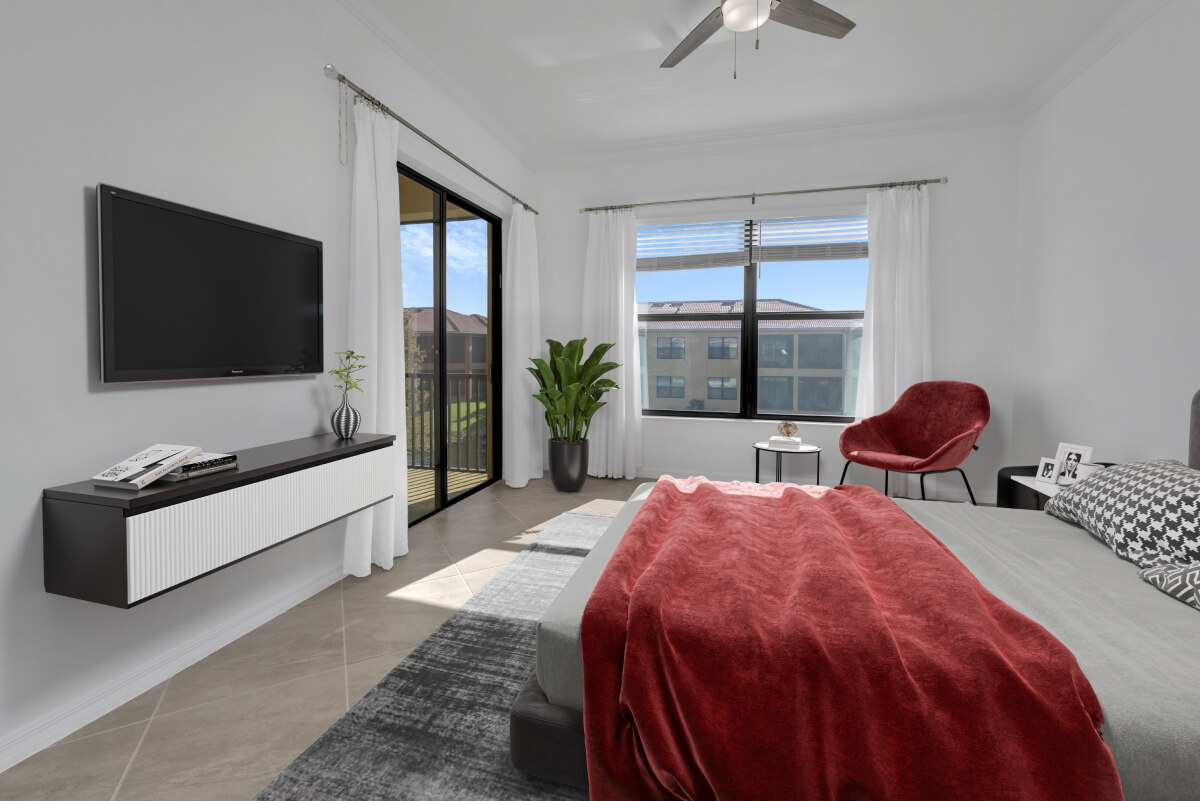 Overcoming Challenges posed by AI virtual staging
Every coin has two sides, as the saying goes, and this virtual staging revolution by AI is no exception. Nonetheless, of the many possibilities that AI skeptics have meticulously listed, one calls for a bit of attention.
Data-feeding bias: The challenge of inadequate training Data
As previously discussed, the foundation of any AI model, including those used in virtual staging, lies in the training data it receives. This crucial phase involves exposing the AI system to a diverse array of examples, allowing it to learn and make accurate predictions. However, the quality and quantity of training data can significantly influence the performance of AI-powered virtual staging platforms.
quantity matters
One of the primary concerns when dealing with AI-driven virtual staging is the quantity of available data. If the dataset used for training is limited in size or scope, it can lead to what is commonly known as data-feeding bias. In practical terms, this means that the AI model may not possess a comprehensive understanding of various room types, styles, or interior designs. For instance, if the training data predominantly comprises living rooms, the AI model may excel in virtual staging for living rooms but fall short when it comes to other spaces like bedrooms, kitchens, or bathrooms.
limited diversity
Another aspect of data-feeding bias relates to the diversity of the training data. Suppose the dataset primarily consists of specific interior design styles, such as modern or minimalist, while neglecting others like traditional or eclectic. In that case, the AI model may struggle to adapt to the wide-ranging preferences and tastes of potential clients. This lack of diversity can result in virtual staging solutions that cater only to a narrow subset of the market, limiting their overall utility.
Addressing data-feeding bias
To overcome the challenges posed by data-feeding bias in AI virtual staging, a proactive approach is essential during the development and training phases of the system:
comprehensive data collection: AI developers must invest in gathering a diverse and extensive dataset that encompasses a wide variety of room types, styles, and interior design elements. This comprehensive dataset should represent the broad spectrum of possibilities that clients may require for virtual staging.
continuous learning: AI models should be designed with the capacity for continuous learning. This means they can adapt and improve over time as they encounter new data and challenges. Regularly updating the training data with the latest trends and design variations can help mitigate the bias introduced by static datasets.
client-centric approach: Developers should prioritize a client-centric approach by considering the specific needs and preferences of virtual staging clients. Customization options within the AI system can allow users to fine-tune virtual staging results according to their individual requirements.
Data-feeding bias is a significant challenge that AI-powered virtual staging platforms must address. By ensuring that training data is both abundant and diverse and by implementing mechanisms for continuous learning and customization, developers can create AI models that excel in meeting the demands of a broad and discerning clientele.
The Human Element: AI as a Design Partner
In the realm of interior design and staging, the partnership between humans and AI has emerged as a defining feature of the industry's evolution. Far from replacing the creative touch of designers and stagers, AI serves as a powerful ally, enhancing their capabilities and expanding their creative horizons.
Constant, instant, and accurate
One of the remarkable aspects of AI as a design partner is its ability to work tirelessly for a long, long time, processing immense volumes of data and generating design concepts in mere seconds. While human designers might take hours or even days to conceptualize and create staging designs, AI can produce numerous options almost instantaneously for days on end. This speed not only accelerates the overall staging process but also provides designers with a wealth of inspiration to choose from.
Moreover, AI can analyze trends and consumer preferences with remarkable precision. It can identify emerging design styles, color palettes, and furniture choices that resonate with potential buyers. This valuable insight empowers human designers to align their creations with current market demands, ensuring that staged properties appeal to a broader audience.
Creativity on both ends
The collaborative partnership between humans and AI in virtual staging allows designers to infuse their unique creativity and artistic sensibilities into the process. Designers can provide the initial vision, selecting the overarching theme and mood they wish to convey in a staged space. AI then takes this vision and amplifies it, suggesting furniture arrangements, decor choices, and even minute details that complement the designer's vision.
Another significant advantage of AI as a design partner is its adaptability. Design preferences can vary widely from one client to another, and AI can cater to these individual tastes efficiently. Whether a client prefers a classic, vintage, minimalist, or eclectic style, AI can generate staging designs that align with their specific desires.
However, it's essential to recognize that the human element remains irreplaceable in the creative process. Designers bring not only technical expertise but also a deep understanding of human emotions and psychology to the table. They can infuse a property with a unique story and atmosphere that resonates with potential buyers on an emotional level.
Together, humans and AI are shaping the future of virtual staging, creating visually stunning and emotionally compelling spaces that leave a lasting impression on potential buyers. The synergy between human creativity and AI's analytical prowess promises a new era of innovation in the world of design and staging.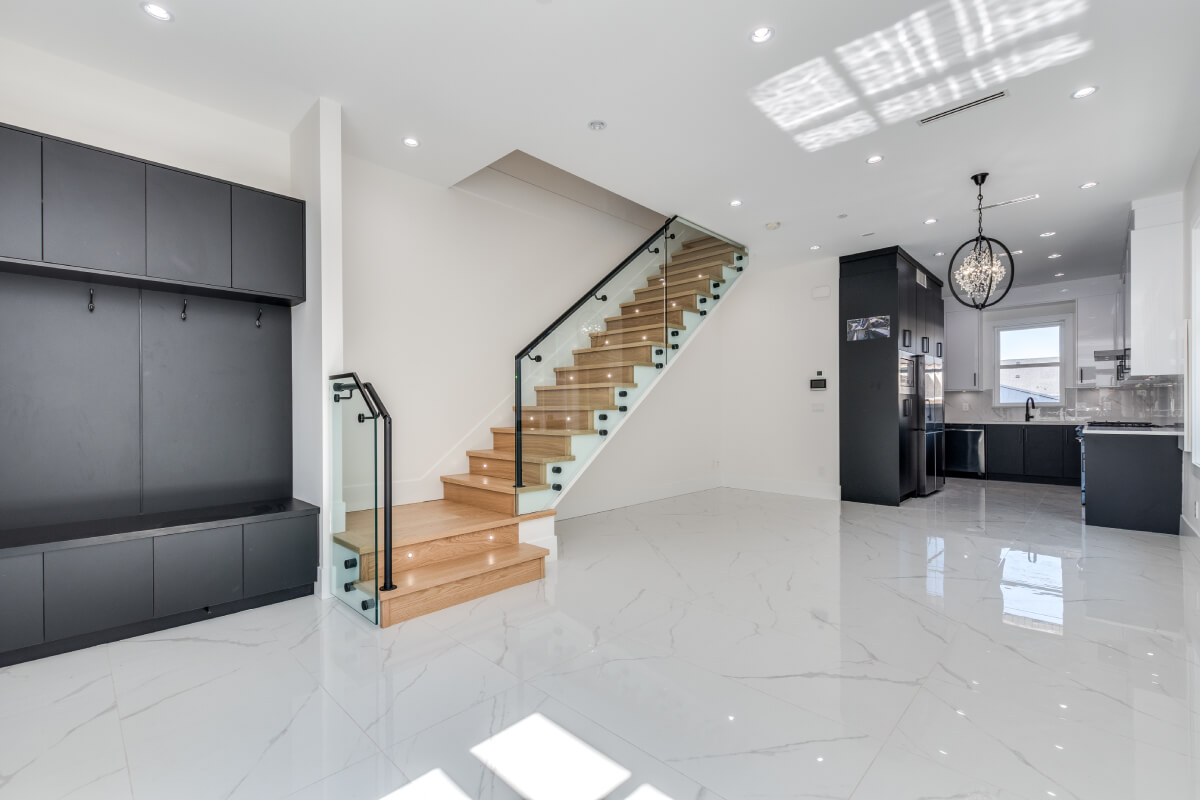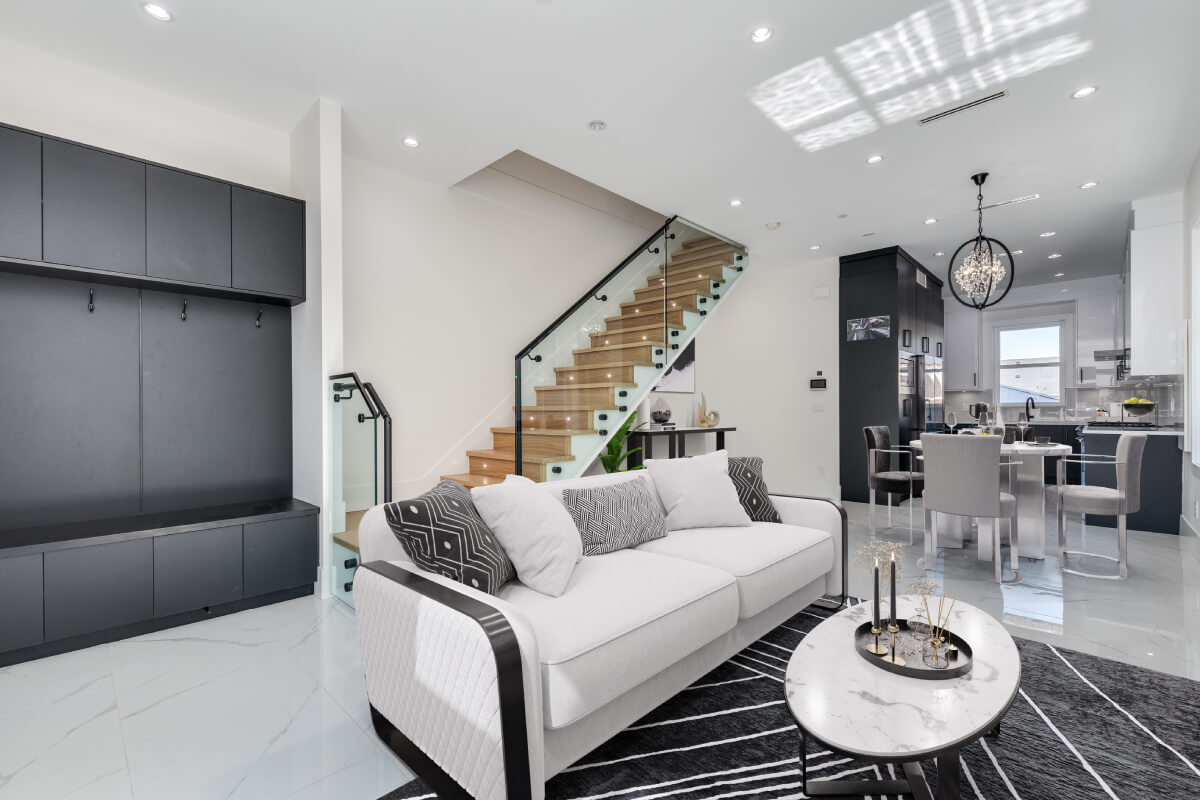 Future Possibilities: AI Developments to Come
The integration of AI into virtual staging has already pushed the boundaries of what was once considered remotely possible. As we peer into the future, it becomes increasingly clear that the impact of AI on virtual staging is far from reaching its zenith. The potential for further innovation and transformation is boundless.
Hyper-Personalization: AI's capacity to understand individual preferences is set to become even more refined. In the future, virtual staging may offer hyper-personalized solutions that cater to the specific tastes and lifestyles of potential buyers. AI algorithms could analyze a buyer's online behavior and create staging designs that resonate deeply with their unique preferences.
Virtual Reality (VR) Integration: Imagine stepping into a property without leaving your home. AI-powered virtual staging could seamlessly merge with VR technology, allowing potential buyers to explore a staged property in immersive detail. This immersive experience could provide a more authentic feel of the space, making it easier for buyers to visualize themselves living there.
Aesthetic Evolution: AI is continuously learning from a vast array of design styles and trends. In the future, it may not only replicate existing styles but also create entirely new design aesthetics that captivate and inspire. The fusion of AI-generated designs with human ingenuity could give rise to design movements that redefine the way we perceive interior spaces.
Eco-Friendly Staging: With a growing emphasis on sustainability and environmental responsibility, AI may play a pivotal role in creating eco-friendly staging designs. AI algorithms could suggest environmentally conscious furniture choices, energy-efficient lighting, and sustainable materials, aligning staging with the values of today's environmentally conscious buyers.
Enhanced Data Security: As AI continues to rely on vast datasets, there will be a concerted effort to enhance data privacy and security measures. Future advancements will focus on ensuring that sensitive real estate data is handled with the utmost care and security, addressing the concerns associated with AI algorithms processing personal information.
Global Accessibility: AI-powered virtual staging has the potential to extend its reach beyond traditional real estate markets. It could be used for staging properties in remote or underserved areas, making it easier for sellers and buyers in previously overlooked regions to benefit from this innovative technology.
Educational Tools: AI can serve as an invaluable educational tool for both aspiring designers and real estate professionals. Future possibilities include AI-powered virtual staging simulators that allow individuals to practice their staging skills and learn from AI-generated feedback.
The future of AI in virtual staging promises a dynamic landscape of innovation, personalization, and expanded opportunities. As technology continues to advance, the partnership between AI and human creativity will continue to shape the way properties are presented and experienced in the real estate market.
The potential for AI to revolutionize not only virtual staging but also the broader fields of design and architecture is an exciting prospect that holds immense promise for professionals and consumers alike.
Considerations and Observations: AI Under the Microscope
As AI transforms the virtual staging landscape, it is imperative to recognize and address the ethical and environmental considerations that accompany this technological revolution. While AI offers remarkable benefits, it also raises important questions related to ethics and sustainability.
Ethical concerns
data privacy: The collection and utilization of vast amounts of real estate data for AI-driven virtual staging must be done responsibly and ethically. Protecting the privacy and security of individuals' personal information is paramount. Industry standards and regulations should be established to safeguard sensitive data from misuse.
bias mitigation: As mentioned, AI algorithms can inadvertently perpetuate biases present in the data they are trained on. To ensure fairness and inclusivity, it is essential to continuously monitor AI-generated designs for bias and discrimination and implement strategies to mitigate these issues.
transparency: Transparency in AI-generated staging is crucial. Homebuyers and sellers should be aware when AI has been used in the staging process. Clear disclosure of AI involvement is essential to maintain trust and transparency in real estate transactions.
Environmental considerations
resource consumption: The deployment of AI-powered servers and data centers consumes energy. While AI can significantly reduce the need for physical staging, the environmental impact of AI infrastructure must be carefully managed. Adopting energy-efficient AI hardware and practices is a step toward reducing the carbon footprint of AI virtual staging.
sustainable design: As AI influences design choices, there is an opportunity to prioritize sustainability. AI can recommend eco-friendly furniture, energy-efficient appliances, and sustainable materials for staging. Promoting environmentally responsible choices in virtual staging aligns with global efforts to combat climate change.
recycling and reuse: AI can play a role in encouraging the recycling and reuse of furniture and decor items in virtual staging. By recommending the repurposing of existing furniture, AI can contribute to reducing waste and minimizing the demand for new furnishings.
Industry standards and regulation
ethical guidelines: Real estate organizations and AI developers should collaborate to establish ethical guidelines for AI-powered virtual staging. These guidelines can address issues related to privacy, bias, and transparency, ensuring that the industry adheres to responsible practices.
environmental certification: An industry-wide certification system for environmentally friendly virtual staging practices could be introduced. This certification would recognize companies and professionals who prioritize sustainability in their AI-driven staging solutions.
The rise of AI in virtual staging offers immense potential, but it also necessitates a commitment to ethical and environmental responsibility. As the industry evolves, it must strike a balance between technological advancement and ethical considerations, ensuring that AI serves as a force for positive change in the real estate market while upholding the principles of fairness, privacy, and sustainability.
Conclusion
In the transformative landscape of virtual staging, where the synergy between AI and human creativity is redefining the boundaries of interior design and property presentation, we find ourselves at the height of an exciting journey. The remarkable capabilities of AI have already revolutionized the real estate industry, making virtual staging more accessible, efficient, and cost-effective than ever before.
The road ahead promises a tapestry of innovations, from hyper-personalization that caters to individual preferences to the integration of AI with virtual reality for immersive property experiences. The creative partnership between humans and AI is poised to produce design aesthetics that transcend existing styles and capture the essence of tomorrow's living spaces.
This is the age of AI, and the boundaries of what's possible are continually expanding. The real estate industry stands on the cusp of a new era, where AI-driven virtual staging promises not only to transform how properties are showcased but also to shape the future of design, architecture, and sustainability. As we navigate this evolving landscape, we must remember that the true potential of AI is limited only by our imagination and our commitment to harnessing its power responsibly.