From stone to canvas, then onto the screen, and now your palm…
Throughout human history, the visual arts have undergone unbelievable transformations, but the latest changes are probably the most incredible!
Artificial intelligence has become increasingly prevalent across various visual industries, completely altering how we use visuals in professional settings. One such industry that has embraced AI is real estate photo editing, and, in a more specific subcategory, interior design has witnessed the integration of artificial intelligence into its processes.
AI-based interior design apps combine convenience with cutting-edge technologies to offer innovative features that'd be accessible in the palm of your hand. In this article, we'll be going over 7 of the most popular, searched-for AI interior apps, namely:
Planner5D
HomeStyler
HomeByMe
Homify
Room Planner
Havenly
IKEA Place
Wait a Second! Apps for Interior Design?
You read that correctly! Long gone are the days when Photoshop was the only contender in photo editing. Nowadays, apart from various offline software and online photo editing services, cellphone apps have become prevalent go-to tools for such tasks.
And while some of the more basic prototypes relied on predefined models and layouts, the more advanced applications use AI to provide unique, innovative results that resemble real-life settings. They utilize AI algorithms, computer vision, and machine learning to provide an immersive design experience. The Picassos of the digital age, AI-powered apps wield virtual paintbrushes to create stunning spaces with just a few clicks or the touch of a button.
The benefits are simply numerous. These apps save time and effort and offer real-time visualization. They provide customized designs and ensure user satisfaction thanks to their extensive catalogs of decor items. Also, their streamlined processes boil down to notable reductions in expenses.
But we'll make it easy for you by pointing you in the right direction. Read below to find more about the 7 best AI interior apps.
Planner5D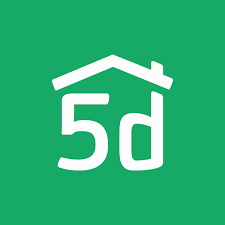 Planner5D is a household name when it comes to interior design apps. Its feature-rich interface empowers users to create stunning, personalized spaces.
According to the reviews, Planner5D has been hailed as a suitable interior design application with a number of features, most notably:
Design tools & suggestions:
Design tools & suggestions: Planner5D provides a wide range of design tools to facilitate the creation of floor plans, room layouts, and furniture arrangements. Users can customize room dimensions, add doors and windows, and experiment with different design elements.
The app's AI algorithms analyze inputs to generate design suggestions, helping users explore new ideas and make increasingly optimized decisions.
Vast catalog & personalization: The app boasts an extensive catalog of furniture, decor items, textures, and materials. Users can browse through countless items and seamlessly integrate them into their designs.
What's more desirable is that Planner5D's AI can learn and adapt to individual design preferences over time by analyzing previous design choices and feedback.
Realistic visualization: As one of the leading apps in this field, Planner5D offers high-quality 3D visualizations that provide realistic final results. This feature enables end-users to get a real-life sense of the finished spaces.
Collaborative interface & resource sharing: One of the most useful features of Planner5D is its collaboration space. The app allows users to work together, making it ideal for professional designers or those seeking input from others, like family and friends. Users can share projects, receive feedback, and cooperate in real time.
On the other hand, according to unsatisfied clients, the main downside of Planner5D is that it requires a paid subscription for many of its features. Therefore, if users intend to utilize this application free of charge, they'll miss many of its tools.
More noteworthy, perhaps, is that unhappy clients have almost unanimously mentioned the unfriendly and unaccountable customer support. It appears that Planner5D hasn't invested much in its support staff.
Pros
Range of styles, layouts, and materials
Quick 3D rendering
Collaborative workspace
High-quality, realistic results
User-friendly interface
Available on the App Store and Google Play
Cons
Paid subscription for many features and add-ons
Large application size
Bad customer support
Application glitches from time to time
HomeStyler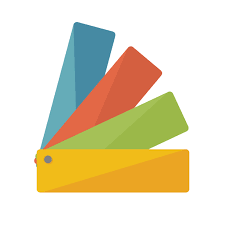 Invested in by the Alibaba and Easyhome New Retail groups based on the original Project Dragonfly by the design giant AutoDesk, HomeStyler is another AI-based interior design app.
The most important features of HomeStyler, as utilized by real users, include:
AR/VR visualizations & scanner: HomeStyler allows users to view and place virtual furniture and decor items in real-world spaces using the camera of smartphones or tablets. This app provides realistic and interactive previews of how different items will look in your home.
Vast catalog & personalization: HomeStyler features various furniture and decor items from a number of retailers and brands. Users can browse and select from various options to find the perfect pieces for their projects.
AI furniture placement: AI algorithms integrated within this app automatically detect and place virtual furniture in various spaces using augmented reality. This feature saves time and effort by eliminating the need to position each item manually.
Style recognition & recommendations: HomeStyler's AI can analyze design preferences and provide style recommendations. Also, HomeStyler is able to analyze room layouts and offer suggestions for optimizing the space.
However, many are disappointed with the app's version update processes because they have lost previously saved designs and projects after HomeStyler upgraded to newer versions.
Pros
Range of items, textures, colors, and furniture
Realistic rendering
The fair, customer-first pricing approach
Available on the App Store and Google Play
Cons
Inattentive customer support
Application glitches
Low quality/Catoonish people and animals
Lost projects due to unstable accounts
HomeByMe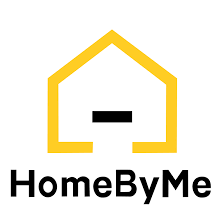 HomeByMe is another mobile application for interior design using artificial intelligence, and based on the reviews, this app is the only one in this article whose free version offers a favorable and satisfactory range of layouts, items, furniture, colors, and so on, covering the needs of countless users.
According to real HomeByMe users, the most notable features of this app are:
Design inspirations: This application provides an extensive range of designs, decorative items, home furniture, etc., that have already been placed and laid out in various types of spaces, giving users a head start so they don't suffer the drag of beginning from scratch.
AR/VR visualizations & scanner: HomeByMe helps create 2D floor plans and convert them into immersive 3D designs. Users can explore designs from various angles, enabling them to visualize their future space accurately.
What's more, the home scanner on the app helps users scan real, physical spaces and bring those spaces into the app for an exciting, virtual experience. HomeByMe's AI performs room analysis to identify potential design challenges or opportunities.
By analyzing a room's dimensions, natural lighting, and architectural elements, the app's AI can offer suggestions to optimize the space and maximize its potential.
Product catalog integration: HomeByMe integrates with a vast catalog of furniture and decor items from various brands and retailers. This integration enables users to select and place real decor elements within their designs.
The app's AI technology considers factors like traffic flow, balance, and spatial constraints to suggest optimal placements and helps optimize furniture and decor placement within different designs.
Collaboration interface & resource sharing: HomeByMe facilitates collaboration by allowing the sharing of items, layouts, and spatial designs. Users can invite collaborators or clients to view and provide feedback on the design, making it an ideal tool for professionals working with clients or teams.
On the downside, like HomeStyler, HomeByMe is also notorious for deleting projects due to glitches in their app and user accounts. But this issue for HomeByMe seems to be more commonplace, as many customers have experienced the same frustrating outcome.
Pros
Efficient free version with numerous items
A multitude of layout options
Available on the App Store and Google Play
Cons
Lost projects due to unstable user accounts
Time-consuming due to the difficult user interface
Unstable app with frequent crashes
Homify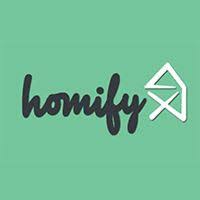 Homify is another popular app favored by professional designers. The app is a platform to find design inspiration, connect with professionals, and transform your home into a stunning abode.
Homify users have mentioned the following as the most helpful and enjoyable features of this app:
Cost estimation: Homify's AI capabilities enable it to calculate costs for interior design projects. The app can give users a rough estimate of the budget required for their project by analyzing factors such as room size, desired materials, and location.
Professional network of designers: The app connects users with a network of professional designers, architects, and contractors. Users can access their portfolios, read reviews, and directly contact them for design consultations or project collaborations.
Homify leverages AI technology to facilitate design consultations. Users can provide information about their preferences, budget, and requirements, and the app's AI algorithms match them with the most suitable designers from their network. This feature streamlines the process of finding and selecting the right designer for each project.
Virtual reality (VR) tours: Homify incorporates VR technology to provide virtual tours of completed projects. Users can immerse themselves in 360o views of beautifully designed spaces, allowing them to experience the designs firsthand.
Style recognition & recommendations: Homify's AI technology can analyze user-design preferences and recommend specific styles that align with their tastes. By understanding the user's preferred colors, patterns, and furniture styles, the app suggests design elements and ideas that suit their style.
Like others, Homify is also suffering from weak customer support. It appears that the development team behind this application is not doing a very good job of addressing the problems within its product.
Pros
Easy-to-use interface and visuals
Ideabook for organizing design inspirations
Direct contact with architects and designers
Daily Homify Magazine updates for design inspiration
Available on the App Store and Google Play
Cons
Weak customer support and refunds
Not up to professionals' standards
A limited number of contacts and leads for professionals
Expensive premium service with limited benefits
Lack of accountability in resolving application issues
Room Planner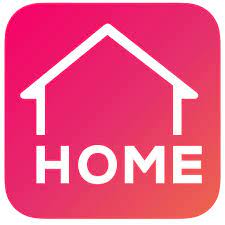 Room Planner is the fifth interior design app in our blog that is known for simplifying the room layout and design process. With Room Planner, users can visualize the design ideas they have in those bright minds!
The majority of users have pointed to the following features as the main functionalities of Room Planner:
Easy floor plan creation: Room Planner helps create precise 2D floor plans by drawing walls, adding doors and windows, and specifying room dimensions. This feature gives users a solid foundation for proceeding with their interior design projects.
Realistic visualization: Room Planner offers high-quality 3D visualizations that give users a realistic preview of their design ideas. They can view room designs from different angles, experiment with color schemes and materials, and make informed decisions based on virtual renderings.
AI furniture placement: AI facilitates room layout and design processes in Room Planner. The automatic furniture placement feature relies on AI algorithms to analyze the room layout and suggest the most suitable positions for furniture items.
Room Planner also suggests design ideas based on user preferences and room dimensions by analyzing their inputs, such as preferred styles, color schemes, and desired functionality.
Success stories showcase how the AI-powered app's furniture placement and design suggestions helped them create pleasant and functional spaces. Users highlight the effectiveness and convenience of Room Planner's AI-driven functions.
Pros
Easy floor plan creation and furniture placement
Realistic 3D visualizations for accurate design previews
AI-driven furniture placement suggestions
Available on the App Store and Google Play
Cons
Somewhat difficult user interface
App glitches from time to time
That's 5… Now for the Remaining 2!
The five best AI interior apps discussed so far are available both on the App Store and Google Play, open to all Apple and Andriod lovers.
The following two, however, can only be found on the App Store, so if you don't have an Apple device close at hand, either buy one or download one of the above.
Havenly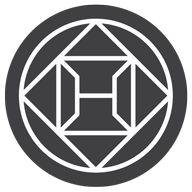 With the help of the AI interior design software Havenly, users can build stunning and useful spaces and receive individual design advice. Customers can also work with qualified designers in this app to realize their design ideas.
Moreover, AI plays a significant role in Havenly's interior design consultations. AI algorithms analyze preferences through responses to a "style quiz," browsing behavior, and previous design choices to match users with suitable designers within its network.
According to its users, Havenly's main features are as follows:
Professional network of designers: Havenly connects clients with experienced interior designers who understand their style preferences, budget, and requirements. Through consultations, they can discuss design goals and receive expert guidance.
Style quiz: Havenly starts the design process with a comprehensive style quiz that helps define aesthetic preferences. AI algorithms analyze quiz results to gain insights into user design styles and preferences.
AR/VR visualizations & scanner: Havenly utilizes AI-powered technology to provide virtual visualizations of room designs. Users can see how different furniture, decor items, and color schemes will look in their space, allowing them to make informed decisions.
Easy shopping integration: This mobile app helps users purchase items by providing convenient features and guidance throughout the shopping process. The app integrates with partner retailers, allowing users to directly purchase recommended items without leaving the app.
On the other hand, many have had problems with the app's integrated purchase system. They reported that the features of virtual items purchased through the app, including size, dimension, and color, differed greatly from the items they actually received, which proved highly inconvenient.
Pros
Personalized consultations with professional designers
Facilitate item purchases through Havenly
AI-powered recommendations and visualizations
Customized design solutions based on user preferences
Cons
Lost info and projects due to application glitch
Only available on the App Store
Inaccurate purchased items in terms of size/dimensions
IKEA Place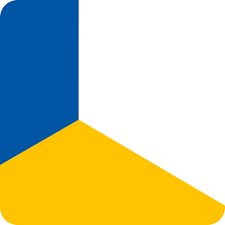 IKEA's presence in the world of AI home design was a long time coming. Few brands have become synonymous with interior home design and house furniture, and IKEA can top that list. Given the sweeping presence of AI in interior design, it came as no surprise when IKEA launched its own interior design app, IKEA Place.
The key features of IKEA Place, as per the reviews, include:
AI furniture placement: Using AR technology, IKEA Place helps virtually place furniture items from IKEA's catalog into real-world spaces. This feature accurately represents the furniture's size, scale, and style in real-world environments.
Product information & details: With IKEA Place, users can access comprehensive product information and details for each furniture item. This includes pricing, dimensions, materials, and customer reviews, allowing for well-informed decisions by exploring IKEA's products.
Style recognition & recommendations: While not explicitly mentioned, AI algorithms are likely used to enable the app to recognize and accurately place virtual furniture items within different spaces, which involves object recognition and spatial understanding.
Moreover, IKEA Place offers design inspiration through curated room settings and style suggestions. Users can explore different room setups and visualize how various furniture pieces can be combined to create a cohesive and stylish interior.
Realistic visualization: IKEA Place provides high-quality 3D renderings of furniture items, allowing users to see detailed textures, colors, and finishes. This helps users make more informed decisions about which furniture pieces will suit their space and match their existing decor.
Easy shopping integration: The app seamlessly integrates with IKEA's online shopping platform, allowing users to directly add selected items to their shopping cart for a convenient and streamlined shopping experience.
Sadly, though, all these benefits come crashing down since the app itself seems to be doing the same. Many individuals on various devices have reported constant app crashes when launching IKEA Place.
Pros
Accurate scale and dimensions of virtual furniture
AI-driven recommendations for complementary furniture
Effective user interface
Easy IKEA shopping integration
Cons
Constant crashes and glitches
Extensive but incomplete IKEA catalog
Only available on the App Store
Here's How You Use AI Interior Design Apps
Learning the ropes of interacting with AI takes time. Getting the hang of tools and options offered by interior design apps is also a project in itself.
Nevertheless, it's not as difficult as it appears, and what's more, becoming comfortable with these applications is worth the effort. Generally, you'll have to go through the following stages:
Choose an AI-powered interior design application with a strong artificial intelligence component that is capable of adapting to your requirements. Luckily, you have a wide range of top-tier options to explore below!
Establish clear parameters that define your preferences. These may encompass your desired room, style, color scheme, furniture arrangement, budget, etc.
Understanding what you want and conveying it effectively is crucial.
Specify the type of visualization you desire, for instance, a 3D model, a drawing, or even a floor plan. Determining the level of detail you need and the preferred format will lead to achieving optimal outcomes.
Take charge! Engage in a back-and-forth process with your AI interior design tool by providing feedback and reviewing results to refine the final result.
Explore different tools to gather a multitude of inspirations. Combining two or more tools can yield the best results, allowing you to unleash your creativity and find unique ideas for your interior design endeavors.
You'll have to start experimenting yourself and see what's what.
It All Comes Down to Your Needs
Integrating artificial intelligence into interior design apps has revolutionized how you visualize and create your dream spaces. Each of the seven best AI interior apps discussed in this blog offers unique features and functionalities that cater to different needs and preferences.
But anyway, based on the reviews we came across, you should consider them more as shortcuts or temporary solutions. Don't expect to receive highly detailed and specialized interior design services from these mobile applications.
Mind you, users' opinions on the best AI interior apps are quite divided, given their wide range of needs, expectations, and eventual experience with these applications.
Ultimately, you should experiment with different apps to find the one that best aligns with your requirements and preferences. When deciding, we suggest being mindful of factors such as the user interface, application stability, available features, pricing models, and customer support.
It depends on a given app's scan and render quality, but yes, notable AI interior design apps provide final designs that closely resemble real-life settings.
Very! You may have to spend some time becoming familiar with their interfaces, but once you get the hang of it, you can hardly let go! The convenience such apps bring is worth everything – provided they work efficiently, of course!
Some of them do. In this blog, 3 apps, namely, Planner5D, HomeByMe, and Homify, were the applications offering collaborative workspaces.