Why AI in Real estate?
Have you ever experienced a situation where someone asked you a question, and you found yourself wordless because too many answers rushed to your mind, and you didn't know where to begin? This is exactly the case with this question: "Why AI in real estate?"
AI has various functions and applications in the real estate industry. From property listing and property valuation to home staging and market analysis, AI has proven to be a trusted assistant that we can rely on for days to come. Let's examine some of these applications together.
Uses of AI in Real Estate
I believe we could safely say that AI is revolutionizing the real estate industry by transforming different aspects of it, such as property marketing, predicting market trends, automating tasks, enhancing customer interactions, and so forth.
Also, with personalized campaigns and highly improved customer experiences, AI is reshaping property marketing beyond our expectations. The good thing about AI in real estate is that it's not restricted to a certain group, and everyone around the table can have a share. So, let's take a look at some of the applications of AI in the real estate industry.
AI virtual staging
One major change that AI has brought upon real estate is how properties are staged for sale now. Virtual staging is the process of digitally decorating vacant rooms of for-sale properties. It not only saves the owners' time and money but also makes the decision-making process much easier for the buyers.
Thanks to AI virtual staging, property owners now stage their property for a fraction of the price of traditional virtual staging!
In addition, instead of waiting up to 48 hours for their staged photos, they can receive results instantly and with only a couple of clicks!
Home seekers, on the other hand, get to feel the true potential of the place without having to take a walk in the woods or drive a crooked road!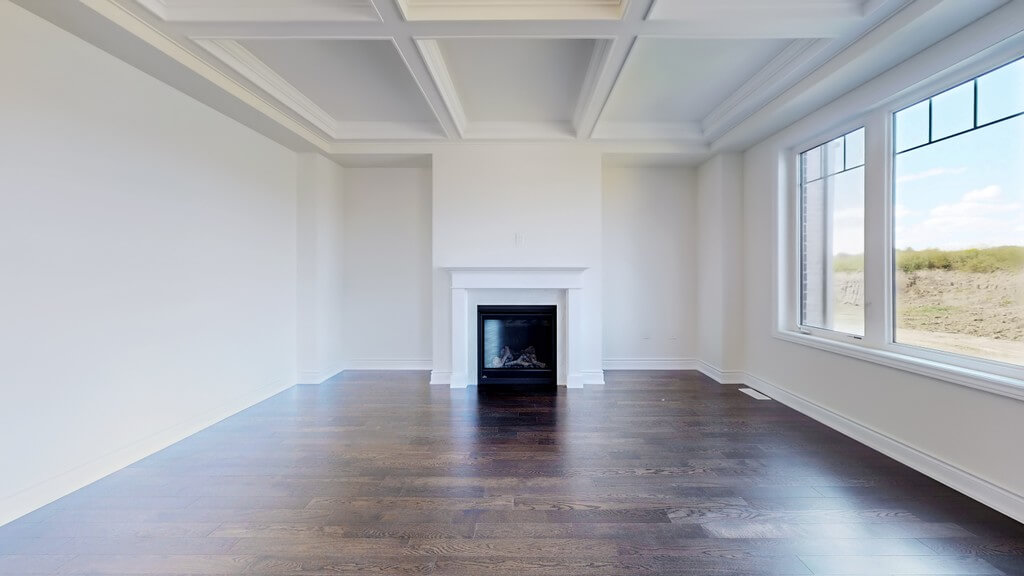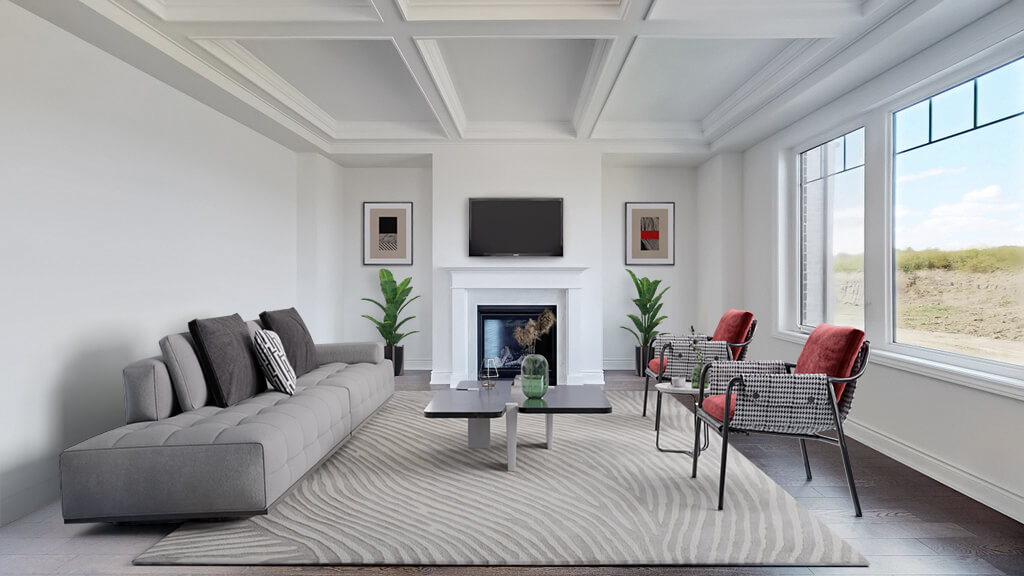 Creating listing descriptions
Apart from the fact that writing listing descriptions is a rather tedious task for agents, they have to do it time and time again.
So why not leave it to AI-powered tools such as ChatGPT? Provided that it is instructed well, ChatGPT will give you a well-structured piece of text that is easy to understand and contains all necessary information about a given property.
If you try it once, you'll notice that property description is one of the best tasks that ChatGPT undertakes.
Home valuation
AI is capable of collecting a wide range of property-related data. It then learns the relationships between property features and sale price. After performing various analyses, AI estimates the rough value of any given property.
Keep in mind that what AI tells you regarding the price of a property is a rather accurate estimation of the value of the property, but it's not necessarily the right one. A given property might have features that AI doesn't take into account, hence considering a higher/lower price than its true value.
Also, It's quite normal that the property's selling price has been affected by factors that mean nothing to AI. A distressed seller putting a low price on his property, because he needs the money for medical issues, cannot be explained to AI yet.
A leading company in utilizing AI for property valuation is Quantarium. The models developed in Quantarium convert real estate data into possible future factors that might, one way or another, affect the house price in a given region.
Agents, investors, and brokerages are just some of those who can empower their business with Quantarium.
Market analysis
To understand how the housing market in a given area will change, one needs to study and analyze:
Historical trends
Economic conditions
Government policies and regulations
Interest rates
Mortgage availability, and
Environmental factors
As humans, we could analyze such factors, but it could take us a really long time to come up with a pattern or model based on which we could analyze and predict the future of the housing market in a given area. Plus, It would be extremely difficult, if not impossible, to keep up with factors affecting the market daily.
AI, on the other hand, can take millions of pieces of data related to the real estate market, put them together, and draw accurate conclusions from them. Also, AI can easily keep track of each factor, ensuring that it would take sudden modifications into account.
Such conclusions are r 100% accurate, but with the right AI-powered software and tools, analyzing the housing market would be a much easier and more productive task.
Among the companies using AI to analyze the real estate market, Cheere is a good example. The company's CoreConnect gathers and analyzes real estate data from multiple sources to let customers learn about the right time to buy/sell a property.
Mortgage management
The mortgage industry is also undergoing a significant transformation due to what AI has added to it.
Employing advanced algorithms and automation, AI is enhancing customer experiences, streamlining loan origination, improving risk assessment, and providing valuable predictive insights. Let's take a closer look at the different ways AI has improved mortgage management.
automation of various routine tasks
AI can handle the data entry and document processing involved in any mortgage transaction and, consequently, free up tons of time for mortgage advisors.
risk assessment
Using AI algorithms, mortgage companies can analyze large-scale data and perform enhanced risk assessments. This way, they can weed out unreliable borrowers.
fraud detection
AI can be trained to detect any possible fraud in mortgage applications and stop illegal pursuits. Along the same lines, AI can help applicants find the right mortgage advisors who have a clean history.
3D modeling
3D modeling in architecture has revolutionized the way architects visualize, design, and present their projects. Instead of traditional 2D floor plans and hand-drawn perspectives, 3D modeling allows for the creation of detailed, accurate, and interactive representations of buildings before they're even constructed.
This digital approach not only provides a more comprehensive understanding of spatial relationships, structural elements, and design aesthetics, but it also offers the advantage of easy modifications and adaptations.
Thanks to AI, clients can now take virtual tours, experiencing a lifelike walkthrough of the proposed space before the construction is even started, which facilitates better communication between the architect, stakeholders, and prospective homebuyers.
Overall, 3D modeling has become an indispensable tool in modern architectural practice, bridging the gap between conceptualization and realization.
Smart home devices
With IoT (Internet of Things) technology casting its ever-growing shadow on our lives, we now have a dozen smart home devices that use AI for enhanced functionality. Let's take a look at some of these devices together.
smart thermostats: AI-powered thermostats, such as Nest Learning Thermostat, Ecobee, and Honeywell Lyric, use machine learning algorithms to analyze user behavior, adjust temperature settings, and create personalized heating and cooling schedules for optimal energy efficiency and comfort.
security systems: AI-based security devices use computer vision and machine learning algorithms to detect and differentiate between people, animals, and objects. They can send real-time alerts, record footage, and provide intelligent monitoring and surveillance.
virtual assistants: Virtual assistants such as Google Assistant and Apple Siri are integrated into various smart home devices, allowing users to control lights, appliances, locks, and other connected devices using voice commands. These assistants use AI to understand natural language and carry out tasks accordingly.
smart cameras: AI-powered cameras, such as Google Nest, have advanced features like face recognition, person detection, and activity zones. They can send alerts based on specific events and provide more intelligent monitoring and security.
smart lighting systems: AI-enabled lighting systems like Lutron Caseta use machine learning algorithms to learn user preferences, adjust brightness and color temperature, schedule lighting scenes, and respond to voice commands for a more personalized and energy-efficient lighting experience.
These are just a few examples of smart home devices that use AI to provide enhanced functionality and automation. The integration of AI in smart home technology continues to evolve, promising homeowners even greater convenience, efficiency, and control over their living spaces.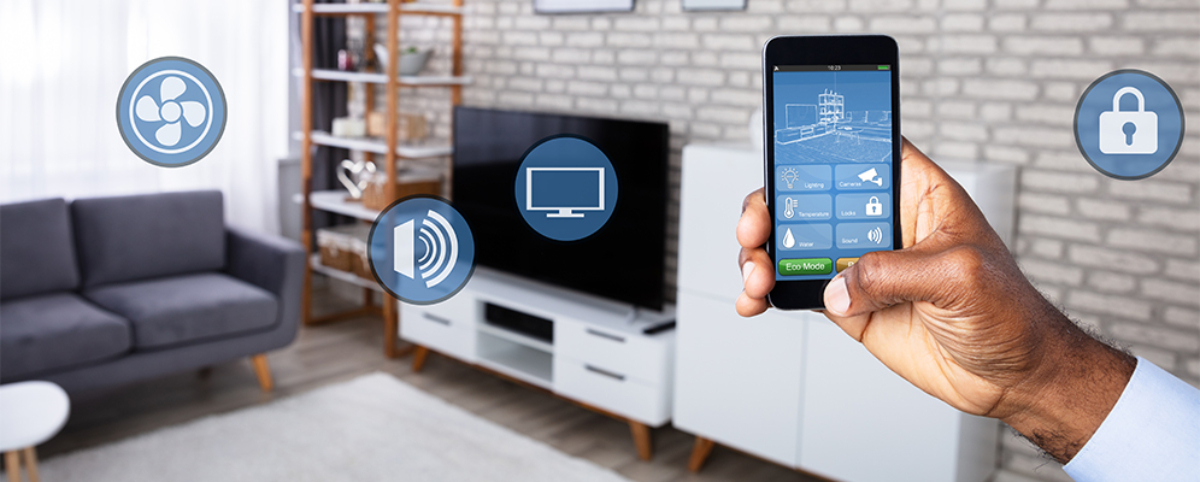 Tailored customer experience
Artificial intelligence in real estate is aptly named. It possesses the intelligence to cater to your preferences. While property search engines attempt to filter properties based on user-inputted parameters, their effectiveness is kind of limited.
However, AI offers a distinct advantage by revolutionizing the home searching process and delivering a more personalized customer experience.
AI-powered solutions track real-time online searches, property views, past purchases, preferred property locations, color preferences, and so forth. In doing so, they provide significant advantages to home hunters. Additionally, AI-powered chatbots are now responding to clients' inquiries with great precision, hence saving them lots of time.
Another good example of tailored customer experience is what Compass does. Compass's customer relationship management (CRM) platform utilizes AI to help real estate agents find potential clients when they display a high level of interest in purchasing a property.
By monitoring clients' increased activity on real estate websites or other indicators of house hunting, Compass notifies agents who are looking for clients in the same area. Additionally, the platform composes and sends emails to house hunters to let them know about the nearby agents and their listed properties.
Property management
AI also plays a significant role in property management by offering various benefits. For example, AI-powered systems can easily take care of tasks such as rent collection, lease management, and maintenance requests. This reduces a considerable amount of manual workload for property managers.
AI algorithms can also analyze data to predict maintenance needs, optimize energy usage, and identify potential risks or issues in real-time. They can also help with optimizing rental prices based on market trends and demand.
To find real-life examples of property management with AI, take a look at AppFolio. Their platform automates tasks, improves decision-making, and enhances efficiency for property managers. Equipped with fantastic AI features, Appfolio streamlines rent collection, lease management, maintenance requests, and much more.
Detecting listing fraud
Listing fraud in real estate can occur in a number of ways, such as:
fake listings
price manipulation
identity theft
property flipping fraud
rental scams
misrepresentation of a property's condition
Fraudsters deceive unsuspecting buyers or renters by fabricating information, impersonating owners or agents, inflating property values, etc. As a buyer, you should always verify property information and conduct due diligence to avoid falling victim to such practices. Fortunately, AI can help you out here.
Through utilizing computer vision and AI algorithms, discrepancies in listings can be identified by comparing the listed features with the corresponding property images. Furthermore, AI can detect logos or signage from competing brokerages, uncover signs of image manipulation, and even assist in identifying potential compliance issues with the Fair Housing Act.
Such features of AI help MLS administrators to ensure the accuracy and compliance of listings, promoting transparency and fair practices in the real estate market.
How Will AI Transform the Real Estate Industry?
It's quite natural to think that AI will probably reshape the real estate sector. Imagine buyers guided by AI avatars during virtual tours, which are tailored in real-time based on their preferences. Wouldn't that be fantastic?
AI will analyze data from market trends, historical pricing, and evolving neighborhood profiles to predict property values with jaw-dropping precision, allowing investors to spot and grasp potential opportunities swiftly.
Moreover, smart properties will likely learn and adjust to occupants' routines, optimizing facets like energy consumption and lighting. This deep integration of AI will probably redefine our connection to the spaces we inhabit, merging the worlds of real estate and technology in transformative ways.
Along with these technological advancements, the role of real estate professionals will inevitably evolve too. Rather than being mere facilitators of transactions, they'll utilize AI to become strategic consultants, benefitting from the power of deep analytics to provide clients with insights that go far beyond traditional property assessments.
Property management will see a shift as well. AI-driven platforms will be tasked with preventative maintenance, predicting when a property component is getting out of use and scheduling replacements or repairs in advance. This reduces downtime and enhances the lifespan of real estate assets.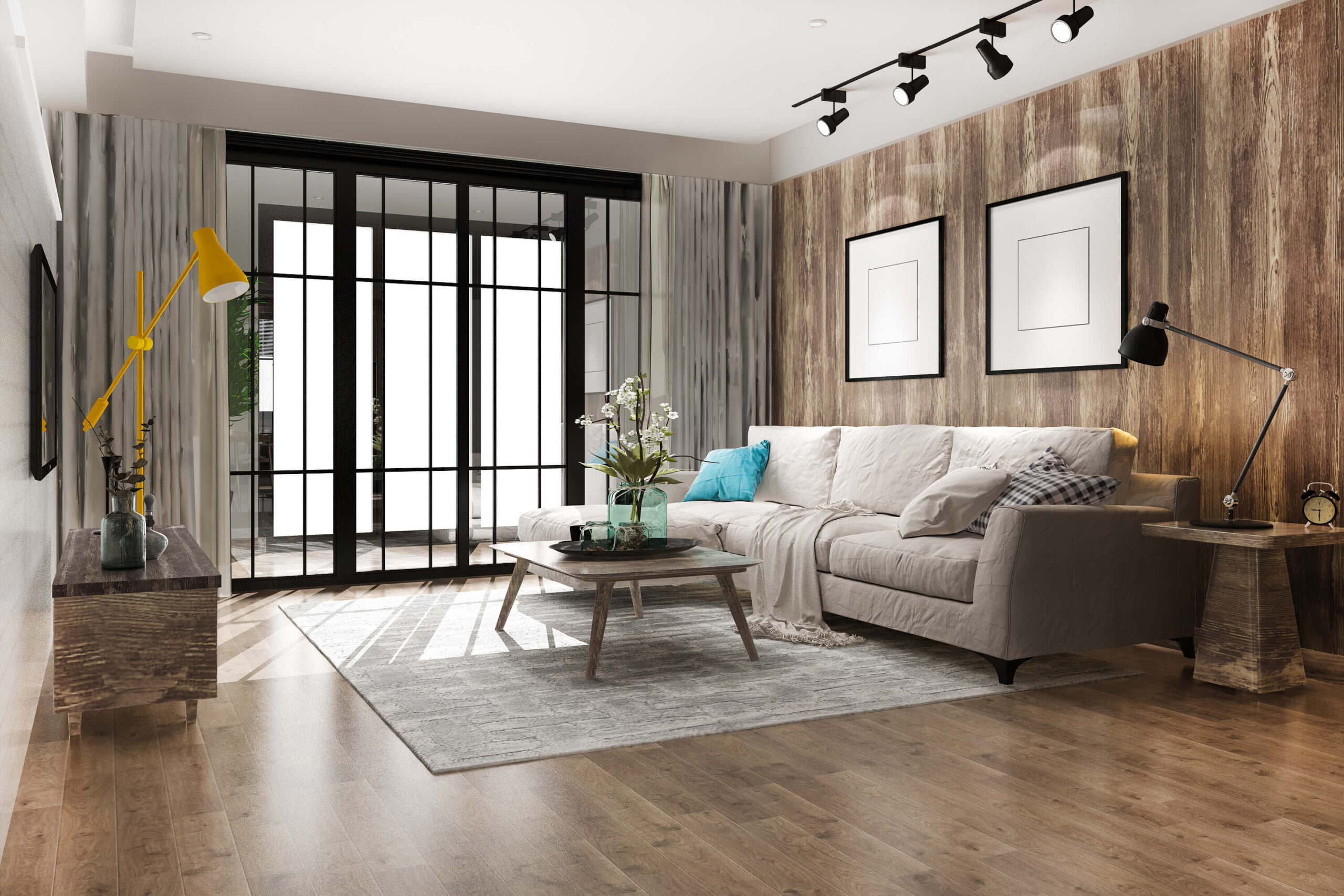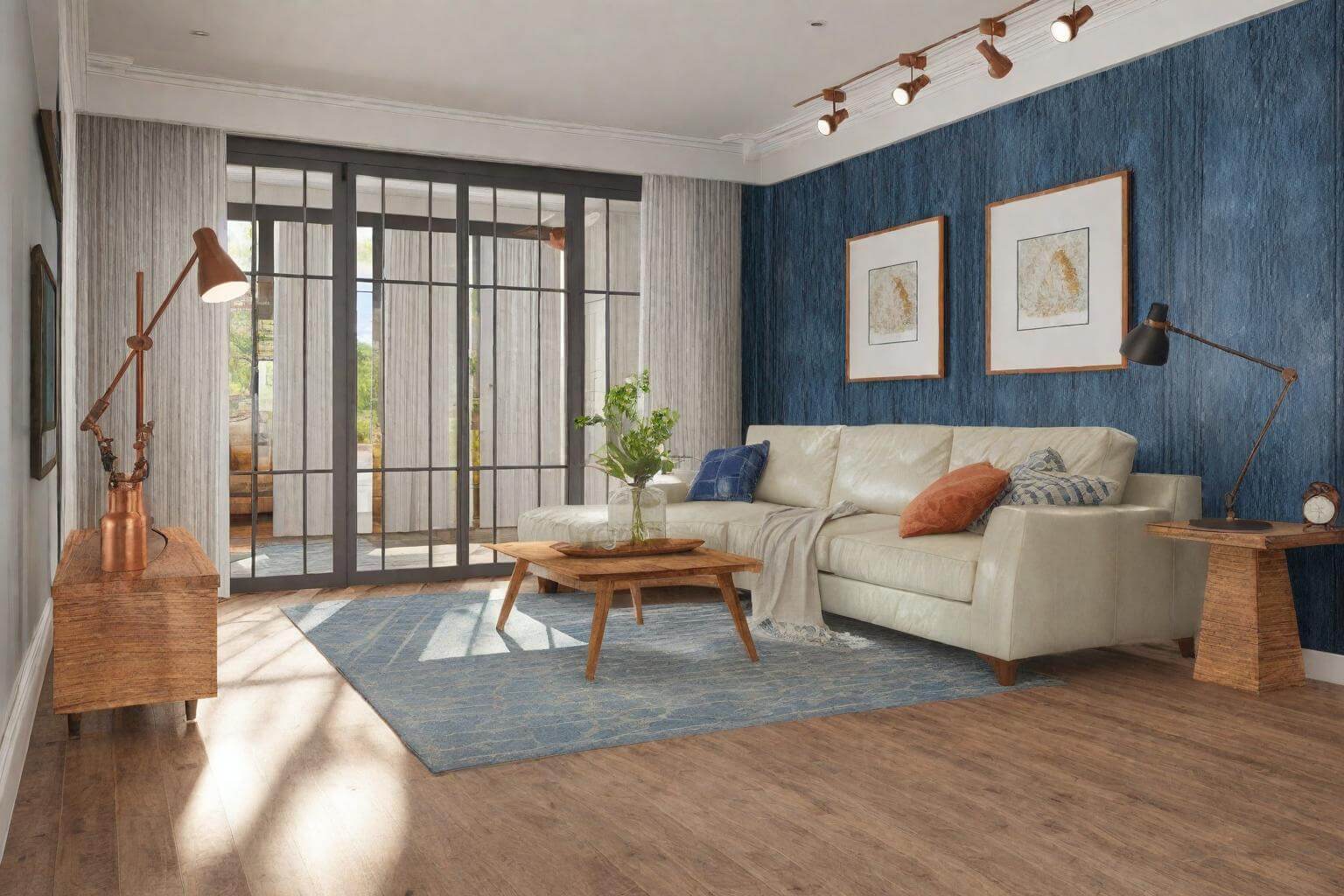 Risks of AI for the Real Estate Industry
Every good thing inevitably has certain limitations and flaws.
AI is no expectation. Despite its great contribution to the real estate industry, AI has the following risks and limitations;
Data quality: For training, AI systems depend heavily on data. If the data is inaccurate, incomplete, biased, or faulty, the outcome would be, accordingly, inaccurate. Incomplete, etc.
Legal and regulatory challenges: Using AI in real estate may raise legal and regulatory concerns, particularly around issues such as fair housing laws, data protection, and liability for algorithmic decisions. With AI, it is not that easy to ensure compliance with existing regulations and adapt to evolving legal frameworks.
Security and privacy issues: Employing AI in real estate involves collecting and analyzing vast amounts of personal and sensitive data. Undotably, there is always a risk of data breaches or misuse, which could compromise individuals' privacy and expose confidential information.
AI and Beyond: Final Reflections
As we've journeyed through the present landscape and glimpsed the future horizons of real estate through the lens of AI, it's evident that this technological marvel isn't just a fleeting trend but an industry game-changer.
Companies already enjoying the power of AI are setting benchmarks, illustrating the transformative possibilities from property valuation to personalized virtual tours.
Yet, with every innovation comes responsibility. As the real estate industry continues to weave AI into its fabric, stakeholders must emphasize ethical data usage and transparency and maintain the irreplaceable human touch that forms the essence of home and community.
AI's integration into real estate may reduce jobs centered on routine tasks such as data entry or basic analysis, thanks to automation. But don't panic! New roles will emerge as professionals employ AI for strategic purposes. While some traditional roles may diminish, there'll be increased demand for those skilled in AI tools and data interpretation.
AI-driven real estate platforms prioritize data security, but like any digital platform, they're vulnerable to breaches. It's essential for users to choose platforms that stick to best security practices and for developers to continuously update and safeguard against potential threats.
I'd like to give you a big "Yes" but the business world is no fairy tale. AI has the potential to streamline many processes in real estate, which can lead to lower costs.
However, the actual savings for buyers or sellers will depend on how businesses decide to pass on these optimizations. While some services might become more affordable, the overall cost impact for consumers will vary based on other market factors.