Picture this: A world where designing your dream living space is as easy as a few clicks, needs just a few bucks and some creative thinking, and can be realistically done within a minute or two. That's the realm of AI-powered interior design when done correctly, and in this blog, we'll give you the top 10 interior design tools you can use to reliably revamp those interiors.
How AI Transforms Interior Design?
Interior design has always been a captivating and, at the same time, complex subject where expertise and personal taste come to mingle. Nevertheless, both in its traditional and virtual forms, interior design has always been resource-intensive, especially in terms of time and money. With the recent addition of artificial intelligence to the mix, however, the entire field of interior design has been transformed into a fast-paced, lively realm where change is constant:
Resource-saving: AI is all about maintaining and saving the most valuable resources, specifically time, money, and human. With automated, streamlined processes from ideation to execution to optimization, artificial intelligence sharply reduces the consumption of all business resources for more effective operations.
Creative spark: AI brings an extra dose of creativity to the table. By analyzing vast amounts of design data, trends, and styles, AI can generate fresh ideas that resonate with your preferences. It's like having a virtual brainstorming partner with an infinite pool of inspiration.
Personalized solutions: No two individuals have the same design tastes. AI thrives on personalization, learning from your choices and refining its suggestions over time. The more you interact with AI tools, the better they become at tailoring designs that reflect your unique style.
Visualizing the unseen: AI doesn't just work with the present – it can visualize the future. Through advanced rendering techniques, AI tools can create lifelike 3D models of your space, helping you envision design changes before they're even implemented.
Tracking the trends: Staying up-to-date with design trends can be a challenge. AI, however, thrives on data. By analyzing industry trends and user preferences, AI tools keep you in the loop with the latest styles, ensuring your design is both timeless and contemporary.
Accessibility for all: Professional design services can be expensive and out of reach for many. AI democratizes design by offering accessible tools that anyone can use. Whether you're a design enthusiast or just looking to spruce up your space, AI puts creative control in your hands.
In a brave new world where technology and design unite, AI is the driving force behind this era of interior aesthetics. It's not just about transforming spaces; it's about transforming the way we think about design.
Top 10 AI Interior Design Tools
AI HomeDesign

Professionals with backgrounds in real estate, photography, and interior design have come together in AI HomeDesign, armed with a track record to support their expertise, aiming to transform the field of AI interior design.
AI HomeDesign's Interior Design is all about making life smoother for all those who either want to try out a few design ideas or simply wish to let loose their creativity! The goal? To give you the power to effortlessly transform your spaces without spending money or wasting your time, while maintaining precision and excellence in every detail.
How fast does their service work? Well, think 30 seconds. Yes, you read that right – it takes just half a minute for their AI interior design tool to revamp your space.
Ever worked with ChatGPT? AI HomeDesign is cut from the same cloth, accomplishing in seconds what used to take hours. AI HomeDesign realizes the efficiency that AI promises in the truest sense of the word.
What about the price tag, you wonder? Well, we really hope you're ready for this: You can overhaul an entire room free of charge for the time being! Imagine that: You can give your space a complete makeover without spending a penny.
Here's where you'll really appreciate the price: If you have multiple indoor spaces in a property – say 2 bedrooms, a kitchen, a bathroom, and a living room – AI HomeDesign's Interior Design tool will cost you less than what you'd spend on a cup of coffee. That's right – a whole interior redesign for less than your daily caffeine fix.
But that's not all. With AI HomeDesign, you have infinite generations for free.
That means you can request as many design iterations as you need until you're satisfied with the result – all without paying an extra dime and by putting your satisfaction first. Moreover, in terms of styles, AI HomeDesign's got you covered. Choose from seven popular interior design styles, catering to different preferences and lifestyles.
And to top off all these advantages, using the service is a breeze too. In just a few simple clicks, you're done:
Upload your photo
Pick a style
Click Generate
Download your result
AI HomeDesign is all about making interior design accessible and hassle-free.
With their AI Interior Design tool, you're in for a seamless experience that doesn't neglect quality or convenience. It's time to give your spaces the attention they deserve with the help of AI HomeDesign.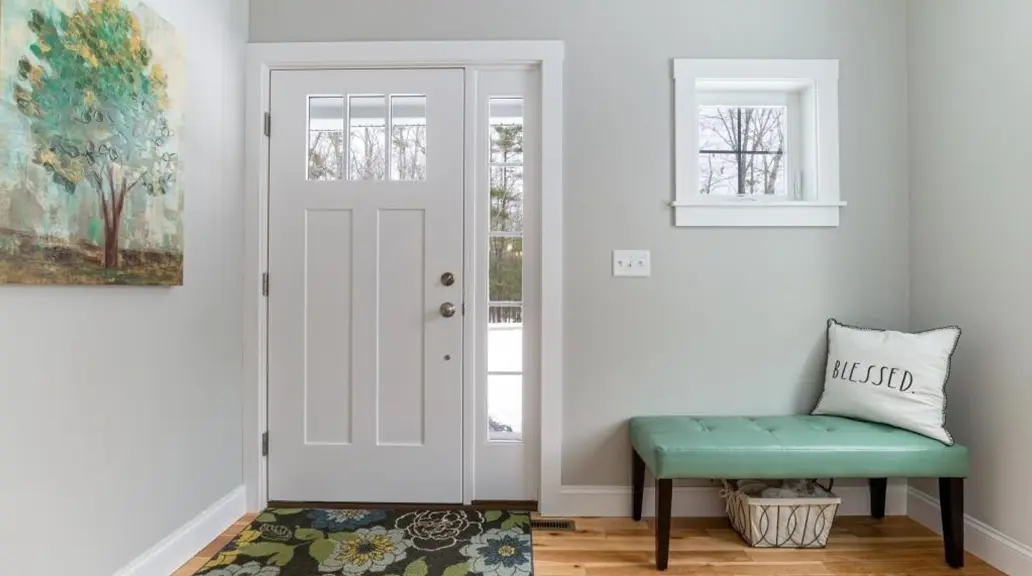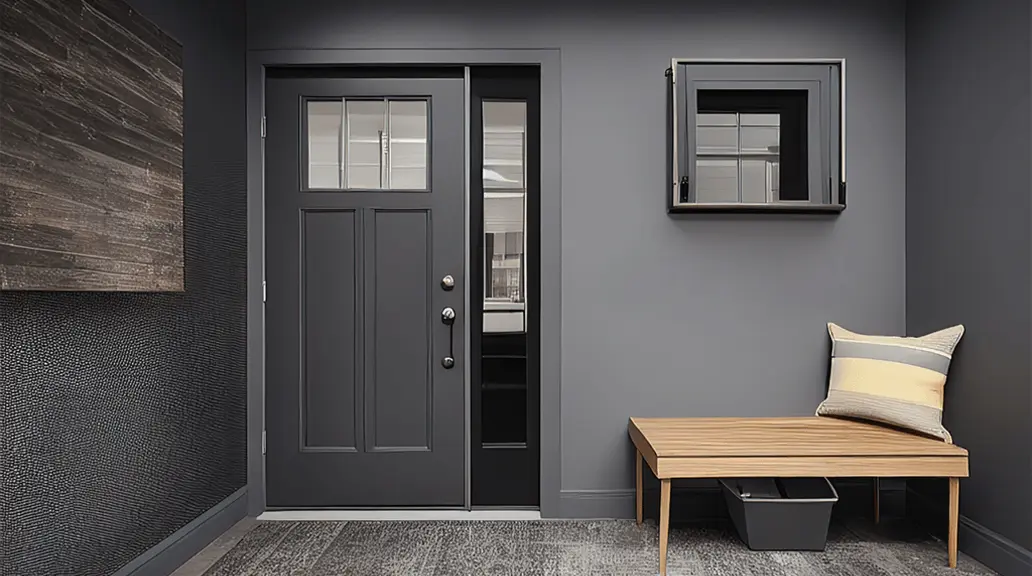 Interior AI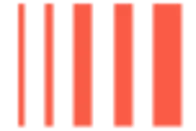 Interior AI steps onto the scene with the promise of offering a broader spectrum of interior design styles. However, they share one all-too-familiar initial hurdle: The compulsory sign-up. So, it's always a good idea to have that extra email in your back pocket. You're going to need it.
But here's where things get a bit more perplexing. Unlike its fellow AI interior design counterparts, Interior AI's online toolkit might leave you scratching your head.
Four services are on offer: Virtual staging, interior design, freestyle, and 360° panorama.
And right below these services, they have a statement that reads like a riddle:
"You get widely different results with each mode. Virtual Staging mode will auto-detect the construction (like walls, ceiling, beams) and tries to avoid changing it, while Interior Design mode doesn't but gives you more creative ideas. A good idea is to use Interior Design mode and then Mix to get the original auto-masked background back."
In a world where AI services are designed to make life simpler, this level of complexity seems counterintuitive. The idea of using one service and then fixing the outcome afterward goes against the very essence of AI automation.
Speaking of services, if you're not up for Interior AI's Pro plan, you're in for a ride. You'll get one render only, and guess what? Your results will be showcased for the world to see. Privacy? Nope, Interior AI seemingly doesn't care much about that.
Here's the problem: Their free plan often outpaces the paid ones in terms of speed. To a sharp mind, that might hint that the freebies are put together using templates without much attention to quality, customization, or accuracy.
Interior AI might have a wider design palette, but the waters can get murky when it comes to user experience and privacy.
RoomGPT
Next, meet RoomGPT, a seasoned player in the world of AI interior design tools. This platform timed its entrance just right, capitalizing on the success of ChatGPT and securing its place in the spotlight.
Positives? Well, RoomGPT has plenty. It doesn't mess around when it comes to delivering high-quality images. Each final photo is true to life, and they don't keep you waiting – results are swift. For a start, RoomGPT hands you 3 initial credits to dip your toes into their AI world.
But here come the quirks! RoomGPT asks for your email right at the beginning. If you and your inbox aren't fond of third-party promotions, you might want to think twice before going through with submitting your email address.
What's worse, RoomGPT isn't big on second chances. Every outcome costs you a credit. Wish to try out a different style? More credits are required.
It's like a pay-to-play scenario – a small investment for more design exploration.
Speaking of investment, RoomGPT offers credit plans ranging from $9 to $29, which sounds like a deal. Yet, you might find yourself spending a handful of those cheap credits before your vision is fully realized. If you've got a budget-conscious mind, you'd better take note.
In a nutshell, RoomGPT is a suitable AI interior design companion. Each credit takes you one step closer to turning your space into something straight out of a design magazine, but doing so might end up being rather costly.
REimagineHome

Speaking of AI interior design tools, enter REimagineHome.
Like most other services, before you can dive into their interior design world, they ask for your email at the door. A small hurdle, but in a world where our inboxes are bombarded with promos, giving away your email can feel like disowning a part of your privacy.
Once you're in, the fun begins. You toss in an image, pick a theme, and that's that. REimagineHome gifts you three watermarked interiors, no strings attached.
Unlike RoomGPT's credit-pinching strategy, these folks are in a generous mood, but their free results come with their own brand.
Unlike RoomGPT, however, you've got more shots at getting it right. REimagineHome lets you play around with the creativity a few times, showing you different watermarked versions before you choose that final look.
Money-wise, however, REimagineHome's pricing is a bit steeper than you like. The basic plan starts at $19 for 10 downloads. Yes, even if you just need one image, it's a $19 deal. Their grander packages cost $49 and $99 for 35 and 100 downloads, respectively. So, while your design dreams might come true, your wallet will start to feel lighter.
All in all, REimagineHome knows how to blend AI with design flair. And who knows, maybe their watermarked options will make you happy.
AI Room Planner

AI Room Planner's magic lies in transforming design ideas into tangible visualizations. Users have praised its standout features, including floor plan creation, realistic final quality, and AI-powered furniture placement.
Users gush about how this tool's AI-powered furniture placement and design suggestions transformed their spaces into art. They're quick to admire AI Room Planner's artificial intelligence capabilities and efficiency. This tool also serves up design ideas tailored to your taste, all by analyzing your inputs, including style preferences, color palettes, and desired functionality.
But there's a downside here as well. AI Room Planner does have its quirks, apparently, and some users have noted a slightly tricky user interface that can be quite off-putting.
In the realm of AI interior design tools, AI Room Planner is a notable service, and it can come in pretty handy with its high-quality 3D visualizations and AI-driven furniture placement.
At this time, AI Room Planner is "in beta testing, so you can use the Interior AI Design free with no limit. However, this could be changed in the future without notification."
Spacely AI

Amidst the chorus of design tools, there's one that's been making a name for itself – Spacely AI. This AI interior design tool promises to lend a hand in crafting your perfect living space.
Spacely AI offers interior design inspiration and the ability to choose styles and provide furniture lists and color schemes. It can also work on sketches, pictures, and 3D models. But there's an aura of uncertainty around its capabilities.
It is suggested that Spacely AI has been embraced by around 35,000 individuals. Yet, there's a twist: A number of clients have left reviews mentioning that Spacely AI still has some learning to do. It appears that the decisions of its artificial intelligence about furniture choices and placement can sometimes leave users scratching their heads.
One good aspect of Spacely AI is that it has a built-in furniture search feature that "finds and suggests real, purchasable items based on your design."
As for the costs, the signup page reveals little. A 3-day free trial has been promised, but the specifics are given after you give up an email address. So there's the matter of initial sign-up – a seemingly trivial step that adds a layer of intrigue. But it's all part of the game, isn't it?
Regarding pricing, Spacely AI gives a monthly and a yearly plan for $58 and $50 per month, respectively. The plans' features are seemingly identical, and the only difference is the plan's duration.
Dreamhouse AI

Dreamhouse AI interior design service powered by artificial intelligence gives users a whopping "35+ styles," as stated on their website.
A unique feature offered by Dreamhouse AI is its "magic brush" that allows users to easily change the color of walls and furniture. With this brush, you can easily change the color of any item you don't deem fit and base your interior design on that specific item.
Dreamhouse AI offers users a free trial without the need for a credit card. It also has two pricing plans, namely Lite and Pro, with a monthly cost of $14 and $29, respectively. The first plan provides you with 450 credits for personal use and no support, and the latter gives 1000 credits for commercial use and priority support.
CoolAIid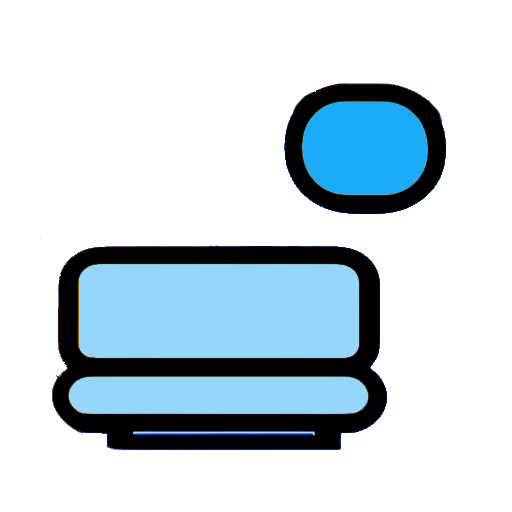 Next up is CoolAIid, another AI-based interior design tool that promises interior design ideas, professional tools, and virtual staging powered by AI and the same email-first approach.
CoolAIid steps up to the plate with a tempting offer – a free, customizable, and intuitive solution to craft interior designs that are as beautiful as they are unique. However, a few murmurs have surfaced from Reddit users who've raised an eyebrow or two about the quality of the AI-generated designs. It appears that CoolAIid's services have a puff of magic, but perfection isn't always guaranteed.
In terms of pricing, CoolAIid welcomes you with open arms to a free account with 30 free, watermarked AI renders. But if you're after a more premium experience, their paid plans come in varying shades of affordability, ranging from a wallet-friendly $5 – for unlimited renders with 3-day access to limited pro tools – to $29 per month with complete access to their entire pro toolkit.
Also, on the user experience front, CoolAIid is seemingly trying hard, catering to both DIY enthusiasts and pros with an AI-driven platform and a gallery of over 20 styles waiting for exploration.
Møbel
Møbel – not to be confused with the renowned Danish furniture studio – is an up-and-coming AI interior design service that has attracted much well-deserved attention in the realm of AI-based home design photo editing tools.
For its AI interior design service, Møbel supports 27 room types and offers a notable 34 interior design styles. It also gives you the option of getting 1-4 variations when creating an interior design result. Quite notably, Møbel claims to have created 27,454+ interior design ideas up to now.
In terms of pricing, you don't have any free offers to begin with. Also, you must give up that valuable email address as well! To place an order, you need to purchase variations on their website, with 4 offers: 10 variations for $1.99, 20 for $2.99, 40 for $4.99, and 80 for $8.99.
On the downside, Møbel seemingly puts a great number of its output results on display, so, you might have some privacy issues there. Furthermore, in the words of Møbel's own creator, "Møbel is still in early development, and some bugs may arise." Therefore, even though their website visuals look great, it's best to give Møbel some time and take their claim of high-quality results with a grain of salt.
DreamStaging.AI

To begin with, DreamStaging.AI has the same privacy issue in that it shows many of its completed projects for everyone to see.
In terms of pricing, DreamStaging.AI takes users for quite a rollercoaster ride. They seemingly have a free plan, but, for some reason, we had reached our free plan limit before the very first try.
Their Pro plan is $49/month for individual professional use and gives you a license for 1 user. Their only other plan, though, labeled Pro Business, costs an unbelievable $499/month and gives you a commercial license and share workspace for up to 10 people. As a result, if you have a team of 2 or 10, it doesn't make a difference. You have to pay the almost monthly $500 bill to use DreamStaging.AI.
Once you have signed up on DreamStaging.AI and go for their interior design tool, you have 10 room types and 12 styles to choose from. Also, you can set your staging mode – including free fill, minimal, normal, and full – as well as the quality and render resolution. Of course, the high-quality options for the latter two are the luxuries only paid users can enjoy. Moreover, free users should settle for the single variation available, while paid users can choose anywhere between 1 to 4 variations.
One issue that comes to mind, however, is that DreamStaging.AI is more concerned with virtual furniture placement rather than complete interior design, so you might be expecting a little too much from this platform if you're looking for full-scale interior design. DreamStaging.AI's services are more focused on placing or changing the virtual furniture, and very limited changes are applied to the building structure visible in the photos you upload.
Verdict: What's the Right Tool for You?
All AI interior design tools mentioned in this article may be instantaneous when it comes to result delivery. Also, concerning the variety of design styles, some have a few more, while others are satisfied with a few less, all of whom provide clients with many end results by mixing and matching scores of items, layouts, and styles. Therefore, these two factors may not lead to much distinction.
However, when you look at the quality of the final results, accompanied by the price tag and the allowed revision of the generated photos, a couple of services distinguishably stand out.
The top place, all things considered, goes to AI HomeDesign, with completely disruptive pricing, reliable rapid turnaround like other competitors, and photo-realistic results that are rare to come by in this industry. All this makes using their AI interior design tool a pleasant steal!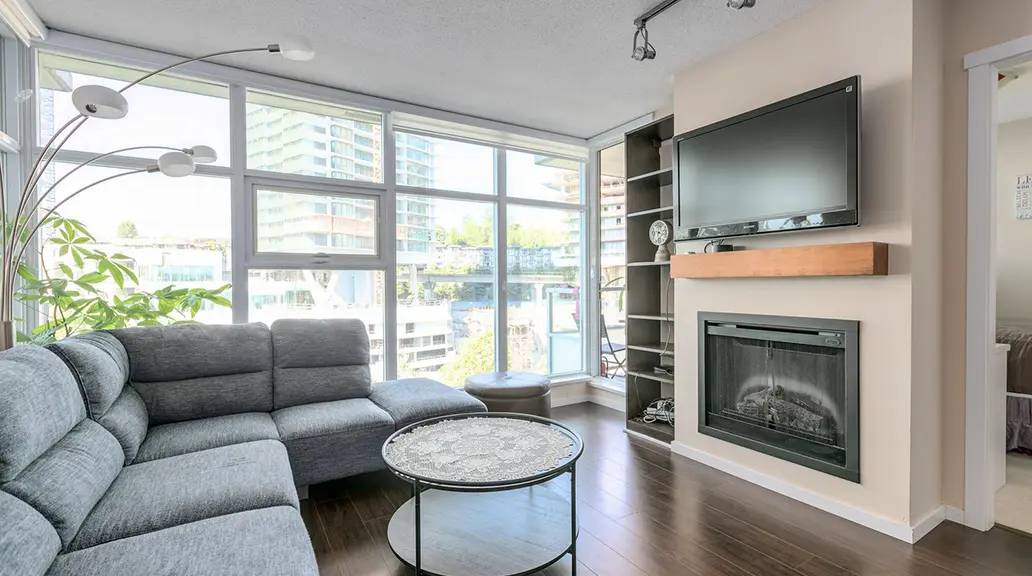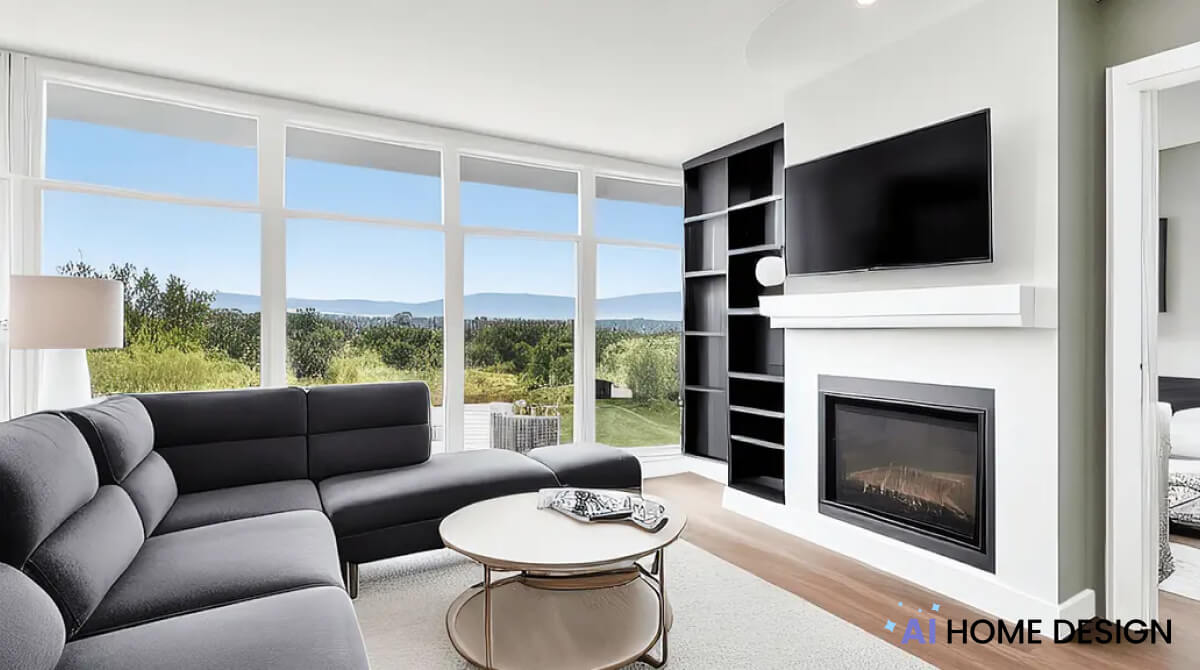 What to Look Out For: Key Features of Efficient AI-Powered Interior Design Tools
AI-powered interior design tools are revolutionizing various industries, including interior design, real estate, renovation, and home furnishings. They do so, however, by facilitating processes, cutting costs, reducing turnaround time, and offering streamlined services. So if you're looking for an effective AI interior design tool, you need to be on the lookout for a few key features.
Automated design suggestions
AI tools excel at generating design suggestions based on the information you provide. The more you interact with the tool and provide feedback, the better it becomes at tailoring its suggestions to your individual taste. By analyzing your preferences, style, and requirements, these tools can quickly produce a variety of increasingly customized design concepts for your space. If you're getting repetitive results over a long course of time, change the service. Simple as that!
Speed and time-efficiency
If it isn't fast, then how good is it? AI interior design tools, by nature, are here to accelerate the design process by rapidly generating various design options. This efficiency should help you explore a wide range of design concepts and iterate quickly, ultimately saving you time and effort. If it isn't rapid and instantaneous, it isn't AI, and it isn't useful!
Accessibility and affordability
On a similar note, AI-powered interior design tools make professional design services more accessible to a broader audience. They should be online, instant, and easily accessible for all, without any unreasonable extra cost. These tools should eliminate the need for in-person consultations and the associated expenses. With AI tools, you can forget about services that hold you in line for a long time or ask for a lot. If the maximum wait is more than a couple of minutes, that given service is probably going for AI impersonation.
Realistic material and texture
Efficient, advanced AI tools must simulate materials and textures with accuracy and high quality, allowing you to visualize how different surfaces will look and feel in your space. This feature helps you make informed decisions about finishes, such as wall textures, flooring materials, and fabric choices. Thus, always go for services that stay as loyal and accurate as possible to the real thing.
Use AI Interior Design Tools Like a Boss
As AI-driven interior design tools continue to reshape how we approach home decor and renovation, mastering their use can lead to more successful and personalized design outcomes, guaranteeing satisfaction for everyone involved. We've got common-sense tips you could use when trying your hand at AI interior design.
Start with a vision
Before diving headfirst into AI-generated suggestions, paint a clear vision of your design preferences and goals. Knowing your style, color preferences, and functional requirements will help you guide the AI tool's suggestions in a direction that aligns with your personal taste. Not doing so can give you vertigo due to the number of available styles, layouts, and items.
It's all about collaboration
Think of AI as your design assistant. While it can offer innovative ideas, it's essential to collaborate by adding your own input and making adjustments to designs. AI can suggest layouts, furniture placement, and color palettes, but your creative touch is what will truly make the design unique. As always, balance that technological rigidity with the flexible human touch.
Experiment all the way
Don't hesitate to experiment with different AI-generated options. The beauty of these tools lies in their ability to instantly generate multiple design possibilities. Experimenting and iterating through various options can help you discover design combinations you might never have considered in your wildest dreams. With AI HomeDesign, you have the possibility of clicking on the generate button endless times, browsing through numerous new revisions again and again for as long as you like until you're completely satisfied with the image you get. The beauty of AI is that it'll give you vast amounts of options in very little time, so don't rush through or settle for the mediocre.
Customization is key
AI tools often provide pre-made design suggestions, but customization is crucial to ensure your design reflects your personality. Tweak colors, furniture choices, and layouts to match your preferences. The more you customize, the more tailored and authentic your final design will be. AI can set hundreds of stages, but it's you who'll make it one-of-a-kind! AI HomeDesign's interior design service offers six entirely different design styles to choose from, namely, Modern, Hampton, Contemporary, Farmhouse, Urban Industrial, and Traditional. As a result, together with its free unlimited revisions, you have loads of options to settle on your final result.
Mind the functionality
AI tools can help create stunning visuals, but it's equally important to ensure the design is functional and practical. While we highly recommend you let your imagination go wild, we also emphasize the need to ensure the layout and furniture placement enhance the flow of your space and serve everyday needs.
Ask for opinions
Share the AI-generated designs with friends, family, or even design professionals to gather feedback. Fresh perspectives can provide insights you might have missed and help you refine your design further.
Conclusion: Crafting a Dream Space with AI Interior Design Tools
And there you have it – a tour of the top 10 AI interior design tools where innovation and creativity collide. From resource-saving automation to personalized solutions, these tools have reshaped how we approach interior design. With AI as your co-pilot, you're empowered to bring your dream living space to life, all while navigating through various styles, layouts, and materials.
As the world continues to embrace technology and design in a harmonious union, AI emerges as the guiding star in this new era of interior aesthetics. It's no longer just about transforming spaces; it's about transforming the very process of design itself. These tools have opened up new horizons, making interior design accessible, efficient, and versatile.
The verdict, in the end, though, is in AI HomeDesign emerges as a standout in the crowd, offering not only efficiency and accessibility but also affordability that sets it apart. So whether you're a design enthusiast or a homeowner with a vision, these AI-powered tools offer a spectrum of possibilities waiting to be explored.
One Last Advice…
There's no need to beat around the bush here, so here goes: Enjoy the process.
We get it: You're busy, you've made commitments, and you've either got numerous properties on your hands or your significant other is continuously asking you to come up with a new avant-garde design for the bathroom.
But remember: If you're doing it only because you have to, you'll do it for the most basic end result. But if you go about redesigning a space because you enjoy it, there's no telling how inspiring that end result will be.
Embrace the collaboration between technology and your personal touch, and relish the journey of transforming your space.
AI generates design suggestions by analyzing the preferences, styles, and requirements you provide. As you interact with the tool and provide feedback, it learns from your choices and tailors its suggestions accordingly. The more you engage with the AI, the better it becomes at generating personalized design concepts that align with your unique taste.
Realistic material and texture simulation allows AI interior design tools to accurately depict how different surfaces and finishes will look and feel in your space. This feature aids in making informed decisions about finishes, such as wall textures, flooring materials, and fabric choices, contributing to a more accurate visual representation of the final design.
Yes, many AI interior design tools offer plans suitable for commercial projects. These plans often provide additional features and support for larger-scale designs and projects. AI tools can be especially beneficial for businesses looking to save time and resources while still achieving high-quality and professional interior design results.