As more and more users flock to online and AI-powered services for various needs, such as writing by ChatGPT and image generation by Midjourney, photo editing has also witnessed a busy market.
It's high time we have a brief review of the top 9 online photo editing services that have integrated artificial intelligence into their services. These 9 AI photo editors online are:
Pixlr
YouCam Enhance
Fotor
PicWish
BeFunky
Canva
Autoenhance.ai
VanceAI
AI HomeDesign
We'll have a look at their services, briefly talk about the quality of their services, and see whether there are any notable services offered by each.
Before We Get Into It All…
We first need to get something straight.
In this article, we're talking about AI photo editors, with the emphasis being on the word "editor." That's because a large portion of AI-based photo services work on AI photo generation, such as DALL-E or Midjourney, but in the present blog, we've excluded photo generators, either as an online platform or as
part of the services provided by the online platforms mentioned here.
The second thing is that all these 9 online services have a few basic AI services in common, so for the sake of brevity, let's have a very short intro to these shared services right here:
Background removal: AI-based background removal is a service that uses AI algorithms to identify the main subject of an image, separate it from the background, and then remove the background for further image editing.
Object removal: Similar to background removal, object removal is a service that comes in pretty handy when you want to omit anything that shouldn't be in the photo! From people to buildings to a bumper sticker, AI-based object removal removes unwanted elements with ease.
Photo enhancement: Photo enhancement encompasses a number of techniques and processes that are used to improve the overall quality of a photo. They include brightness and contrast adjustment, color correction, noise and grain removal, image sharpener, image quality & resolution, photo retouching, haze removal, and portrait retouching.
With these two points out of the way, let's dive in and have a look at these ai photo editors online.
Top 9 Online AI Photo Editors
Pixlr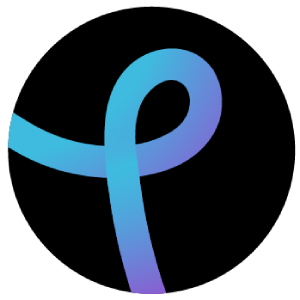 Let's start small. First, we have Pixlr, one of the most well-known brands in the realm of photo editing. However, unlike other present services, though it has a huge arsenal of editing tools, Pixlr still relies on manual user-led photo editing.
Among Pixlr's wide range of services, only background removal and object removal are powered completely by artificial intelligence, and the rest of its photo editing services are based on traditional manual editing.
Premium packages at Pixlr start at $0.75 per month for an ad-free experience with unlimited saves. Their second package, apparently the most popular, gives you complete access to the whole Pixlr suite, assets, and templates with a similar ad-free experience.
This monthly subscription plan is $4.90 and suits more professional creative individuals. And finally, Pixlr offers a team package for $9.91 per month that provides a collaborative workspace for your team.
Granted, manual editing is probably more accurate and gives you much greater freedom to tweak and edit your photos. Yet, while quite suited for meticulous individuals, manual editing is a time-consuming process. So, if you're looking for some removals, Pixlr's a good option, but if you're looking for more vigorous AI edits, keep reading.
YouCam Enhance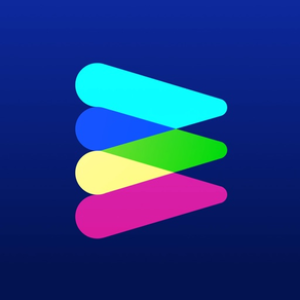 YouCam Enhance by Perfect Corps brings more AI tools to the table. Apart from object and background removal, YouCam Enhance offers these AI-based services:
Photo enhancement: A number of more specific image edits aimed at portrait photography, black and white photos, quality maintenance for enlarged photos, and night shoots.
Blurring backgrounds: This service easily identifies the subject of your photo and blurs whatever else exists behind the foreground subject.
Changing backgrounds: This is actually a 2-in-1 service as it removes the original background of your photo and changes it with your desired option in one go.
Two of these background services, that is, removal and change, come in pretty handy for online retail businesses since they need multiple and continuous background removals and variations for the items they put online.
Unfortunately, we didn't find any information about their pricing plans since the signup wizard on their page was faulty and didn't let us in. Let's see if we hear back from customer support.
Fotor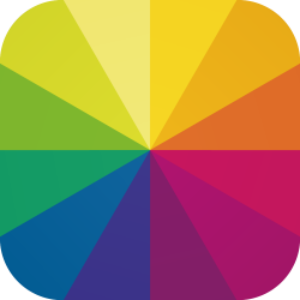 Fotor is probably one of the most famous photo editing services there is. Its roots go back way before AI's stepping into the limelight. Fotor started with manual but highly professional photo editing tools and templates and is continuously adding AI services to its arsenal.
Apart from photo enhancement, object removal, and background removal, Fotor has the following services in its AI toolkit.
Photo colorizer: Got black and white photos on your hands? Fotor will breathe life and bring color into them with the help of artificial intelligence.
Avatar and cartoon maker: This one's more on the fun side of things! With Fotor's avatar and cartoon-making services, you can turn any portrait or real picture and turn it into a cartoonized painting.
Portrait unblur and retouch: If you have a blurry portrait due to an out-of-focus camera or cellphone, you can easily acquire the same portrait with pixel-perfect quality. Moreover, face blemishes, dark spots, poor lighting, and so on shouldn't ruin a perfect portrait, and with Fotor's portrait retouching, they won't.
Image upscale: Enlarging a photo can naturally result in loss of quality and precision. That's just how pixels work. So, if you want to enlarge a photo and keep the original crystal-clear quality, you can use Fotor's AI enlarger.
Background blur: For an artistic touch to ordinary photos, you can use the background blur service to easily identify foreground subjects and make them jump out.
Color splash: Color splash is the practice of removing the color set of an entire image except one or two subjects in that photo. By doing so, you'll have a black-and-white photo with a colored subject, bringing maximum attention to that subject. Instead of a long and difficult process, Fotor's color splash can easily do all that.
AI real estate photo editor:Fotor also brings you a 1-click AI real estate photo editor. This Fotor service includes color enhancement, composition correction, sky replacement, clutter removal, and other general image retouching, specific for real estate photos.
Fotor offers premium services with monthly and yearly plans. Their monthly plans are Fotor Pro for $8.99 and Fotor Pro+ for $19.99, but if you opt for the yearly plans, you'll pay $3.33 a month for Fotor Pro and $7.49 for Fotor Pro+.
PicWish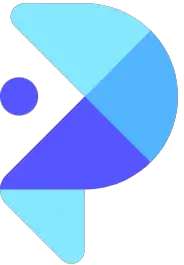 Similar to other AI online photo editors, PicWish offers background removal, object removal, and photo enhancement tools.
Apart from those, they offer the following services powered by artificial intelligence:
Portrait enhancer: This service is a more specific type of photo enhancement that has been optimized to increase the overall quality of portrait photos.
Photo colorizer: Same as Fotor, this service by PicWish helps you easily add colors to black and white images.
White background: This service is a limited 2-in-1 AI tool particularly useful for retail businesses. You can replace the background of any photo with white, which is essential for businesses when they want to showcase any goods online.
With a free PicWish account, you can save free images without their logo. If you want to use premium services, you can choose either of the two pay-as-you-go or monthly plans. Both paid services have different levels with various prices based on the number of credits you purchase.
PicWish's pay-as-you-go service starts from $14.99 for 300 credits to $699.95 for 80,000 credits, and their monthly plans are from $5.99 for 50 credits to 49.95 for 5,000. If you need credits above the said figures, you can contact PicWish and submit a request.
Moreover, PicWish offers completely different and separate price plans for developers since they highly capitalize on their Application Programming Interface (API) that can be used to integrate PicWish's services into the systems and processes of other businesses.
BeFunky

BeFunky has an extensive collection of fun and useful photo editing services that fulfill various purposes. Its AI tools include a powerful image enhancement service, object removal, and background removal. Other AI services by BeFunky are:
Portrait enhancer: Similar to some other competitors, BeFunky has a portrait-specific enhancement service that removes imperfections from portrait photos and improves the overall image quality.
Artistic filters: With a more creative spin, BeFunky also offers various AI-based artistic filters that can be used to transform photos of real people and places into paintings and works of art.
Apart from its free plan, which is quite limited, BeFunky has one paid plan that can be billed monthly or annually. The monthly subscription is €11.99, and the yearly plan, billed annually at €71.88, will come to €5.99 per month.
Canva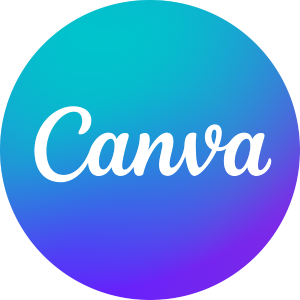 Anyone who has ever thought of creating a leaflet or a newsletter template has heard of Canva. The word Canva is quite synonymous with online graphic design tools. Now, this company has also integrated smart AI technology into its services, and apart from object removal, background removal, and photo enhancement, it has brought users the Canva magic edit:
Magic edit: This tool borders on AI image generation since you can select an object to transform it into an entirely different item or mark an area to add an object. For instance, you can select a watermelon and turn it into a soccer ball or select a space and ask Canva to insert a llama next to you in the photo.
Canva offers three plans for its services. The first is a generous free plan that gives you many tools from the beginning. Canva Pro is €11.99 per month and is for one user only. Canva for Teams, however, is for two or more people and €13.99 for the first five people. If your team consists of more than 5 people, Canva gives you new figures.
You can also enjoy their discounts by choosing the yearly billing cycle or, if it applies to you, opt for their teacher- and school-specific plans, which are listed as "100% free" for primary and secondary teachers and their students, as well as K-12 students and teachers.
Autoenhance.ai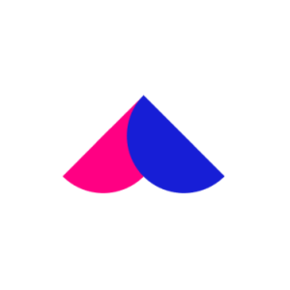 Autoenhance.ai stands somewhat further apart from the rest of the services in this blog in the sense that it has focused almost all its services on photo editing in real estate. Specializing in real estate photo editing, this AI-powered platform offers the following services:
Sky replacement: This one's pretty straightforward. Sometimes, when a photoshoot of a given property is done under a blank, bland sky, sky replacement can be used to add some stunning visuals in the sky or simply replace the blue dome with a more captivating one.
Perspective correction: This tool comes in handy for more amateur photographers who are not sensitive about the lines and angles of their photos. Using perspective correction, skewed angles and poor PoVs are modified for a professional final result.
360 enhancements: This one's pretty much the same as image enhancement in other platforms, with the difference that it's applied to 360o images to be used for virtual tours.
Image relighting: Image relighting can be considered a subcategory of image enhancement as it mainly focuses on the photo's brightness, contrast, and exposure to optimize lighting and let the property shine.
Auto HDR merging: HDR stands for High Dynamic Range, which captures a whole scene in a photograph with both vivid highlights and deep shadows. Autoenhance.ai rapidly blends HDR images for notable final results.
Auto privacy: This service is more suited for the automobile industry and automatically blurs license plates and drivers' faces.
Apart from auto privacy, all other services delivered by Autoenhance.ai are used for real estate listings.
The most important thing about Autoenhance.ai, apart from its effective AI-based services, is that it has gathered all necessary real estate photo editing tools in one place, allowing customers to receive the services they need all in one place.
Autoenhance.ai offers users 15 images per month, completely free of charge. That means one image every two days. Quite a sweet deal if you need their service casually. Paid plans, divided into five levels, start from 44.99 euros for 75 images all the way up to 1,129.99 euros for 10,000 images per month.
VanceAI.com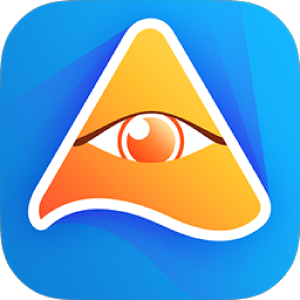 VanceAI presents its services as the "world's No. 1 photo enhancement & editing tools." That's quite a claim at first glance, but one shouldn't be too quick to dismiss their position once you've looked at their services. Apart from image enhancement and background removal, VanceAI has a number of other notable services, as follows:
Image upscale: Whether you have low-resolution photos or want to enlarge a small image without losing clarity, VanceAI's image upscale feature can help.
JPEG artifacts removal: JPEG artifacts can occur when compressing images, resulting in unwanted visual distortions and loss of quality. VanceAI.com provides a dedicated JPEG artifacts removal tool to tackle this issue.
Photo restoration: Photo restoration is designed to breathe new life into old, damaged, or faded photographs. Whether you have treasured family portraits or historical images that have suffered from the passage of time, VanceAI can help restore them.
Photo colorizer: Black and white photographs hold a certain charm, but you may sometimes wish to see those moments brought to life. VanceAI's photo colorizer service allows you to transform those images into vibrant, colorized versions.
Passport-style photo creator: Need an acceptable passport-style photo without the hassle of visiting a studio? With VanceAI's passport-style photo creator, you can quickly and easily generate high-quality passport photos from your home.
VanceAI's variety of services is quite interesting. They've even broken down their entire image enhancement services into a number of smaller but more specialized tools, including AI denoiser, retoucher, dehazer, and so on.
VanceAI has no free plan and works based on a credit system. Their prices are categorized into 4 different plans, from $4.95 for 100 credits to $17.95 for 1000 credits.
They also offer a desktop version of their software for PC, for which you can get a monthly, yearly, or lifetime subscription, from $39.90 per month all the way to the lifetime offer of $199.90.
Read More: AI Day to Dusk Conversion
AI HomeDesign

We talked about AI-powered real estate photo editing services above when we introduced Fotor and Autoenhance.ai. Fotor offers AI real estate photo editing as part of its services, and Autoenhance.ai, though focused on the realm of real estate quite exclusively, is more or less invested in smaller, more straightforward real estate services of image enhancement and object removal.
It's time to meet AI HomeDesign: The #1 instant real estate photo editing platform! Fully powered by artificial intelligence and offering you the full suite of all real estate photo editing services, AI HomeDesign brings you the fastest turnaround time along with accuracy, consistency, and photo-realistic results.
More importantly, though, AI HomeDesign's real estate photo editing services are free of charge. Yes, you read that right! You can dive right in and start transforming those real estate photos in a few seconds, completely free.
As mentioned, AI HomeDesign's services cover the entire span of AI real estate photo editing tools:
Interior design: Wish to completely reshape the interior of a property space? It takes just a few clicks, and you'll have your results in less than 30 seconds. You can enjoy a number of staging styles and choose from a variety of room types to reimagine your spaces.
Virtual staging: Perhaps you don't want to transform the interiors but simply do away with the current furniture and try a few other layouts with various styles and items. That won't be a problem for AI HomeDesign. With the same variety of staging styles and the ability to identify different room types, AI HomeDesign's virtual staging service can furnish an empty room in a few seconds and the touch of a few buttons.
Item removal: Pesky extra items in the way? How about a crazily cluttered room that is beyond help? No worries here, either. With AI HomeDesign's item removal service, you can either start picking off those few wandering objects – be it needles or cars – or completely wipe an entire room clean and free of all clutters for a clean slate.
Image enhancement: In real estate, listing visuals matter, but not if they're an eye sore! Poor-quality images won't help. They'll damage your credibility as a real estate professional and destroy any hope of selling a property. But turning a horrible image around won't be difficult when you put it in AI HomeDesign's image enhancement tool. In less than 30 seconds, you'll get completely revamped photos with superior quality and lighting, perfect line correction, white balancing, and other necessary adjustments.
Day-to-dusk transformation: Real estate photography is a slave to lights. If it's indoor photography, you'll be able to set up the necessary lighting. But outdoor spaces are another story, and if you miss a golden time or a specific time of day, you'll have no choice but to try another time. AI HomeDesign's day-to-dusk service, however, puts an end to all these worries. In less than 30 seconds, you can turn an entire bland day sky into a captivating twilight or night sky and let the dazzle of your property do the rest.
With free results that are generated instantly in under 30 seconds and consistency of high-quality, photo-realistic results, AI HomeDesign will certainly be the only one-stop real estate photo editing shop you will ever need!
You Should Start Experimenting
Unlike other AI-based services, photo editing is not that much of an intricate subject, probably because giants like Photoshop have been around for decades and have developed the photo editing industry by leaps and bounds.
As you saw above, apart from background removal, object removal, and photo enhancement, which are vital and conventional practices of the industry, most AI photo editors online offer more specific services as well. From magic transformations to relighting and sky replacements, each technique and service will come in handy based on the project at hand.
Therefore, make sure you give each of these services a visit and see whether they can fulfill the needs of the tasks and projects you have on your hands.
Yes, most of these platforms are designed to handle large image files and high-resolution images, ensuring that you can edit your photos without any loss in quality. However, you should be mindful of possible limitations concerning file sizes or dimensions.
The level of customization or adjustment of AI algorithms varies across platforms. Some platforms may offer adjustable parameters to fine-tune the AI effects, while others provide preset options for convenience.
Yes, many of these online editors offer mobile apps or are accessible through mobile browsers, but for best results, we recommend you use them on a bigger screen; at least in the beginning.