Photography, Real estate, and AI
We all know the link between photography and real estate. In order to list a property, we must provide pictures of it so that buyers/renters can easily decide if they want that property or not. So, most real estate deals involve some sort of photography, for sure.
And things were just fine till the recent past. The owner would hire an agent, and the agent would hire a photographer who would photograph the property, edit the photos, and then give them to the agent. The agent would then attach those photos to the listing and wait for the right guy to come by and have a look at the property.
But with AI spreading its control over the business world in 2023, real estate photography was among the first candidates to change. Much of the editions and improvements that photographers and photo editing companies would apply to real estate photos are now being made, in a glimpse of an eye, by a machine that is constantly learning and continuously improving. Let's take a look at some of the applications of AI in real estate photography.
Applications of AI in Real Estate Photography
3D modeling
3D modeling is, in simple terms, the process of making three-dimensional representations of a surface or an object, in our case, a vacant room. Without 3D modeling, we can't come up with the right lighting for the room or know the exact distance of a given point from the camera. As you already know, such details are essential for a successful virtual staging.
Photo editors use software and online platforms such as fSpy, Blender, Photoshop, etc, to create a 3D model of a room. Apart from having a sharp eye for nuances, editors have to spend some time creating such models. AI, on the other hand, creates the 3D model in a few seconds, and to our astonishment, with great accuracy.
Denoising
You have probably seen those grainy black-and-white spots in certain images that sometimes look like colorful dots or pixels. In photography, we call them noise; an unwanted property that is the result of poor camera setting. AI removes these spots with excellent precision, which helps enhance the quality of the to-be-staged rooms.
Lighting adjustment
All we have in the beginning is a photo of a vacant room. We're gonna add objects to it, and those objects will inevitably have shadows. This means that we should adjust the source of lighting so that all the shadows fall in the same direction.
Photo editors choose a light source and adjust it manually, but right now, AI too can identify the light source and adjust the angle, intensity, tone, and brightness.
Adding Furniture
An important part of virtual staging servise, if not the most important one, is adding furniture to the room so that the viewers can appreciate its potential better. With manual virtual staging, we must add every single object one by one. While this one-by-one addition of furniture has certain advantages, it is certainly time-consuming. With AI virtual staging, however, you just need to select the room type and design style. AI will furnish the room in less than a minute.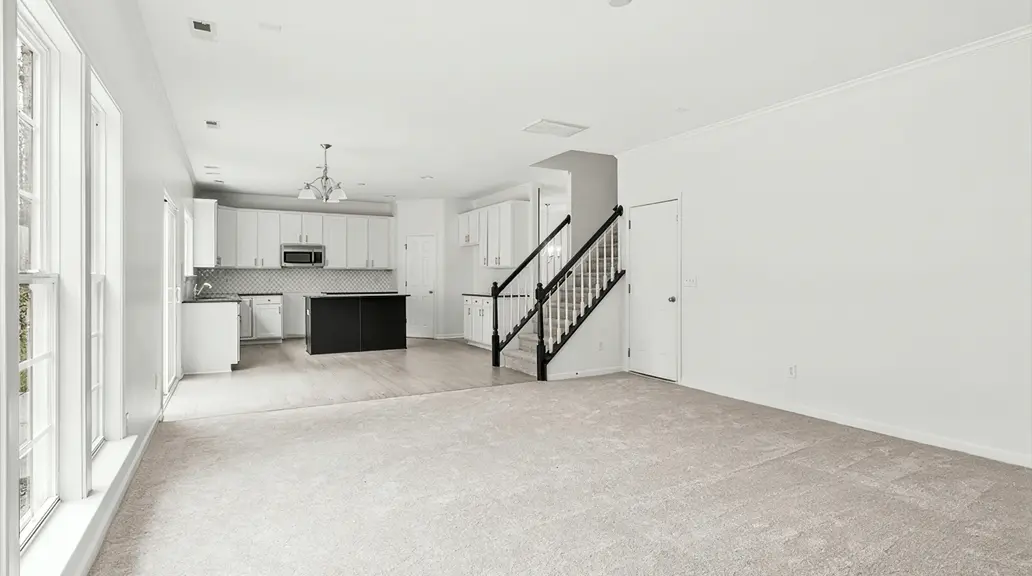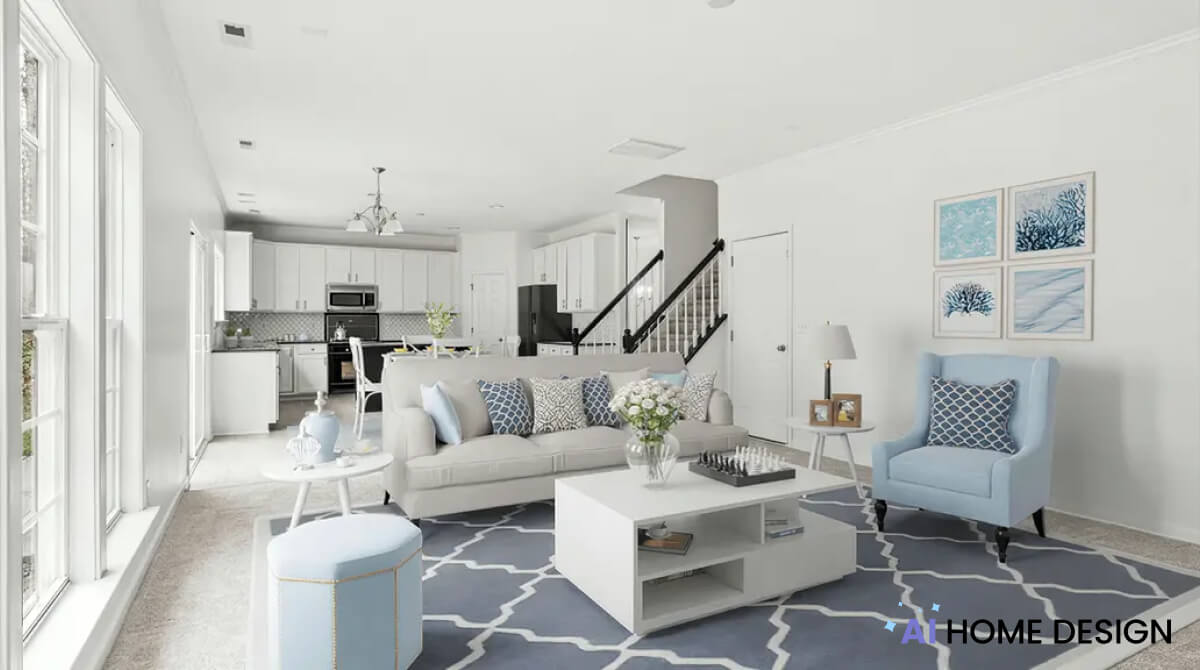 Item removal
Sometimes we have a photo of an empty room and use AI to furnish it, and sometimes, we may have a picture of a room with lots of stuff in it. To give a more appealing look to the room, we can ask AI to remove some of those items. All we need to do is highlight those items, and our AI item removal will take them away like they never existed!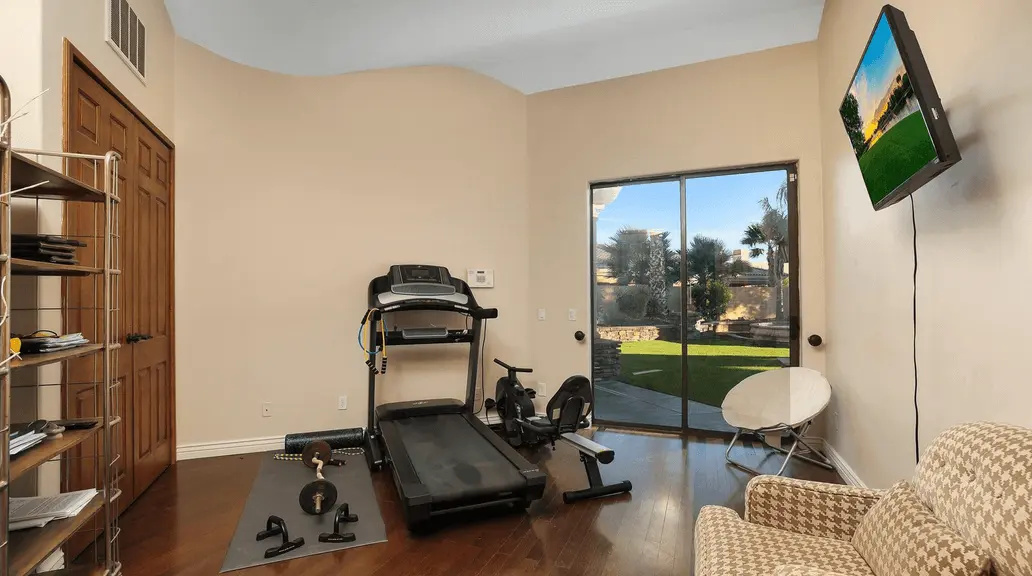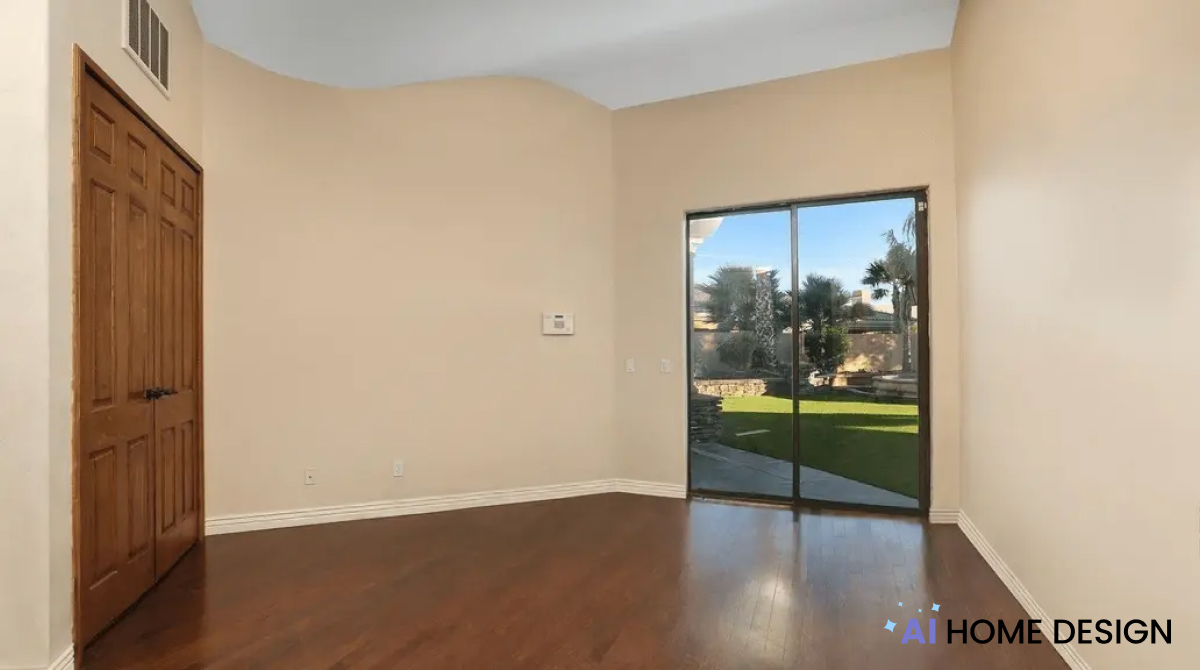 Interior design
Yet, another scenario is that the room is not vacant and there are no unwanted objects, but you know, if the textiles, materials, or color of the objects changed, the photo would have a stronger effect on the viewers. You can apply such changes using AI interior design, which modifies the interior of your property better than you might expect.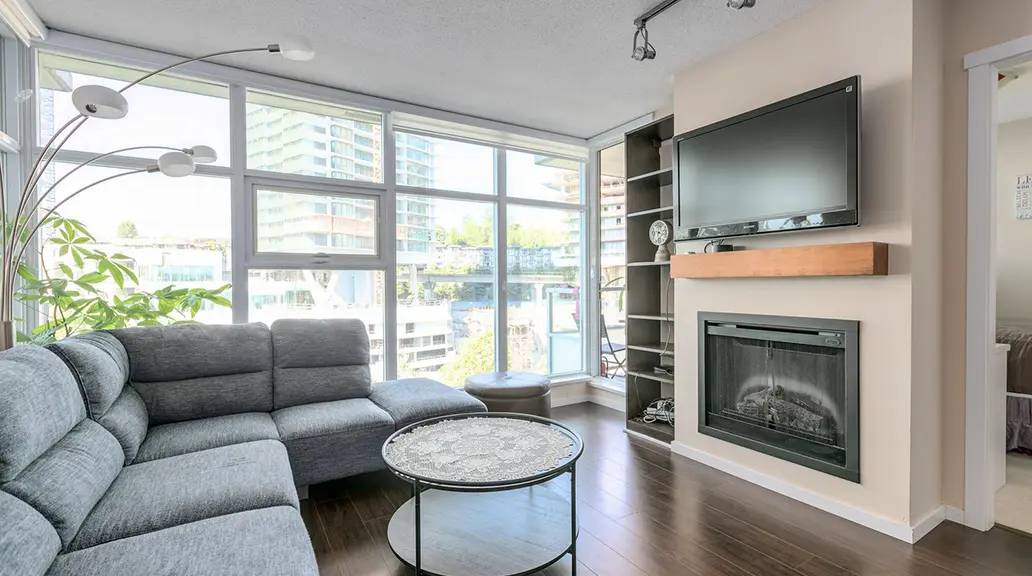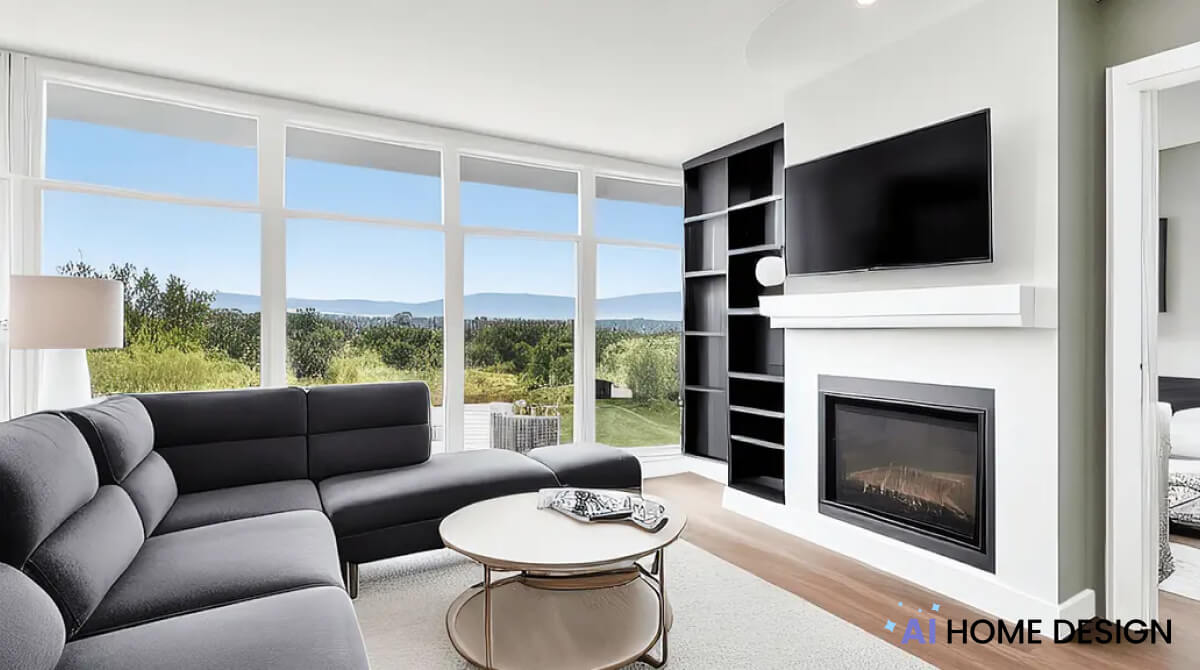 Day to dusk
It may have never crossed your mind, but the sky above your house affects how others like it. Generally speaking, properties look more appealing in photos when the sky over them is sort of cloudy and a bit dark. But should you wait for the oppressingly low clouds of fall to arrive and then, in the late evening of one rainy day, take a picture of the exterior so that it looks great?
No, you can photograph the exterior any time of the day and ask AI to change the sky above it into twilight. This is called day to dusk, which previously used to be done only by editors using special software, but now everyone can do it thanks to AI technology.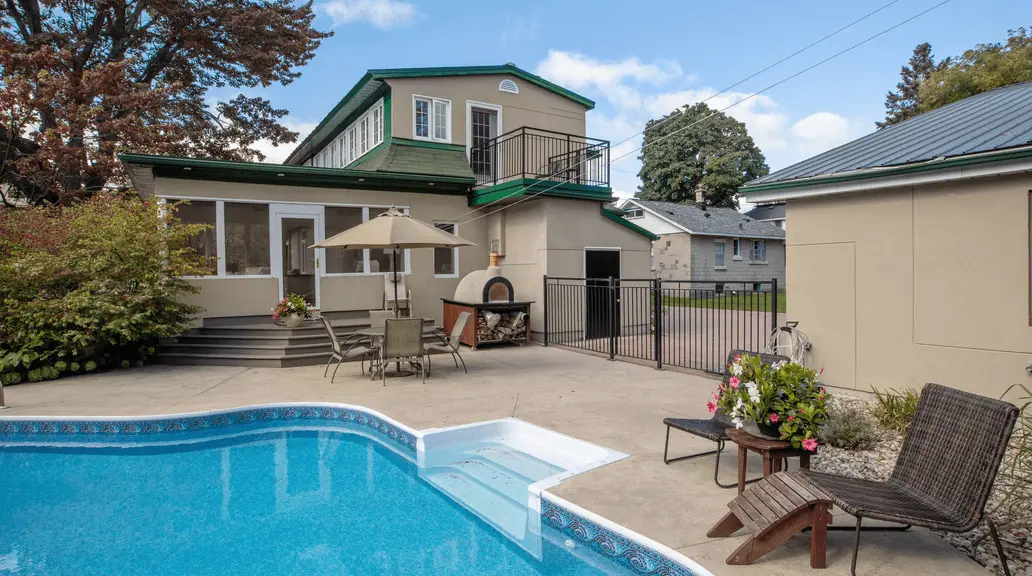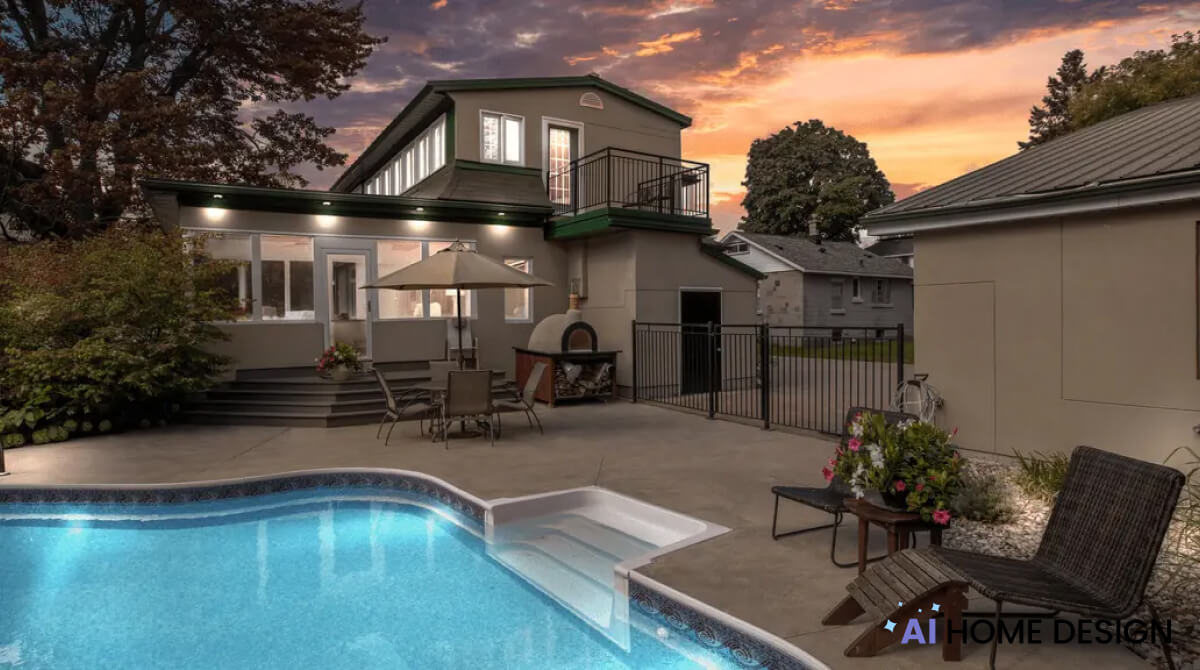 Image enhancement
At other times, the photo might be fine with everything falling into the right place, but you may notice that the quality could be better. Denoising, decoloration, deblurring, and adjusting brightness are just some of the modifications we used to make using image enhancement software or programs. But now, AI does the job with utmost perfection and absolute precision.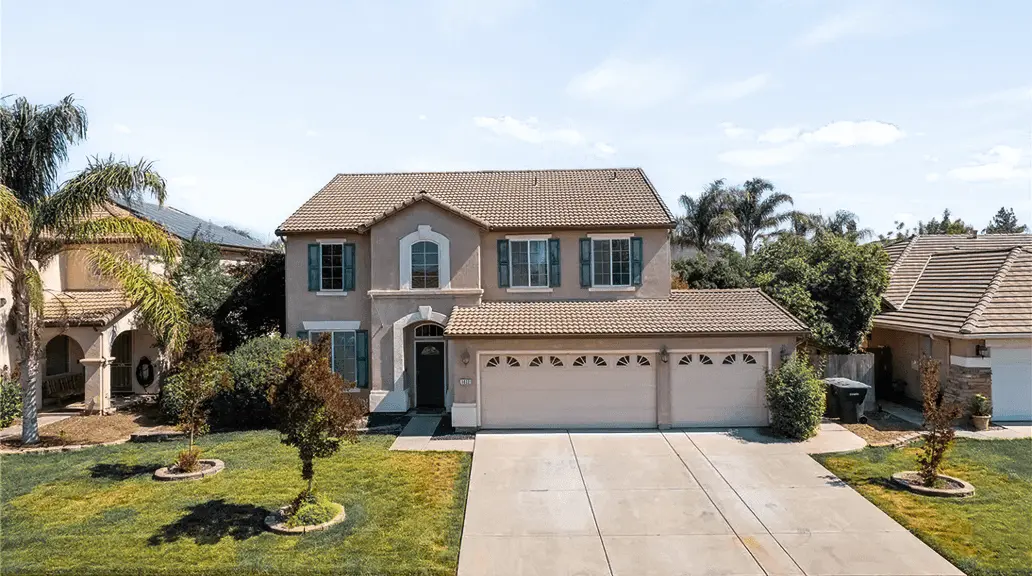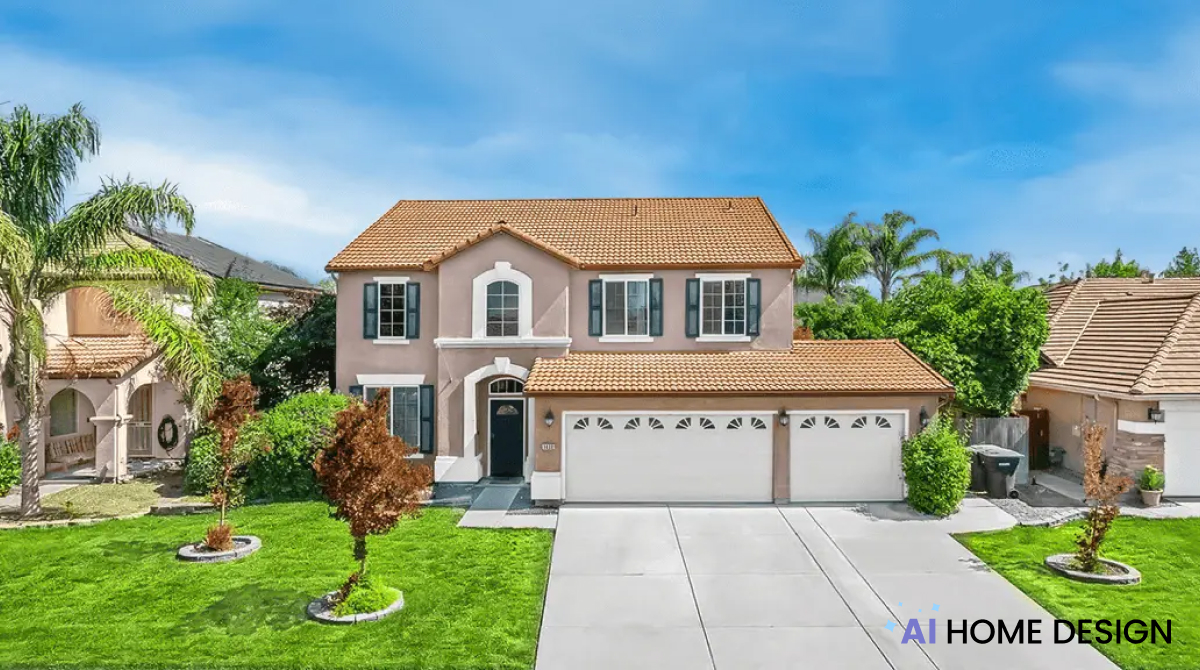 Descriptive photo analysis
Another feature that AI turns out to be pretty good at is its
"image recognition" capabilities which allow it to spot and differentiate rooms in a house. Being introduced to different parts of a property, AI can tell us what rooms or features, such as a garden or swimming pool, we can find in a house. This function of AI will greatly contribute to the ease of property listing, saving real estate agents tons of time.
How AI Is Mediating Between Real Estate Photography and Property Listings.
What we've been discussing up to now has been solely about the things that we, as photographers, photo editors, or agents, used to do manually, and now AI allows anyone to do them automatically. But AI has another fantastic use in real estate, which we've been less attentive to.
Imagine you visit a property and immediately fall in love with the living room. For some reason, you don't buy the property and have to look for another one, but you can't just forget about that lovely living room.
With what some call "reverse AI," you can now give AI pictures of your favorite kitchen, bedroom, living room, etc, and ask it to find properties with highly similar rooms. Not only can AI find such properties, but it can also give you other information, such as each property's:
Age
Size
Location
Zip code, and
Value
This is perhaps the latest surprise of AI in real estate which not many people are aware of yet. which not many listing sites have not adapted yet.
A Note on AI in Photography
A quick look at the history of AI will tell us that this technology has been with us, in one form or another, for around seven decades.
With respect to real estate photography, It's made the process, and by process, I mean wherever changes and modifications we apply to the photos, easier and much faster.
If AI does some of the things that used to be done by a select few, this only means that it should be looked upon as a great assistant.
While many photo editors look upon AI as a major threat, others have already started using it to improve their skills/ services. I'd like to think that the future belongs to the second group.
Not really. The only thing you should keep in mind is that not all AI-powered sources are equally rich in terms of data. If you use a poorly-programmed AI-powered platform to edit your photos, you won't be too proud of those photos.
Of course. AI is a smart system but it requires professional programming. If an AI-based photo-editing website has been poorly programmed, it will certainly deliver poor results. However, if you choose a good website like AI HomeDesign, you will never get unrealistic or poor results.