Every day that goes by, we find ourselves more engulfed with artificial intelligence (AI). While it's been with us for over seven decades, its presence has never been felt so strongly. As a matter of fact, nowadays, you can't find a single industry that doesn't make use of AI in one form or another.
While in certain industries, the use of AI is restricted to professionals, in other industries, almost anyone can use it. In this comprehensive guide, we introduce a number of high-standing AI websites related to diverse industries that have remarkable features and assist users in various ways.
The Spread of AI Websites
Within the past few years, hundreds of AI websites have flourished around each industry, reflecting a world-scale growing interest in applications of artificial intelligence. As this magical tool continues to transform industries and fuel technological advancements, the number of dedicated websites offering AI-related services has expanded significantly.
These websites serve a diverse audience, including students, researchers, professionals, and enthusiasts. With an abundance of AI websites covering various topics and applications, individuals and organizations are now using these platforms to explore, learn, and innovate. Without further ado, let's take a look at some of the best AI websites that people with all kinds of interests will find useful and praiseworthy.
Real estate
AI HomeDesign
I dare say that AI hasn't been more beneficial to anyone else than it has been to real estate professionals. On the one hand, it helps them find homes for their clients, and on the other hand, it helps them cut down on their marketing expenses when selling properties.
One of the requirements for property listing is to attach at least one photo of the place, but buyers prefer to see at least 4-8 photos. Alos, the production cost of these images is on the agent, not the home owner. With respect to the second benefit of AI mentioned above, real estate agents can use AI-powered real estate photo editing websites to prepare photos for listing purposes.
Until a short while ago, agents had to go from one graphic designer or real estate photo editing company to another to find a cheaper deal.
Those days are gone, now they can have photos edited by
AI HomeDesign for much less than graphic designers charge!
AI HomeDesign is a great platform that offers AI-powered real estate photo editing services. It provides agents with a range of tools and features to transform their spaces and enhance their property images without any problem. The main products that users can find here are:
All users need is to create an account to access to all these services for free!
Website: https://aihomedesign.com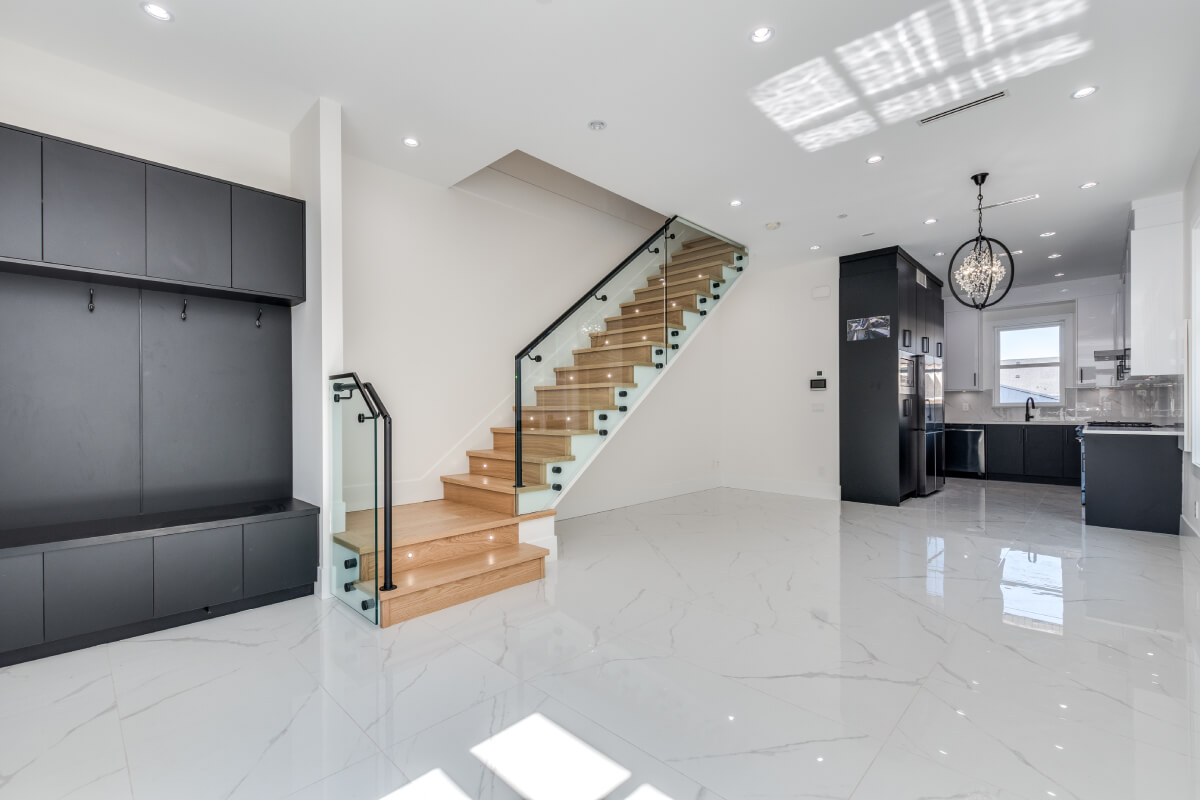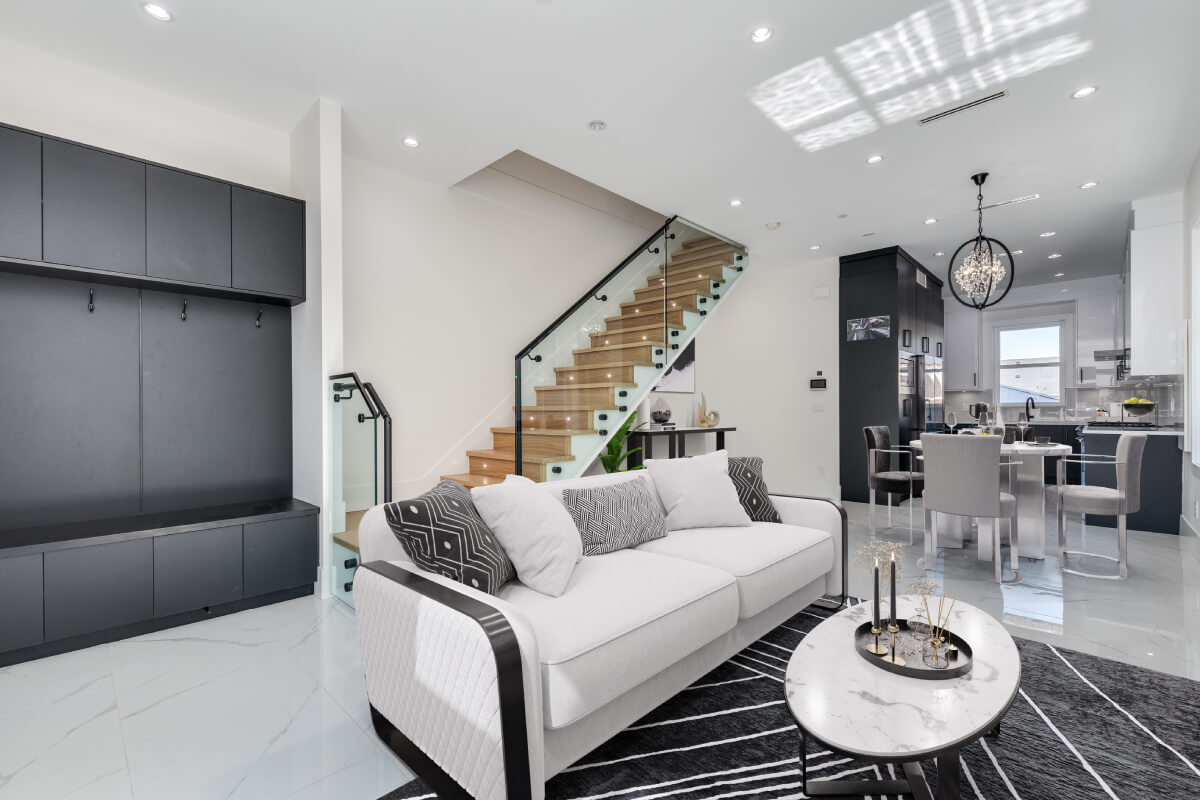 Zillow
Zillow is a popular online platform for real estate, rentals, and mortgages that uses artificial intelligence in various ways to enhance the user experience. One notable AI feature of Zillow is Zestimate, which uses machine learning to estimate property values by analyzing extensive data.
Another fantastic feature of this platform is its personalized search results and recommendations that allow users to find their ideal homes in no time. The website is also equipped with AI-driven chatbots and virtual assistants to provide support and answer user queries.
Website: https://www.zillow.com/
Redfin
Another well-known real estate website that offers a wide range of services to home buyers, sellers, and renters. Redfin aims to simplify the process of property transactions by providing users with access to MLS listings, professional agents, and valuable tools and resources.
The website allows users to search for homes based on their preferences, browse property listings, schedule home tours, and even estimate the value of their own homes.
Like other AI websites covering real estate, Redfin uses AI algorithms to provide accurate home value estimates, showing data such as recent sales, market trends, and property characteristics.
Redfin's AI-powered tools also help in matching home buyers with suitable properties based on their preferences and search history.
Website: https://www.redfin.com/
Realtor.com
Realtor.com is also one of the most popular websites in the real estate industry that helps individuals with buying, selling, and renting properties.
Empowered by AI algorithms, Realtor.com analyzes user preferences, search history, and behavioral patterns to offer personalized property recommendations that align with individual needs and preferences. This AI-driven approach saves users time and effort by presenting them with relevant listings that match their specific criteria.
Furthermore, Realtor.com makes use of AI to offer precise estimations of home values. Through examining diverse data elements, including property features, market tendencies, and historical sales data, the AI algorithms employed by the website provide dependable assessments of property values.
Website: https://www.realtor.com/
Graphic design and photo editing
Canva
You probably know dozens of AI websites where you can perform graphic design, but I'm sure you'd agree that Canva is by far the most popular one you've ever worked with. It uses AI technology to provide users with intelligent design assistance.
Canva's AI algorithms analyze user inputs, design choices, and content to offer relevant suggestions, templates, and design elements that enhance the overall aesthetic and effectiveness of the design.
One way Canva incorporates AI is through its "Magic Resize" feature. This amazing AI-powered functionality allows users to automatically resize their designs to fit different dimensions or formats without compromising on the design's quality or composition.
Canva adjusts and rearranges elements within the design to ensure it looks visually appealing and professional across various platforms and devices.
Website: https://www.canva.com/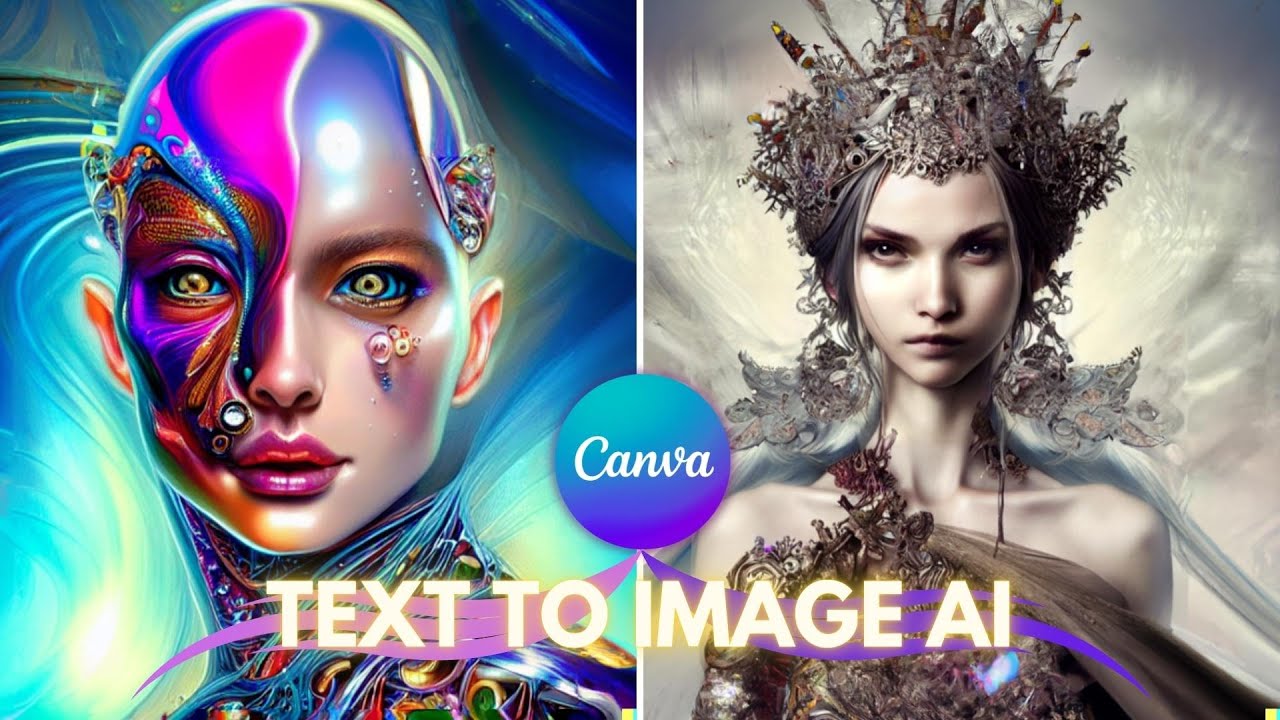 Pixlr
Pixlr provides free access to AI-powered tools, allowing users to edit photos and design graphics directly in their browser, on their mobile devices, or on desktops.
Whether starting from scratch or using professionally crafted templates, Pixlr gives every reason to users to go creative and produce visually appealing content.
Pixlr has an AI-powered background removal feature called "Remove BG." With a single click, users can erase backgrounds from their photos, including portraits, selfies, and profile pictures, with remarkable ease and speed.
Moreover, Pixlr enhances the user experience by providing instant auto-enhancement options, intelligent photo retouching, and smart filters, allowing users to achieve desired effects effortlessly.
Website: https://pixlr.com/
Construction
Civils
Civils.ai employs AI technology to provide automation and assistance in various aspects of civil engineering. It offers document automation, where users can feed their project documents into the AI system to instantly retrieve important project information and model geospatial data.
By extracting key data from geotechnical and project documents, the AI enables quick and accurate question-answering, risk detection, design optimization, and data extraction. It helps engineers save time by eliminating the need to manually search through numerous files and folders, ensuring that crucial project details are easily accessible.
Civils.ai also incorporates AI capabilities in geotechnical analysis and project document analysis. For geotechnical documents, the AI system can extract data from PDF reports, including geological descriptions, thicknesses, water levels, test data, and coordinates.
Furthermore, the website provides features for project documents, where users can use their own Civil Engineering AI to run searches on project documents, ask technical questions, and receive instant answers.
Website: https://civils.ai/
Togal.AI
Togal.AI uses AI technology to provide advanced pre-construction capabilities and ease the estimation process for construction projects.
Their flagship product, TogalGPT, is an AI-powered tool that extracts information from construction plans and documents. It automatically detects, measures, compares, and labels project spaces and features on architectural drawings, significantly enhancing the efficiency and accuracy of takeoff tasks.
Togal.AI's AI companion for estimators allows users to analyze any drawing, regardless of the file type, and quantify changes made between drawing sets with a simple click. The integration with ChatGPT enables users to interact with their construction plans, allowing for a more intuitive and conversational experience.
Through cloud-based collaboration, multiple team members can work on the same takeoff simultaneously, promoting seamless teamwork and reducing turnaround time.
Website: https://www.togal.ai/
Architectures
Employing Generative AI, architectures.com allows architects and designers to quickly create optimized building designs. Users can input their design criteria and parameters, and the AI system delivers real-time geometries that best align with those inputs.
This allows designers to have full control over the quantitative aspects of their designs while focusing on decision-making and value-added improvements. Additionally, Architechtures.com offers a real-time Building Information Modeling (BIM) solution, providing a comprehensive and navigable online model of the building design.
Website: https://architechtures.com/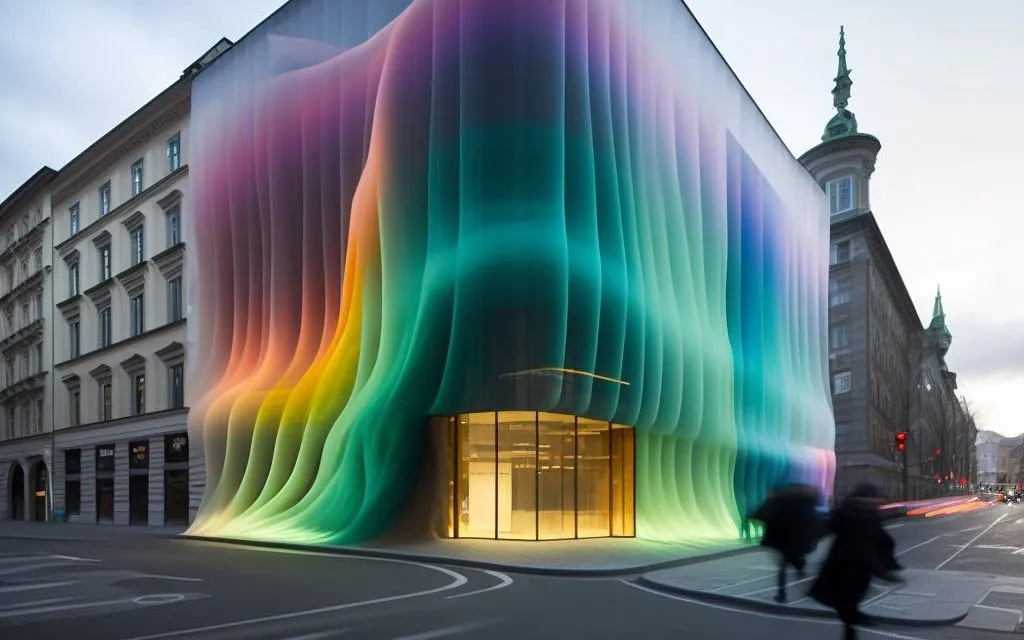 Information technology
Microsoft
Microsoft, not that it needs our introduction, is a well-standing organization that uses AI in various aspects. Microsoft incorporates AI into its applications and services, such as Microsoft 365. These AI-powered tools offer features like intelligent email sorting, natural language processing, and virtual assistants, empowering users with personalized assistance and improved productivity.
Additionally, Microsoft's Azure platform provides AI services and tools for developers, enabling them to build AI-powered applications using machine learning models and pre-built AI models for tasks like vision recognition and speech recognition.
Furthermore, AI plays a significant role in Microsoft's gaming ecosystem. The Xbox platform employs AI for features like game suggestions, adaptive difficulty, and realistic AI-driven game characters, delivering immersive and dynamic gaming experiences.
Website: https://www.microsoft.com/en-us/
Google
Google is perhaps one of the oldest believers in AI. Since 1998, Google's search engine has been employing AI algorithms to deliver relevant search results based on user queries.
AI techniques like natural language processing, machine learning, and deep learning are employed to understand user intent, interpret search queries, and rank web pages based on relevance and quality. This allows Google to continuously improve its search engine and provide more accurate and helpful results to users.
Also, Google makes use of AI in its personalized services and features. For example, the "Google Now" feature uses AI to provide personalized recommendations and information based on a user's search history, location, and preferences. It can suggest relevant news articles, upcoming events, weather updates, and even commute routes.
Website: https://www.google.com/
Open AI
OpenAI is an influential organization that stands at the forefront of artificial intelligence research and development. With a strong emphasis on information technology, OpenAI serves as a comprehensive platform that provides top-tier AI-powered services. OpenAI's mission is to create safe and beneficial AI systems that can revolutionize the field of information technology.
Through their website, OpenAI provides valuable insights into their pioneering research projects such as GPT-4 and DALL . E 2, which shows the power of AI in transforming data analysis, natural language processing, and creative content generation.
OpenAI's commitment to safety and responsible AI development shouldn't also go unnoticed. They honestly address the ethical considerations and potential risks associated with AI.
For anyone interested in the intersection of AI and information technology, OpenAI's website is an extremely useful resource that showcases the advancements and potential applications of AI in this rapidly evolving field.
Website: https://openai.com/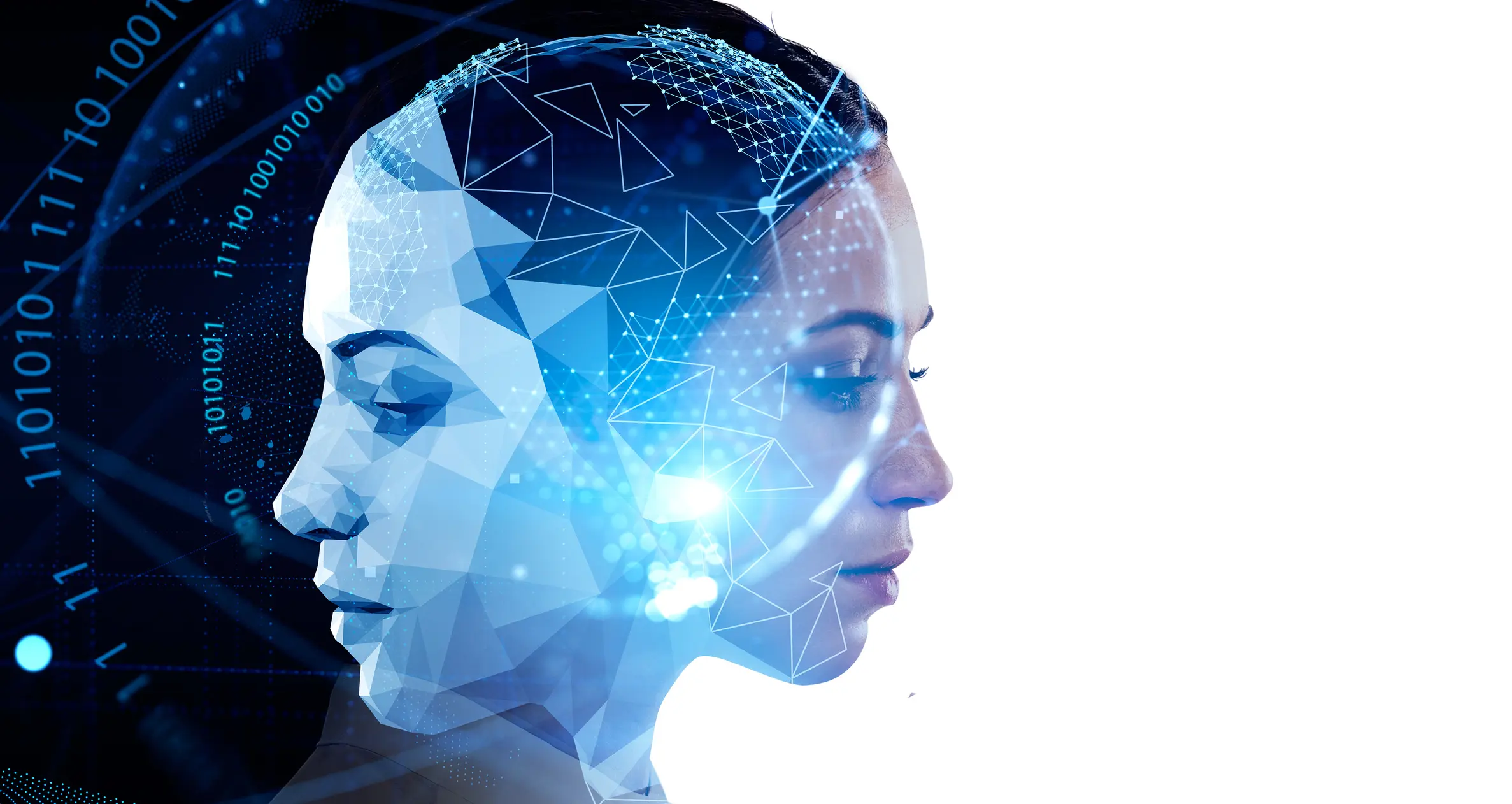 Automotive
Ravin
Ravin.ai employs AI to provide an automated digital vehicle inspection system. Ravin AI's software employs deep learning and computer vision algorithms to transform standard mobile phones or CCTV-style cameras into advanced vehicle inspection devices.
Through AI-powered scanning and damage detection, Ravin AI enables faster transactions and assessments in various automotive sectors such as rentals, off-lease remarketing, vehicle logistics and transport, insurance claims, and collision repair assessments.
Ravin can detect and classify damages, including scratches and dents, providing a comprehensive inspection report. By automating the vehicle inspection process, Ravin AI improves efficiency, reduces costs, saves time, and enhances customer satisfaction.
Website: https://www.ravin.ai/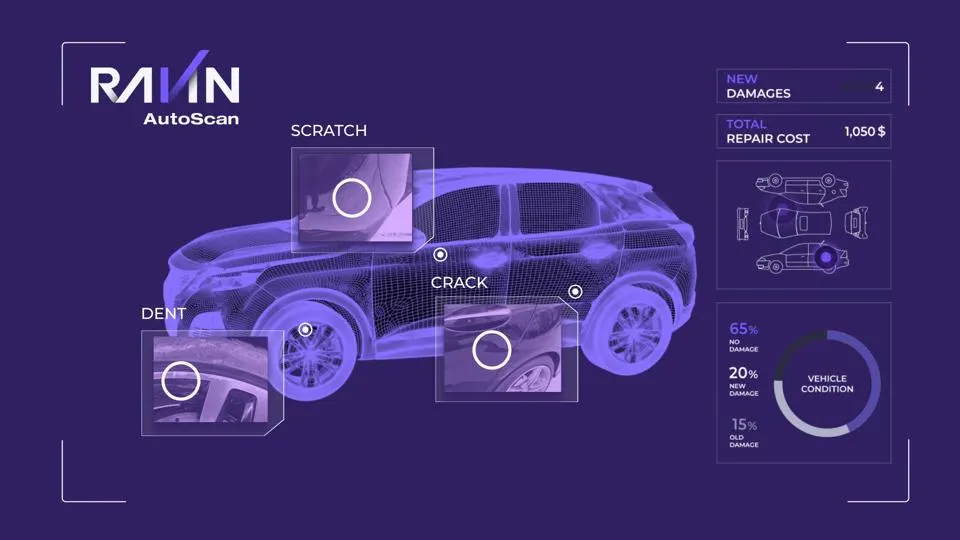 STELLA Automotive
STELLA, the digital voice assistant, replies on AI to answer phone calls, handle multiple calls simultaneously, route calls, provide answers to frequently asked questions, and even book service appointments.
By employing AI, STELLA serves as an all-in-one service receptionist, improving customer satisfaction and reducing costs by minimizing wait times and frustration.
STELLA integrates with service schedulers and phone systems, ensuring perfect communication and efficient appointment booking. The AI-powered system can answer calls on the first ring, enabling prompt customer service.
The website highlights that STELLA is the trusted choice of many car dealerships, as it enhances the performance of dealership teams, empowers representatives, and simplifies appointment scheduling across dealership groups.
Website: https://www.stellaautomotive.com/
Phantom AI
Phantom AI offers a comprehensive autonomous driving platform that incorporates computer vision, sensor fusion, and control capabilities. The use of AI is also evident in the different products and solutions highlighted on the website.
One prominent application of AI is seen in PhantomVision™, which is a scalable and reliable deep learning-based computer vision solution.
It provides a suite of Euro NCAP-compliant ADAS (Advanced Driver Assistance Systems) features, enabling the detection and recognition of various road objects such as vehicles, pedestrians, bicyclists, traffic signs, and traffic lights. This demonstrates the use of AI in visual perception and object recognition.
Overall, Phantom AI emphasizes how AI, particularly deep learning and computer vision technologies, play a critical role in enabling autonomous driving functionalities, enhancing safety, and delivering advanced ADAS features.
Website: https://phantom.ai/
Fashion and retail
Pixyle
Through advanced visual AI algorithms and deep learning technology, Pixyle.ai is able to automatically identify and make rich tags for various fashion products.
In addition to automatic tagging, Pixyle.ai also offers other AI-based solutions such as "visual search" and "similar recommendations." Visual search enables users to find the clothes they are looking for by uploading an image, allowing for quick and convenient product discovery.
"Similar recommendations" employs visual AI to analyze fashion items in images and find visually similar products in the retailer's catalog.
Website: https://www.pixyle.ai/
Resleeve AI
Resleeve helps users create realistic fashion designs virtually by using a fashion design generator. Relying on a highly advanced AI coding system, Resleeve can produce realistic fashion designs within seconds.
This means that designers can create thousands of photorealistic AI fashion designs, explore endless design concepts, and transform their sketches into high-quality product designs, all with the help of AI.
This not only saves time and money but also gives room for designers' creativity to produce unique and original designs that may have never been seen before.
As you might expect, Resleeve offers AI-powered retouching capabilities, enabling designers to make additions and improvements to their designs and images using simple text prompts.
Website: https://resleeve.ai/
AIO wear
Similar to Resleeve, AIO Wear allows users to create their own unique and fashionable clothing designs without much effort. It delivers personalized clothing designs that are ordered based on the user's style preferences and lets them decide which design/s they should go for.
After registering on the website, users can select the gender and type of clothing they desire and then choose from a diverse array of options or use a custom prompt to indicate their specific design preferences.
AIO then creates an image of the user's unique design, which can be further refined by making necessary additions, removals, or adjustments.
Being one of the best AI websites in the fashion industry, the platform includes personalized styling options, a vast design library, and AI-enhanced editing capabilities. It also incorporates fashion trends analysis, sustainability metrics, and a user voting system. If you are into fashion, you've got to walk into this wonderland created by the giant hands of AI!
Website: https://aiowear.com/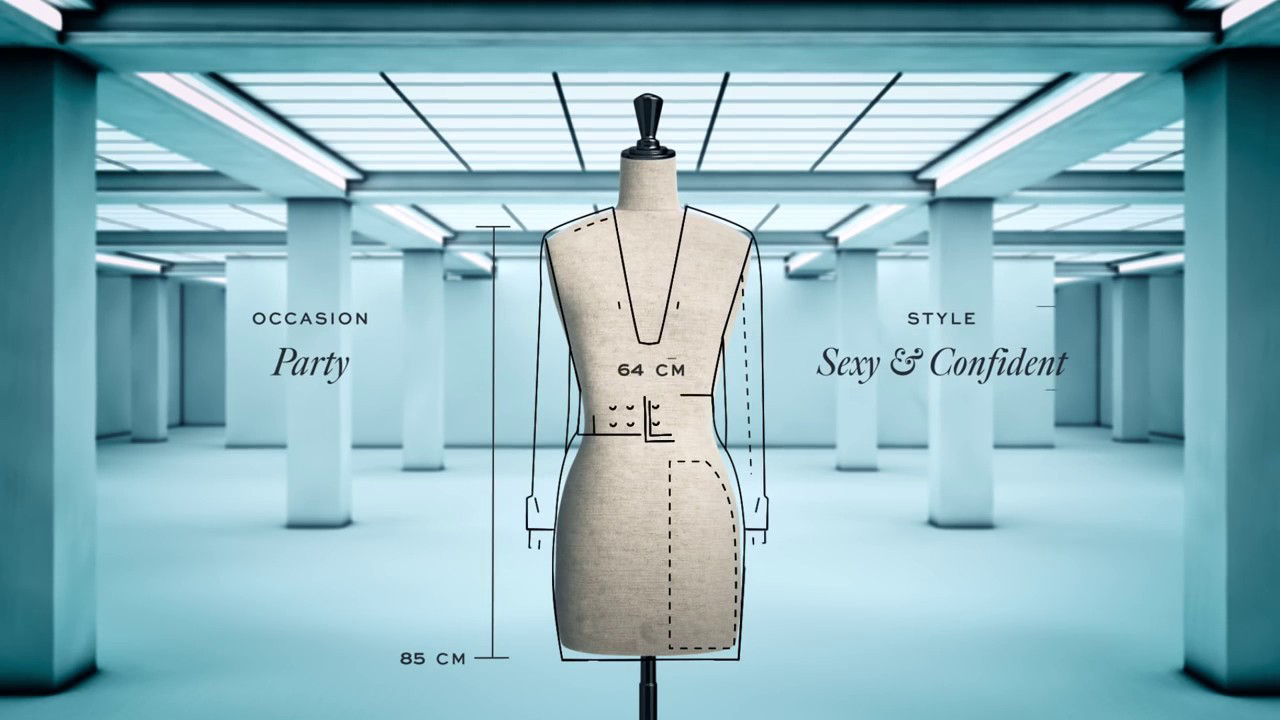 Education
Duolingo
One of the key applications of AI on Duolingo is its adaptive learning system. It uses machine learning algorithms to analyze learners' performance, track their progress, and adapt the content and exercises accordingly.
The AI algorithms take into account factors such as learners' strengths, weaknesses, and learning patterns to provide personalized recommendations and challenges.
This adaptive learning approach ensures that learners receive targeted practice in areas they need improvement, making their learning experience more efficient and effective.
Another way Duolingo employs AI is in its speech recognition system. The platform also employs AI algorithms to analyze and evaluate learners' pronunciation and speaking skills.
By comparing learners' speech with native speaker recordings, the AI system provides real-time feedback and assessments, helping learners refine their pronunciation and gain confidence in speaking the language. This AI-powered speech recognition feature allows learners to practice speaking and receive instant feedback, creating an immersive language learning experience.
Website: https://www.duolingo.com/
Squirrel AI
Squirrel AI is one of the best AI websites that the education world has ever seen. By analyzing students' interactions and responses in real time, Squirrel AI automatically provides support and customized learning materials.
This adaptive learning approach addresses the lack of personalized attention in traditional classrooms and aims to ensure equal distribution of educational opportunities.
The website emphasizes the goal of providing every student with an AI "Super Teacher," indicating the platform's commitment to making the best use of AI to improve and optimize the learning experience for students.
Website: http://squirrelai.com/
Smart Sparrow
One of the best AI websites that allows educators worldwide to deliver interactive and adaptive digital lessons. By leveraging AI algorithms, Smart Sparrow analyzes learner interactions and responses in real-time, providing personalized feedback and adaptive content based on individual needs.
This AI-driven approach creates learning experiences that cater to each learner's unique strengths and areas for improvement.
Additionally, Smart Sparrow's AI technology supports the design and development of digital learning materials. The platform's studio works with educators and institutions to improve traditional teaching methods and create high-quality learning experiences.
Website: https://www.smartsparrow.com/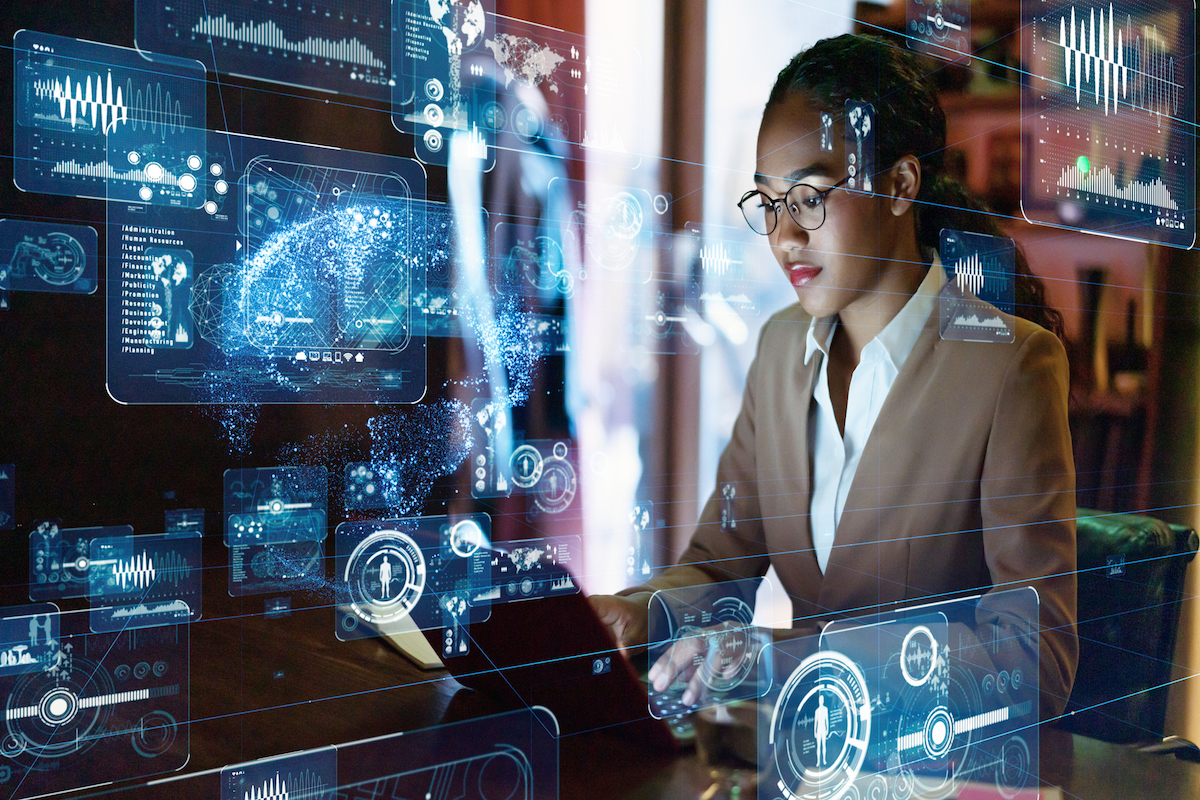 Travel and hospitality
Expedia
What do you expect from a travel website? Tell you the best destinations? List the finest hotels? Show you the nearby tourist attractions? You can have much more with Expedia!
If you have ever visited the site, you'd agree that one of the key applications of AI on Expedia is its recommendation system. The platform analyzes user preferences, search history, and booking patterns to provide personalized travel recommendations.
By understanding individual preferences and travel behavior, Expedia can suggest relevant destinations, hotels, flights, and activities that align with your interests.
Expedia also uses AI to optimize pricing and deals. It employs algorithms to analyze vast amounts of data, including historical pricing trends and market dynamics, to offer competitive prices and discounts.
Website: https://www.expedia.com/
Kayak
A shared feature among all AI websites is having access to large amounts of data, and this is of key importance with travel websites.
Accessing large amounts of data, Kayak can answer almost any inquiry about airlines, travel agencies, and even other travel websites. This fantastic travel website gathers and compares flight options from hundreds of sites, providing users with comprehensive and accurate results.
The AI algorithms can quickly process and categorize the data by considering factors such as price, availability, and flight duration to present users with the most relevant and cost-effective flight options.
Also, Kayak employs AI in its hotel search feature. The website can analyze and categorize hotel information such as prices, amenities, and customer reviews.
Website: https://www.kayak.com/
Airbnb
By understanding the unique preferences of each user, Airnbn can suggest highly relevant vacation homes and condo rentals that match their specific criteria, such as location, amenities, and price range. This helps users find accommodations that align with their preferences and enhances their overall booking experience.
Another way Airbnb employs AI is in its pricing and dynamic pricing features. This platform processes various factors, including property location, seasonality, demand trends, and comparable listings, to determine optimal pricing for hosts.
Through machine learning, the system can automatically adjust prices in real time based on market conditions, maximizing revenue for hosts while ensuring competitive rates for guests. This dynamic pricing approach allows hosts to maximize their earnings and helps guests find accommodations at fair and competitive prices.
Website: https://www.airbnb.com/
Our Verdict
For the time being, AI has proven an excellent assistant who cares a lot about our time, money, and convenience, and we'd like to think that it will remain so. Hopefully, it will. As long as AI continues to cheer us up and do our stuff, we have no reason to keep away from it.
The websites introduced above, are among the best AI websites that give users more than they expect. Keep in mind to visit them and save them in your bookmarks. It's only a matter of time before you find yourself in need of one if not several of them.
Most of the AI websites featured in this guide offer free access to some of their content and services, although some may have premium or subscription-based services.
AI websites, like any other websites, can potentially have privacy or security issues. It is important to review their privacy policies, understand how your data is handled, and be vigilant about your own online security practices. Reputable AI websites employ security measures and comply with regulations to mitigate risks, but user awareness and caution are also crucial in safeguarding personal information.