Have you ever realized that for the majority of people, some of the most unforgettable memories are made after the sun has set? A moonlit walk in the park, a memorable date night, conversations before bed, or your first beer with Dad on the porch…
Sunset, twilight, dusk, and night-time are all wrapped in a shroud of mystery that makes them cozily welcoming and, at the same time, mystical. And no matter the object – people, animals, cars, nature – everything will be viewed with immense beauty during the hours after the sun has set.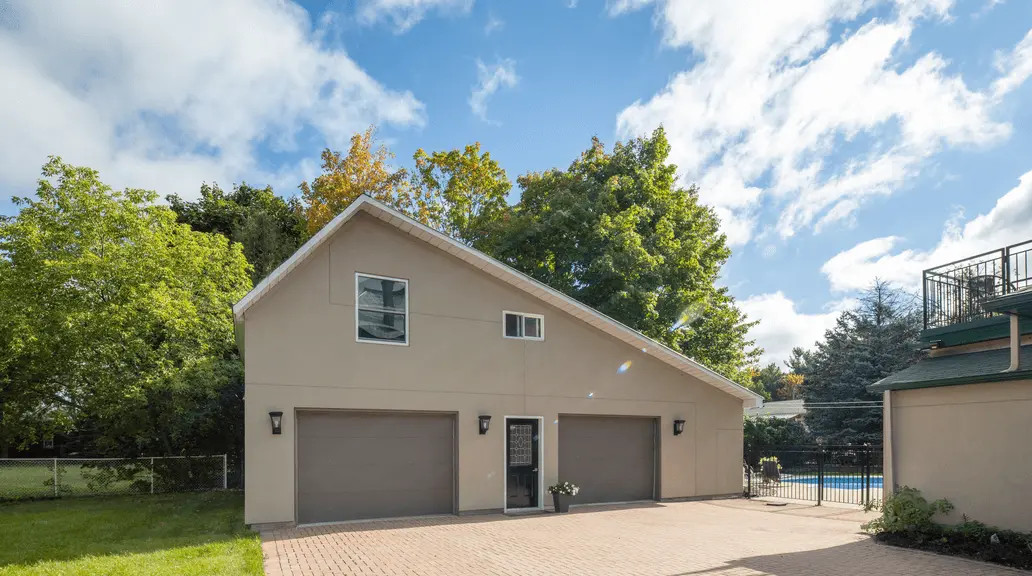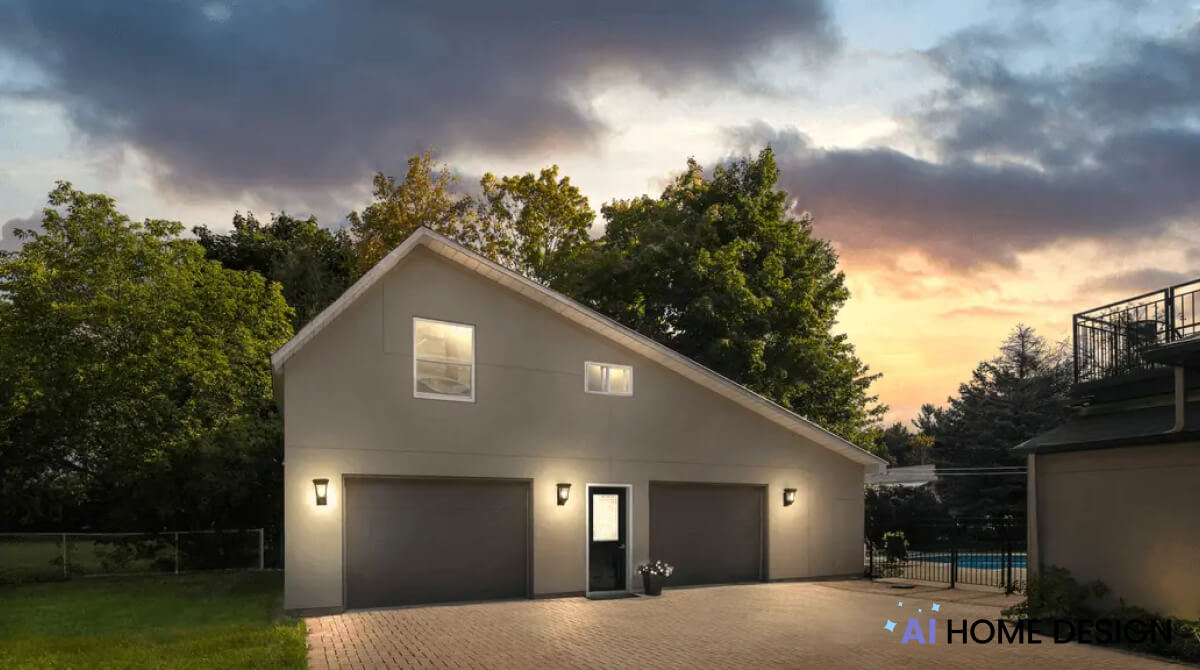 The same wondrous transformation applies to buildings, and within the real estate industry, property photos of listings during the darker hours of the day are getting more and more attention. Viewers feel a strong connection with twilight and night photos of houses, and home hunters cannot help but imagine themselves living in the tranquil environment of a given desirable property during late hours.
Day to dusk services in the field of real estate photo editing allow you to change the day sky of a property to a captivating twilight or night sky, transforming a basic property photo into an aesthetic piece of imagery that makes people fall in love.
The Power of Late Hours in Real Estate
A single image has the power to charm potential buyers and keep or kill their interest in a property. In the competitive world of real estate, visuals play a crucial role in capturing attention, sparking emotions, and driving engagement. And when it comes to showcasing properties, one technique that has revolutionized the industry is day-to-dusk photo editing.
Day-to-dusk photo editing is a transformative technology that takes a regular daytime photo of a property and turns it into an intriguing dusk or night scene. This editing process not only enhances the aesthetics of the image but also creates an inviting ambiance that entices potential buyers.
By showcasing a property in the warm glow of dusk or the mystery of the night sky, real estate professionals can evoke a sense of comfort, relaxation, and aspiration in potential buyers, ultimately influencing their purchasing decisions.
AI HomeDesign's Day to Dusk: Turning Basic to Breathtaking
In the realm of day-to-dusk photo editing, we've created a revolutionary service. We're talking about getting results in less than a minute, for less than 50 cents, in 3 steps and a few clicks! Photo-realistic quality guaranteed!
Introducing AI HomeDesign's Day to Dusk service: A cutting-edge solution powered by artificial intelligence that is transforming how real estate professionals present their properties, setting new standards in speed, affordability, and quality!
AI HomeDesign's new service leverages the power of AI algorithms to seamlessly convert regular day photos into stunning dusk masterpieces. By automatically replacing skies, adjusting lighting, and enhancing specific elements, AI HomeDesign's Day to Dusk service creates realistic and visually appealing transformations that elevate the marketing potential of any property.
How soon are we talking about exactly?
Much sooner than you imagine!
With streamlined processes thanks to advanced AI technology that is constantly being improved by in-house experts in the fields of machine learning and photography, AI HomeDesign has managed to bring down the turnaround time to under 30 seconds!
Too good to be true? See for yourself! Upload an outdoor photo of a house during the day and watch as AI HomeDesign transforms that bland day sky into a stunning dusk or twilight scenery in half a minute!
It's quick, but how much is it?
You don't even have to think about the price, seriously!
AI equals automated work processes with less manual labor, and less time spent by actual designers and photo editors at the computer means cheap services that are a steal!
So, do you want an actual figure? It's FREE… We're not kidding! A clear day sky replaced by a beautiful dusk with maximum photo-realism and completely natural-looking lighting.
Just skip the whipped cream on your morning coffee and try our AI day-to-dusk conversion! You'll cut down on calories as well as photo editing costs!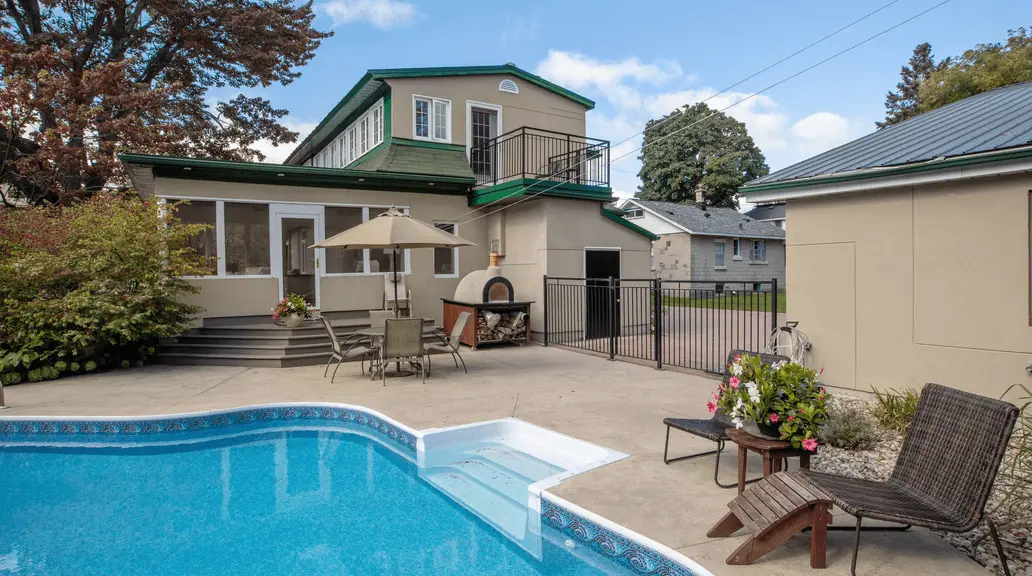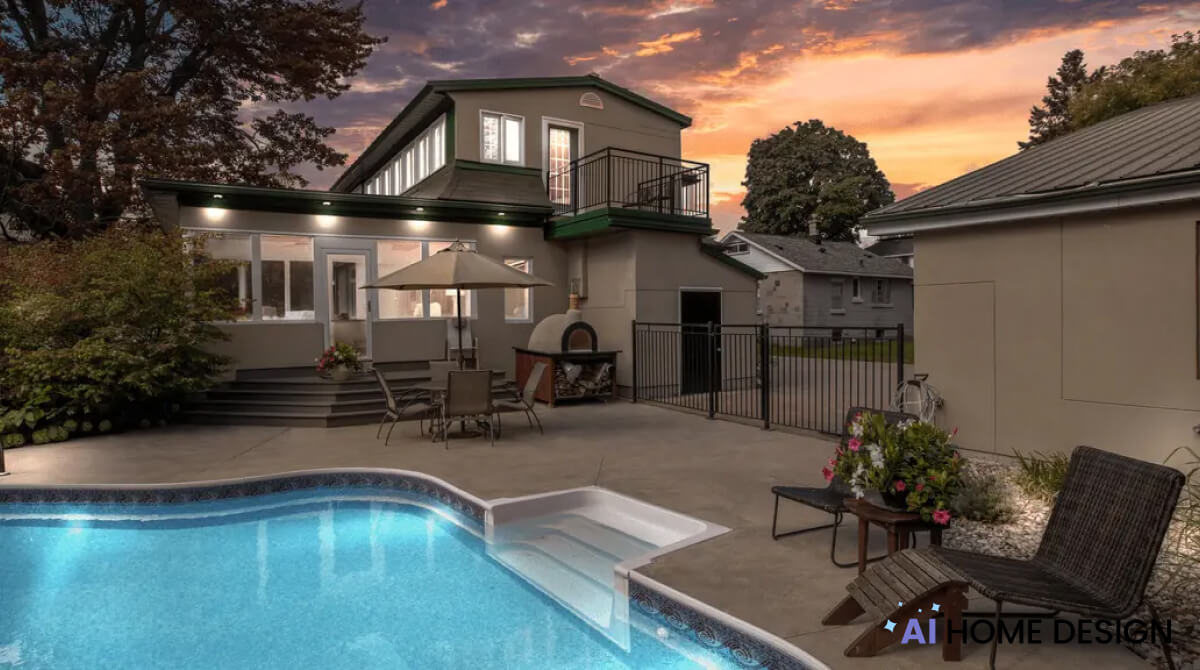 After AI HomeDesign, you'll forget all other day-to-dusk edits
Efficiency: Well, this is a no-brainer, and I don't think I need to say more! With final results delivered in 30 seconds, I doubt you can find a better AI day-to-dusk conversion service anywhere on the web!
Photo-realism: Simply replacing the light blue color of the day sky with dark blue and putting a moon up there won't cut it! We don't want to show the house in the dark. Our goal is to make home buyers fall in love with its night-time beauty!
Therefore, we at AI HomeDesign always try to achieve the highest level of photo-realistic quality in every AI-generated result.
Accuracy: The sky fills a large portion of outdoor photos used for day-to-dusk transformations. That means a vast edit in photo elements, which can damage other elements if not done carefully. For instance, a poorly-trained artificial system may damage a part of the property while changing the sky.
AI doesn't have the human eye and can make mistakes if not trained and developed properly. That's why our proprietary AI technology is constantly being monitored under our experts' watchful eye, ensuring that it lives up to its standards and achieves pixel-perfect accuracy for your convenience.
Customization: Various photo details, especially lighting, differ from place to place and from time to time. A twilight sky in Nevada doesn't even come close to the same sky in Vancouver! As a result, AI services need to consider many details and elements before transforming a sky and other relevant details.
AI HomeDesign's Day to Dusk service has been developed to adapt its results based on the photo elements, color composition, light sources, and photo angles, ensuring a final photo-realistic result that closely resembles the actual property during later hours of the day.
Attention to detail: As mentioned above, day-to-dusk transformations are not just sky replacements. Also, outdoor photos come with various light sources such as the moon, outdoor lamps, underwater pool lighting, street lighting, a fireplace, etc.
To achieve the best results, AI HomeDesign's service pays close attention to these elements as well as many other smaller details, and that's why our service is able to provide the most real, authentic day-to-dusk transformations.
User experience: Apart from the turnaround time of 30 seconds, the whole process won't take you much time. Whether you're using this service on a computer or your cellphone, if you have the photo ready at hand, you'll just go through an easy 3-step process and get the result in no time!
It's convenience at its best, and I'm sure you've not experienced anything like this ever before in the field of real estate photo editing!
3 steps? How does that work?
It's probably the easiest thing you've done on the Internet other than mercilessly clearing that spam folder with one click!
Our service moves you smoothly through a 3-step process with just a few clicks!
Go through your property photos and upload an outdoor photo;
Click on Generate; and,
Wait at most 30 seconds as AI does what it does best and download the result!
That's it! Done!
Day Into Dusk Doubles the Charm!
Day-to-dusk transformations have more potential than you can imagine. They affect your property listings in various aspects and will make subtle but lasting impacts on the opinion of buyers concerning a given property. You don't want to overlook this photo editing technique since it can be beneficial in various ways.
Enhanced aesthetics
Day-to-dusk photos have a visually appealing and captivating quality. The warm and soft lighting associated with dusk creates a cozy and inviting ambiance, making the property more attractive to potential buyers. These photos can evoke an emotional response and create a positive impression of the property.
Increased attention and engagement
When moving back and forth between web pages and browsing endless listings, day-to-dusk photos tend to stand out from standard daytime photos. The vibrant colors, dramatic skies, and enhanced lighting draw viewers' attention, increasing engagement and click-through rates in online listings or advertisements.
Showcasing outdoor spaces
This editing process is particularly beneficial for properties with appealing outdoor areas such as gardens, patios, or pools. The warm lighting and enhanced colors make these spaces look more inviting and create an aspirational lifestyle image for potential buyers.
Highlighting exterior features
Day-to-dusk editing techniques can effectively emphasize the exterior features of a property. By enhancing elements such as outdoor lighting, landscaping, architectural details, or pool areas, day-to-dusk photos showcase the property's curb appeal and outdoor amenities more effectively, leaving a lasting impression on viewers. Let's face it: Who doesn't like to show off a bit with a dazzling exterior view?
Creating a mood
The warm, inviting atmosphere conveyed by twilight photos helps potential buyers visualize themselves living in the property. These images can create a sense of comfort, relaxation, and serenity, which can be especially appealing for residential properties.
Virtual staging opportunities
Apart from their basic day-to-dusk transformation, photos undergoing this process can be further enhanced by incorporating virtual staging techniques in outdoor spaces of the property.
By adding furniture, decor, or virtual objects to the image, potential buyers can get a better sense of the property's potential and envision themselves living in the space.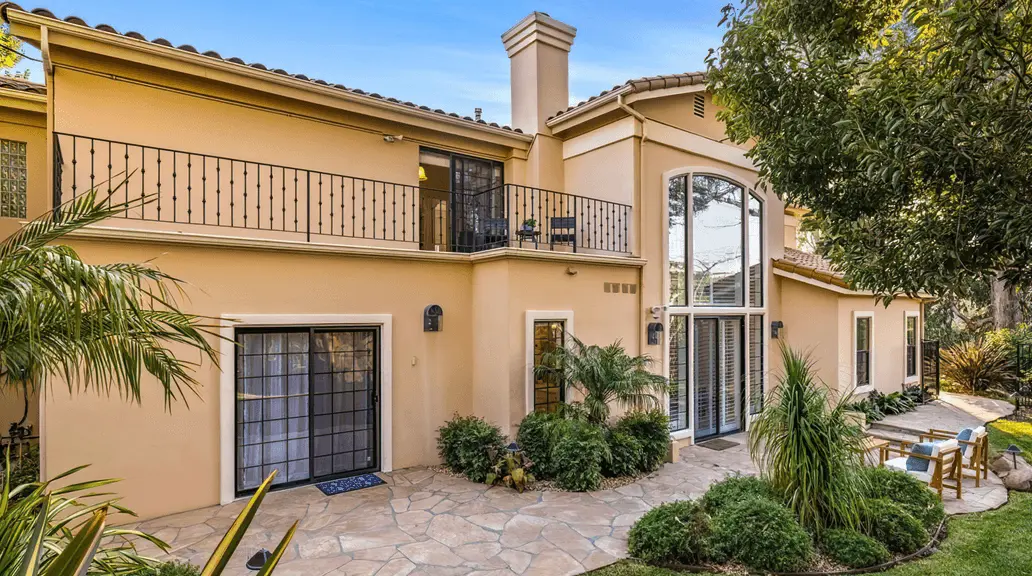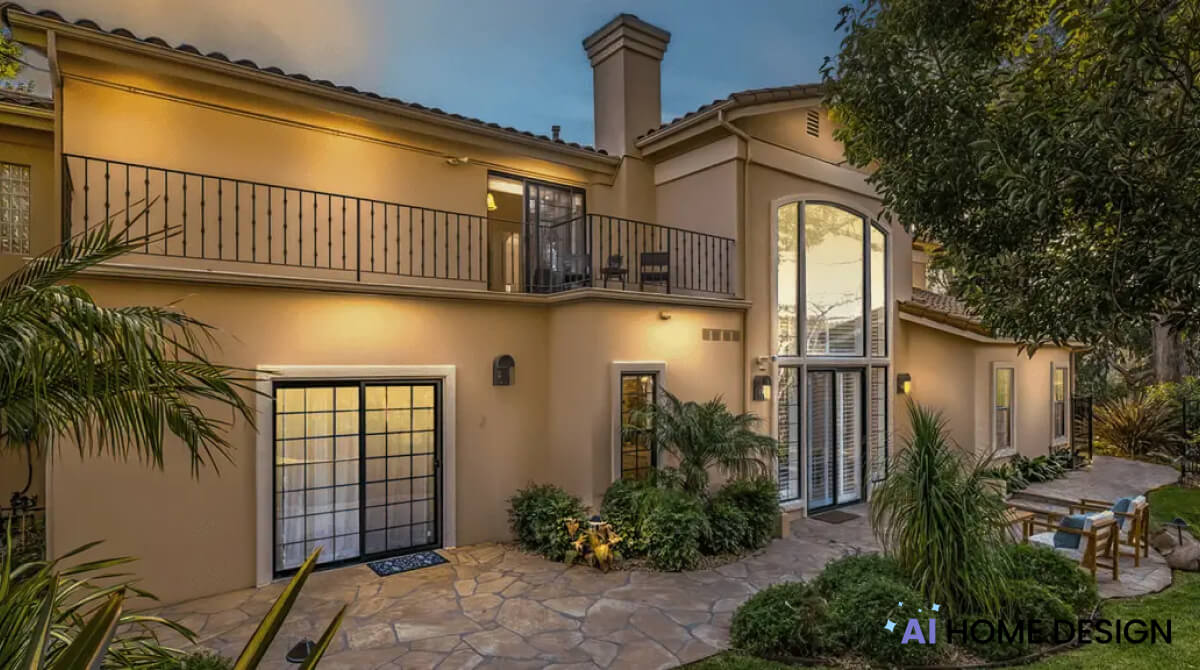 Time to Call It a Night
With an impressive delivery time of under 30 seconds per photo and absolutely no charge at all, AI HomeDesign's Day to Dusk service is making the once time-consuming and expensive editing process accessible to all.
Whether you're a professional photographer, a busy realtor, or a homeowner looking to prepare your house for a sale, AI HomeDesign's Day to Dusk is at your service! It takes less time than putting on a pot of coffee, and for, let's say, two outdoor photos of your house – a yard view and porch view – you'll spend a dollar and even keep a couple of cents!
Using this service, you can now showcase your listings with captivating dusk imagery, grab the attention of potential buyers, and create a lasting impression that sets your property or properties apart from the competition.