Within recent years, especially the late 2022 onward, all industry sectors have been touched, if not moved, by AI. Healthcare, education, agriculture, manufacturing, and finance are just a few immediate examples that come to mind.
While it's only logical to expect all industries to get something out of AI, it's a bit queer how greatly AI has affected the real estate industry. Leaving out the various aspects of the real estate industry, today, we're going to limit our discussion to the various applications of AI in real estate marketing and see how great the change has been. Let's find out.
AI in Real Estate Marketing: A Close Look
Relying on machine learning and data analysis, AI allows for personalized marketing campaigns, accurate property valuations, predictive analytics, and much more.
Taking a closer look at AI in real estate marketing, it becomes evident that its impact has been a profound one. One that awards early adopters and punishes the conservatives. From automating property maintenance and management to screening tenants and detecting fraud, AI offers extraordinary real estate solutions that are too practical to be overlooked. Below, you can learn about some remarkable applications of AI in real estate marketing that are reshaping the industry.
Property recommendations
One way AI is helping house hunters is by finding suitable cases for them. Instead of checking every listed house on endless property listings, you can now use AI to find listed properties according to your personal preferences.
For a person who might buy or sell one property in a lifetime, this solution isn't a big deal, but for real estate agents who are constantly on the lookout for the right property for their clients, this is a wonderful feature that saves them tons of time.
Tell AI where in the town you want a place with what features, and it will instantly list all the "for-sale" properties that match your search.
AI tools for property recommendation
Tool
Use cases
Website
HomeByte
http://ww25.thehomebyte.com/
Trulia 
https://www.trulia.com/
Houzeo

Listing management
Transaction management

https://www.houzeo.com/
Real estate content creation
One aspect of real estate marketing is content production which can take different forms. Whether you want to write a caption for an Instagram post or an inclusive article on "the new trends in the real estate industry," AI can be of great help to you.
ChatGPT, for example, has proven an excellent assistant by providing quick and accurate information, generating creative descriptions, and answering specific questions related to real estate. Also, if you want to create visual content, you can use ChatGPT for inspiration.
AI tools for real estate content creation
Tool
Use cases
Website
Write Homes

Blogging
Ads
Emails
Social media

https://www.houzeo.com/
Hemingway Editor

Content editing
Paraphrasing

https://hemingwayapp.com/
Copy AI, Inc.

Property description
Outreach messages
Blog posts
Keyword cluster

https://www.copy.ai/
Jasper, AI

Blog writing
Social media marketing
Content strategy

https://www.jasper.ai/
Home staging
Home staging is a somewhat inseparable part of property transactions. While traditional home staging is not completely dead, virtual staging combined with AI has been the main trend in recent years. One could make a long list of the reasons why virtual staging has been the main practice in real estate marketing but suffice it to say that in comparison with traditional home staging, virtual staging:
Is less costly,
Is more convenient,
Takes much less time to process,
Offers more room for variety and creativity, and
Allows for continuous change or improvement.
AI tools for virtual staging 
| | | |
| --- | --- | --- |
| Tool | Use cases | Website |
| AI HomeDesign | | https://aihomedesign.com/ |
| Virtual Staging AI | | https://www.virtualstagingai.app/ |
| DreamStaging.AI | | https://dreamstaging.ai/ |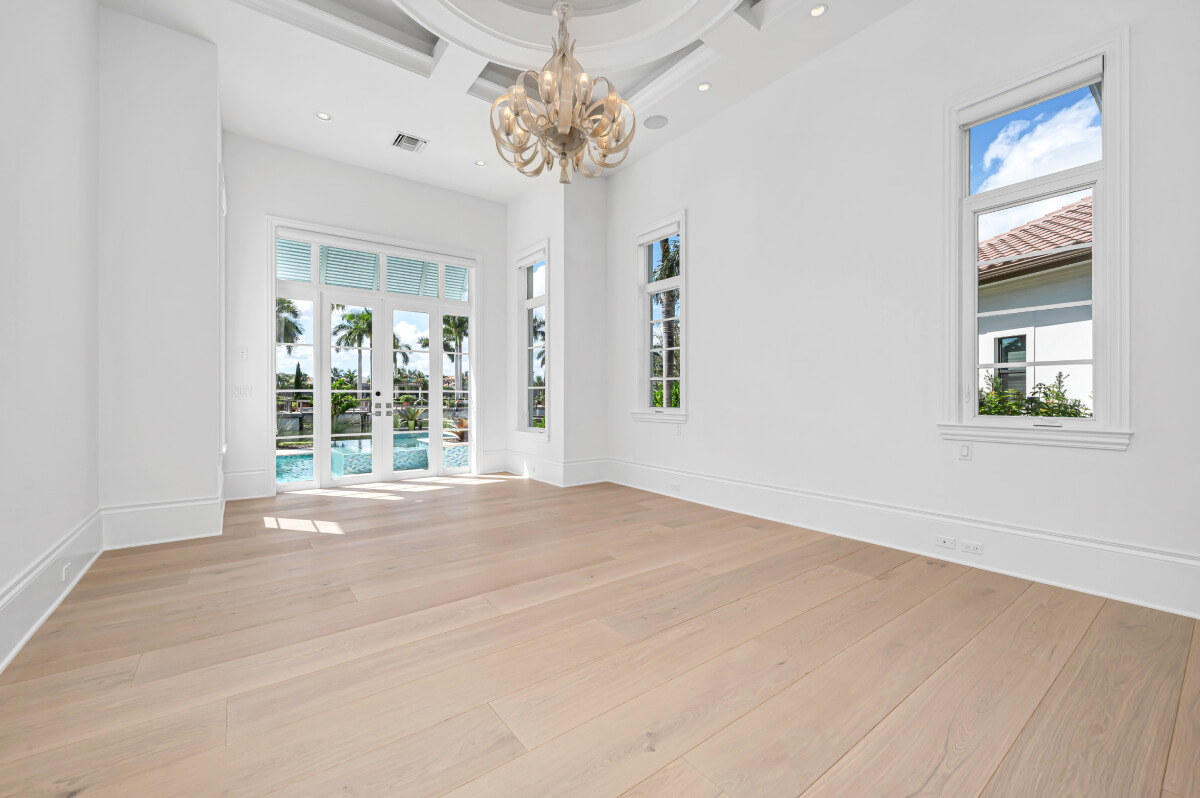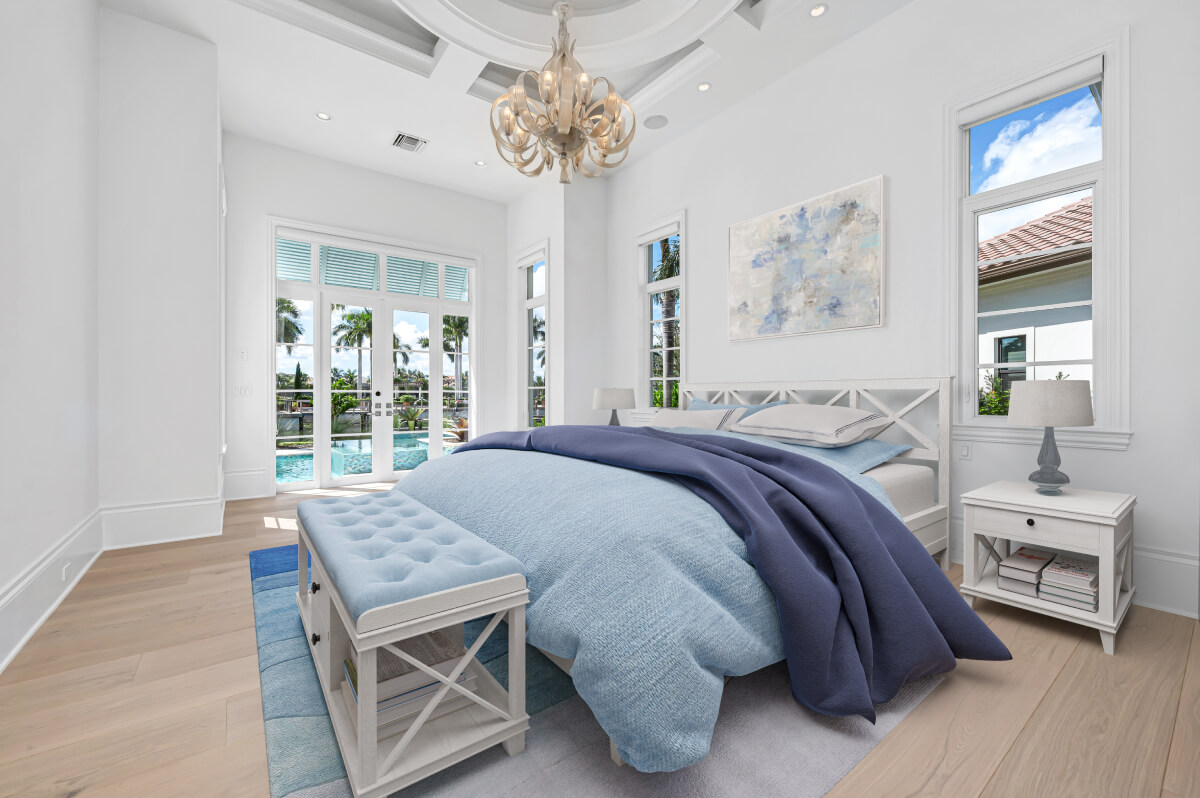 Real estate video generation
AI-generated real estate videos use machine learning algorithms and computer vision to automatically create video content. By analyzing property images, floor plans, and descriptive text, the AI system understands the property's layout and features.
It then generates visually appealing video sequences with simulated camera movements, room transitions, and even virtual staging. Background music, narration, and other audio elements can also be added to enhance the video. These AI-generated videos provide a time-saving solution for real estate professionals while offering potential buyers a realistic and immersive preview of the property.
AI tools for creating real estate videos
Tool
Use cases
Website
Pictory

Creating real estate videos
Editing real estate videos
Summarizing long videos

https://pictory.ai/
Synthesia

Creating videos using prompts
Text to speech
Voice cloning

https://www.synthesia.io/
Fliki

Photo to video
Text to video
Blog to video
Voice cloning

https://fliki.ai/
Invideo

Real estate video templates
Text to video
Slideshow templates
Video editor

https://invideo.io/
Price estimation
How do we come up with the right price of a property? Well, we put factors such as neighborhood, age of the building, its size, architecture, etc, together and estimate the right price. Apprisers usually do it, and they charge dearly!
But now, AI can help us in this regard, too. All we need to provide AI with is a few photos of the property and some information regarding the location and proximity to amenities.
However, the price AI comes up with might still be open to doubt depending on the quality of the photos, the tool you're using, and certain unpredicted factors that may affect the housing market in general.
AI tools for real estate price estimation
Tool
Use cases
Website
Zillow

Price estimation
Home valuation
Property listing
Agent advertising

https://www.zillow.com/
HouseCanary

Price estimation
Data & analytics
Property explorer

https://www.housecanary.com/
HousePrice AI
https://www.houseprice.ai/
Revaluate
https://revaluate.com/
Market analysis
Having the right understanding of the housing market's status is of paramount importance when you want to buy/sell a property. It's only after correctly understanding the market that you can take the next step and make a good deal.
Luckily, there are now a dozen AI-powered tools and applications that can analyze the housing market for us so that we can stay updated on market fluctuations, track property values, and understand the overall health and dynamics of the real estate market.
AI tools for real estate market analysis
Tool
Use cases
Website
Reonomy

Data aggregation
Market analysis
Historical market data
Property intelligence 

https://www.reonomy.com/
NeighborhoodScout

Market analysis
Demographics
Real estate data

https://www.neighborhoodscout.com/
Quantarium

Home valuation
Data & analytics
Direct marketing lists

https://www.quantarium.com/
Skyline AI

Commercial real estate analysis

https://www.skyline.ai/
The Main Issue of Employing AI in Real Estate Marketing
While AI, in general, is more than beneficial to the real estate market, there is one issue that requires special attention. Based on all AI discussions so far, we know that any AI system can be biased.
This entails that if you use a biased AI tool in any aspect of real estate marketing, you might get a result quite different from what you expected.
So, for example, if the tool you're using for "real estate price estimation" is a little biased towards some of the variables it's been introduced to, you can't put much trust in its estimations. Thus, take great care and only use AI tools that are bias-free so that they don't make things worse and spoil your day.
Wrapping Up
There is no denying that AI is revolutionizing the real estate landscape at a rather shocking pace. What little we have seen from this joyous union gives us every reason to believe that the future belongs to those who adapt to such changes with an open mind.
Those related to the real estate market, in one way or another, would find it too difficult to compete with their business rivals if they stick to traditional real estate trends. As a result, if you haven't already made your peace with AI, it's time you did so!
Not all real estate agents favor the same marketing strategies. Therefore, it's not possible to come up with a complete list of AI tools that meet the specific requirements and preferences of every individual agent. However, picking one tool from each table provided above would make a good list for most agents.
Yes. You must ensure that AI systems and algorithms are transparent, unbiased, and compliant with privacy regulations. It's crucial to handle customer data responsibly and maintain trust with clients.
Based on what we've seen so far, AI's future in real estate marketing seems bright, with ongoing advancements in algorithms and tools. We can expect improved valuations, personalized campaigns, and enhanced efficiency.